2018 Construction Project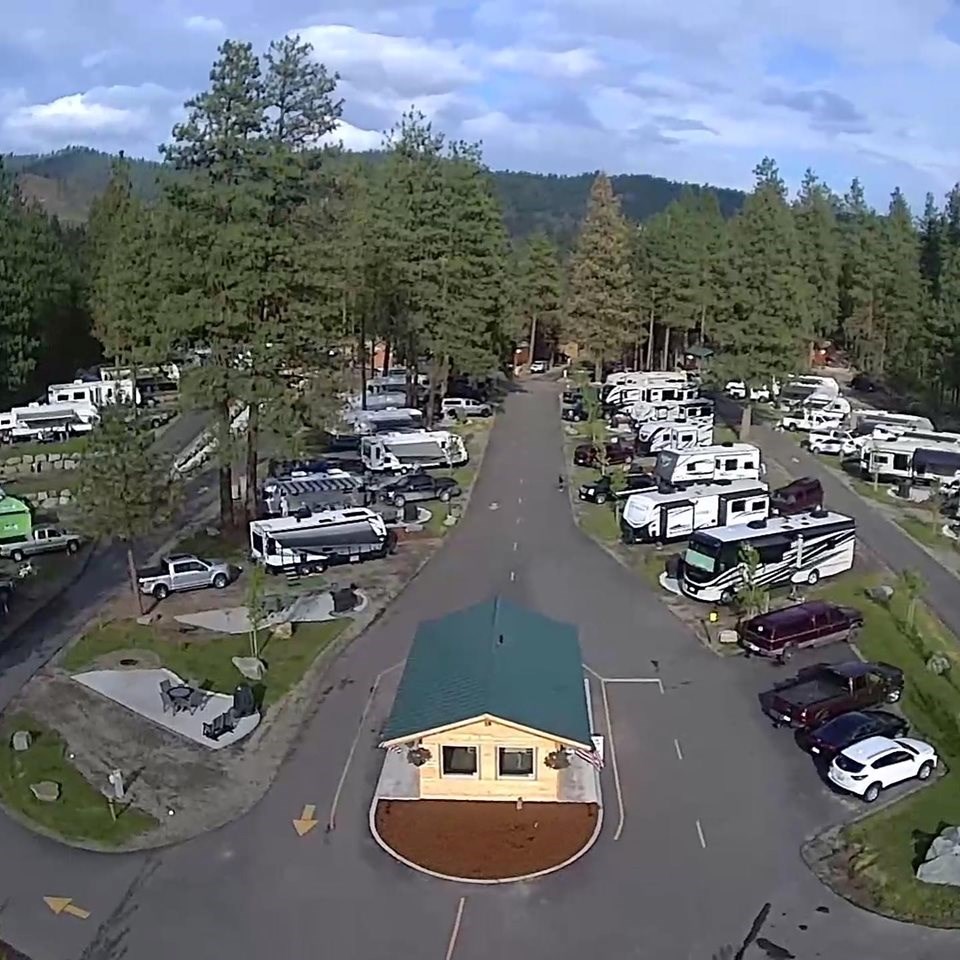 January 2018: In the fall of 2017 Leavenworth KOA began building the new road, Zelt Strasse that will lead to their new entrance. Spring 2018 will bring major renovations to the park as Leavenworth KOA prepares to hook onto city water and sewer and realign the park to handle the new entrance. What was once the "Meadow Area" will now have 65' pull through, full hookup sites to accommodate our big rig guests. This area will also be constructed to add in 10 new deluxe cabins; 5 will include lofts, a new style for Leavenworth KOA. With these impending renovations, many sites throughout the park that will be the most impacted will be closed until further notice. We will open sites as we are able, so please continue to check back as sites will be made available once they are no longer impacted by construction. In addition, Leavenworth KOA will roll out a linen program in late 2018 that will provide linens and towels to all deluxe cabins with a bathroom and kitchen. This is a long awaited amenity to this location and we are excited to bring it to you!! Construction will be complete by late fall. Please follow back up with us on our facebook page for the most up to date info.
September 2018 Update: We have currently completed the annexation process and are now utilizing both city water and sewer! All new RV sites and Deluxe Cabins are plotted and have all utilities run. We anticipate pouring concrete patios on all deluxe sites the week of September 17th, 2018. Paving of all new roads will begin the last week of September. Our new entry booth and maintenance shop will be built in mid-October. We hope to begin using the new road, Zelt Strasse, on or around November 1st. An email will be sent to all guests with existing reservations when we begin to use the new road; complete with instructions on what to expect and how to access this new entry point. After many delays, we will finally be able to begin offering linens in November as well. When we get an exact date on this an email will be sent to all guests with existing reservations in Deluxe Cabins so they know what they can expect upon arrival. We still have a long way to go with landscaping and signage, but we want to say a big thank you to all of our valued guests for bearing with us during this exciting time and for extending so much grace towards us as we make these necessary and awesome improvements to the facilities!! Our hope is that 2019 will bring less crowding, better flow, and an even better camping experience.
June 2019 Update: This will be our final project update: The new entrance opened February 2019. The old entrance is no longer in use, please follow posted signage and the directions listed on this site to gain access to this area. We are busy tying up loose ends around the park. Landscaping is forefront as we finess the areas effected by construction. We are in the final stages of building a fence around our maintenance area and the new Maintenance Shop and Entry Booth have just been completed. Thankfully, our project is near completion; however, a project unrelated to us has just begun across the road from our new entrance. Please note that heavy equipment and boulder removal is happening Monday - Friday in this area. We want to say a huge thank you to each of you for bearing with us as we have made these incredible improvements to our facility. We believe they will enhance your experience and make this a place you'll want to come back to year after year! We are always looking at ways to improve, so please continue to give us your feedback. We love to hear what you think so we can serve you better! Sincerely, Danielle Akey - GM