Local Area Attractions Near Las Cruces KOA Journey
Old Mesilla
Mesilla ("Little Tableland") is the best-known and most visited historical community in Southern New Mexico. Since its' beginning, around 1848, Mesilla has had a major influence on the economic, cultural, historical, and political life of the Mesilla Valley. From the Gadsden Purchase, to the Civil War, to the Butterfield Stage Coach Trail, to the trial of Billy the Kid, to being a lively social center in the 1880s--Mesilla has been a prominent part of the rich history of the Southwest.
White Sands National Monument
At the northern end of the Chihuahuan Desert lies a mountain ringed valley called the Tularosa Basin. Rising from the heart of this basin is one of the world's great natural wonders - the glistening white sands of New Mexico.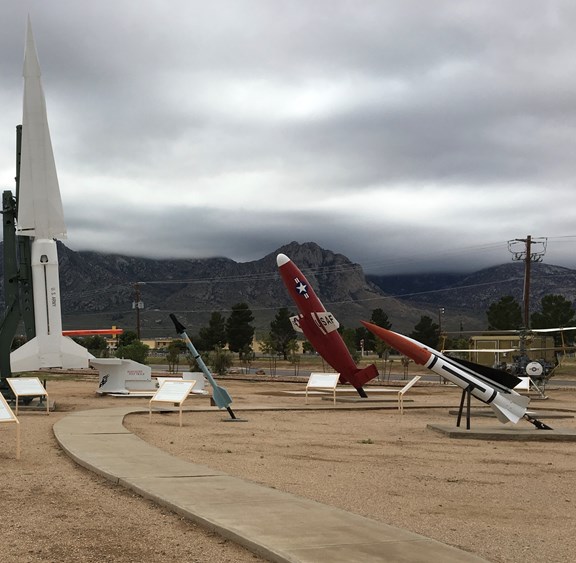 White Sands Missile Range Museum and Missile Park
More than 50 items on display with a variety of missiles and rockets tested at White Sands including everything from the WAC Corporal and Loon to a Pershing II and Patriot. Open year-round, admission is FREE.
New Mexico Farm & Ranch Heritage Museum
This $7.4 million museum celebrates the 3000 year agricultural story of New Mexico...from the first farmers in their rustic pithouses more than 1200 years ago to the modern day technology which is helping New Mexico be a leader in the dairy industry.
4100 Dripping Springs Rd
Las Cruces, NM 88011
Dripping Springs Natural Area
Dripping Springs is an amazing wildlife viewing opportunity with 4 miles of easy hikes. The Center is open to the public from 8 a.m.-5 p.m. daily except on Thanksgiving and Christmas. The preserve is open from 8:00 A.M. to sunset year round. Day use fees apply on a per vehicle basis. As water finds its way to the surface year-round, Dripping Springs is a desert oasis where unique animal species thrive including Red-Tail Hawk, Gambel's Quail, Golden Eagle, Rock Squirrel, Black-Throated Sparrow, Ladder-backed Woodpecker, Verdin, Black-tailed Gnatcatcher, Lesser Nighthawk, Desert Mule Deer and Coyote to name a few. Another good hike from the Visitor Center takes you up to the ruins of Major Eugene Van Patton's Camp, built originally in 1872, later to be a tuberculosis sanatorium in the early 1900s.