1000 Islands / Kingston KOA Recreation
Family time is the most important part of camping with your kids. Spend it making wonderful memories at one of our many on-site activities we offer. Check out our events calendar to see what theme we are hosting during your stay for July and August.
All Aboard Boat Ride
ALL ABOARD!
Join the forgetful Captain on the KOA Island Queen for a wild "Boat Ride" through the "rivers" of the campground. Help the captain find his missing fishing gear as you tour through the park. A great experience for young and old with no chance of getting splashed or sea sick.
GaGa Ball
Check out the new craze called GaGa ball. Play with two or play with twenty GaGa ball is a great way to spend the day outside and get some exercise while having fun.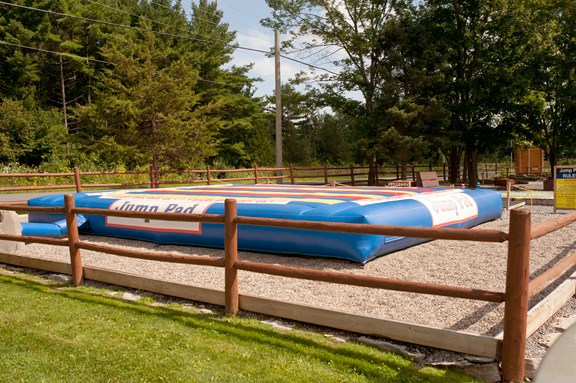 Jumping Pad
Bounce for hours on our Jumping Pad. Suitable for all ages to bounce at the same time as it is designed to eliminate "launching". With the Jumping Pad infants and adults can jump at the same time. Fun for all ages.
Mining Station
Look for treasure in one of our 6 mining rough bags. Find everything from fossils, to gold, to jewelry.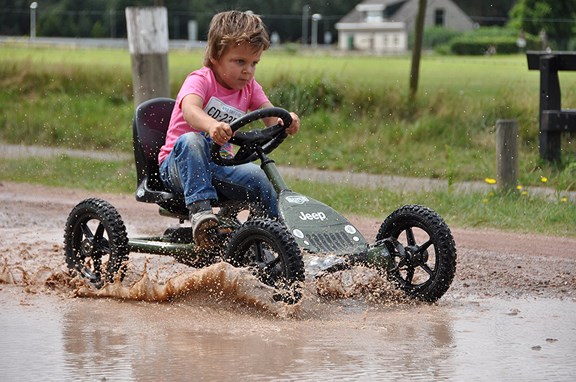 Pedal Cart Rentals
Ride around the campground on these exciting 4-wheeled pedal carts. Carts for young and young at heart. Add on seat available for parents to ride with little ones.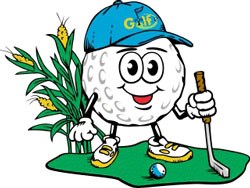 Mini Golf
Show off your skill on our 9 hole mini golf.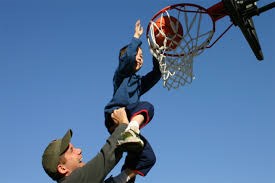 Basketball
Dunk some hoops or play horse with the kids on our outdoor half court. Located at the front of the park inside our playground.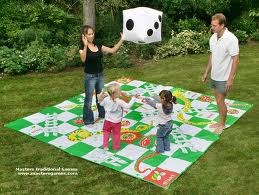 Giant Checkers and Oversized Snakes and Ladders
Spend time with the kids playing with our giant bucket checkers set or on the 10'x10' snakes and ladders board.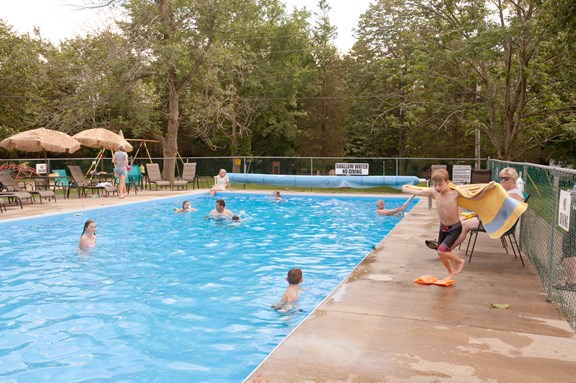 Heated pool
Spend hours in our large heated outdoor pool with spacious sun deck. Open Victoria Day Weekend to Labour Day.
The shallow end is 2.5 ft and the deep end is 5ft. Our pool is heated to 82F all summer long.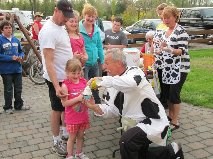 Ice Cream Social
Every Saturday evening throughout the main season, "Cow Elsa" and the rest of the herd, serve a variety of ice cream sundaes and toppings. Be prepared to "Moooooo" for cream. All of the proceeds will be donated to Camps for Children with Cancer. Theme Weekends
Join us every weekend for a special theme. Themes include: Pirate, Hill Billy, and Halloween and many more. Check out our upcoming events to see what is going on when you are visiting. 50/50 Draws to send kids with cancer to camp
Every long weekend we will be selling 50/50 tickets to our guests to support kids with cancer going to camp. Snack Bar
Come into the office and have fresh brewed coffee in the mornings, and fresh baked pizza for dinner.
Local Area Recreation