Local Area Attractions Near 1000 Islands / Kingston KOA
Visit Kingston and travel through time in Canada's First Capital, tour the 1000 Islands with one of the many cruise lines, dine at one of the many delicious restaurants or spend the afternoon walking along the waterfront stopping at any of the local vendors. Our knowledgeable staff will be able to direct you to all the gems in this beautiful city. Kingston is the perfect location for your vacation or "stay"-cation.
Historic Kingston Penitentiary
Visit infamous Kingston Penitentiary and tour through Canada's oldest maximum security prison. Tour through the cells, common areas, and much more with 1.5 or 2.5 hour tours. This is one of the most popular tours in Kingston and highly recommended by all visitors.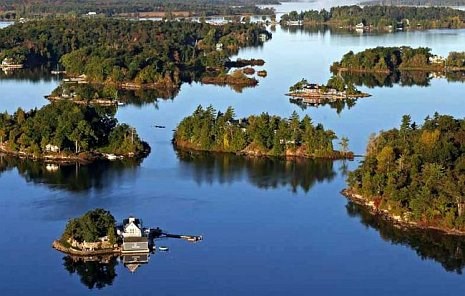 Boat tours to the 1000 Islands
Let us arrange a cruise for you to enjoy the magnificent views of the 1000 Islands. There are 1½ hour and 3 hour cruises departing daily. Treat your family to a lunch or sunset dinner cruise through the islands up the St. Lawrence River. Kingston 1000 Island cruises starting only minutes way from the Campground. WE HAVE DISCOUNT COUPONS AVAILABLE.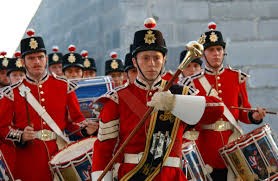 Old Fort Henry
Fort Henry national historical site is Kingston's award winning premier historic attraction and outdoor military museum. Fort Henry presents a fun and stimulating visitor program daily from 10 a.m. - 5 p.m. Retrace the soldiers steps at Fort Henry and watch the Guards perform military drills, changes of guards and the artillery detachment fire the "big guns". Don't miss the spectacular sunset ceremony every Wednesday in July and August. For more information www.forthenry.com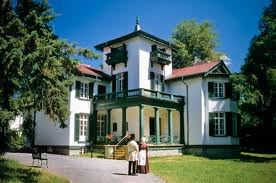 Bellevue House
This house is a rare and fine example in Canada of Itallinate Villa Architecture. Bellevue was home to Sir John A. Macdonald, Canada's first Prime Minister. Today, the house is a national historic site, commemorating Macdonald's contribution to the development of Canada. Visit Bellevue House and be part of the costumed interpreters' day-to-day life in the 1840's.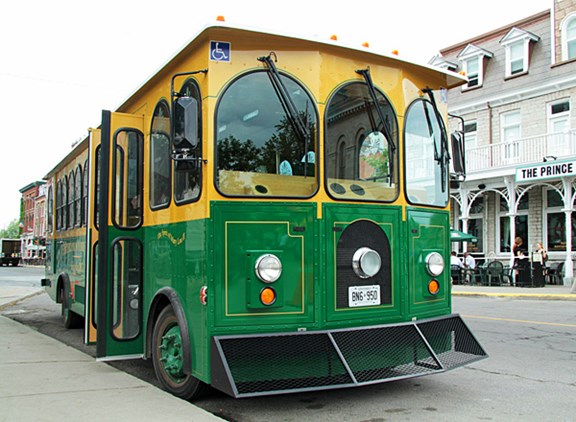 Confederation Tour Trolley
Discover Kingston, relax and let the guides take you through an exploration of the historic sites and attractions of Canada's second oldest city. Highlights of this entertaining 50 minute tour include the Royal Military College, Fort Henry, Fort Frontenac, Penitentiaries, Olympic Harbor (home of the 1976 Olympic Sailing), Bellevue House (residence of Sir John A. Macdonald, Canada's first Prime Minister) and Queens University.
Local Area Recreation Near 1000 Islands / Kingston KOA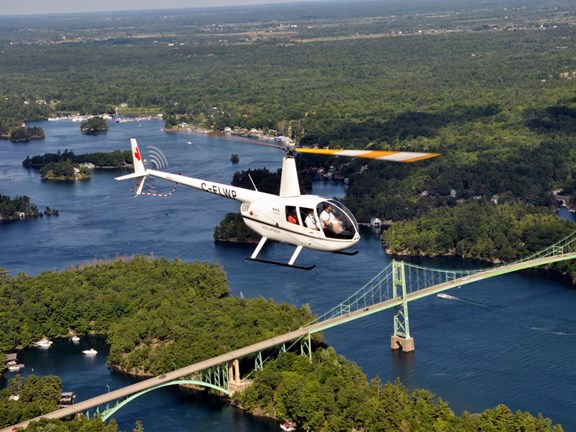 Sightseeing Tours of the 1000 Islands
See the beautiful Islands from the sky in a plane or a helicopter.
Experience the 1000 Islands a little different from everyone else by flying above them. Helicopter and plane tours available from Kingston airport.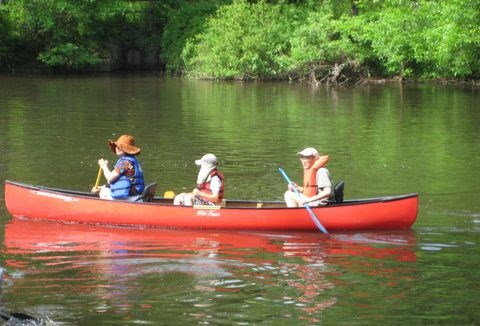 Canoe Trips
Several outfitters within the Kingston area can take groups of any size for 2-6 hour day trips for any skill levels.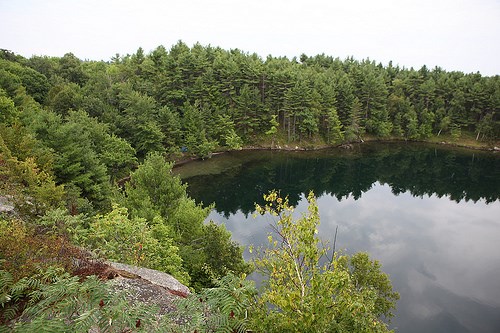 Hiking and walking trails
Within walking distance from the campground is the K&P Trail that will take you for a nice leisurely walk along a beautifully maintained trail.
If you're more adventurous visit Frontenac Park for hiking for all fitness levels.
Boutique Shopping
Visit downtown Kingston for wonderful shopping in fantastic locally owned shops or find everything you need at the Cataraqui Mall. If you'd prefer a day trip take a drive to Westport for beautiful scenery, delicious cafés, and fantastic boutique shopping.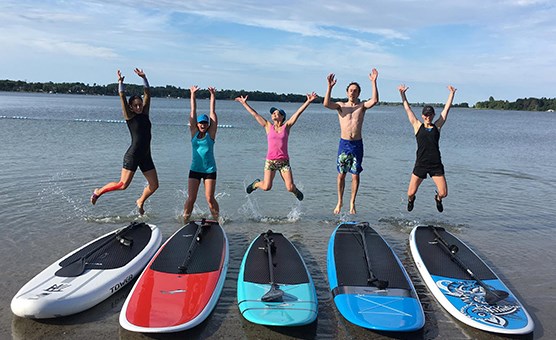 Watersports on Lake Ontario
Sailing, Paddle Boarding and Kayaking are all wonderful ways to experience Kingston from the water. Lessons and equipment are available from multiple different companies in Downtown Kingston.
Paddle Board Yoga is available everyday downtown.