Local Area Attractions Near Kentucky Lakes / Prizer Point KOA
The perfect vacation includes the right blend of cozy accommodations, comfortable amenities and, of course, exciting Kentucky Lakes activities. Kentucky Lakes KOA Campground and Prizer Point Marina & Resort is your gateway to Western Kentucky's many draws. The area around Kentucky Lake and Lake Barkley has plenty of places to go, things to see and fun-filled activities, from breathtaking natural wonders and fascinating historical landmarks to charming local favorites. 
Ready For Your Western Kentucky Getaway Adventure?
Our campground and resort is filled to the brim with so much family fun you may never want to leave. However, if you feel like venturing out, we can provide you with plenty of ideas on things to do near Kentucky Lakes, at Lake Barkley and in Cadiz, KY.
Book your stay at Kentucky Lakes / Prizer Point KOA!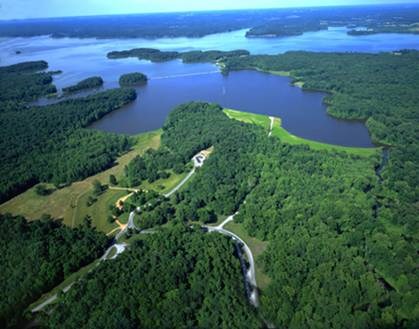 Land Between The Lakes
Land Between The Lakes (LBL) is a pristine 170,000-acre national recreation area in western Kentucky and Tennessee. Nestled between Kentucky Lake and Lake Barkley, you'll find a wide range of outdoor activities on offer for the family. Travel the trails. Discover local wildlife, including deer and beaver. Experience history first-hand. Enjoy some lakeside delights, or simply bask in the beauty of this untouched wilderness. One of the many things you won't want to miss at LBL is the Homeplace. This working 19th-century farm features historical varieties of crops and livestock from the mid-19th century. Workers use period tools and techniques to accomplish a variety of tasks. During your visit, be sure to join the recreational area's interpreters for guide-led hikes through the forest paths of Land Between The Lakes. Get an up-close encounter with one of the Backyard residents at the Nature Station, and drive through Elk and Bison Prairie, a restoration of the region's original prairie habitat. Watch bison stroll through native prairie grasses or hear the bugle of elk.
100 Van Morgan Dr
Golden Pond, KY 42211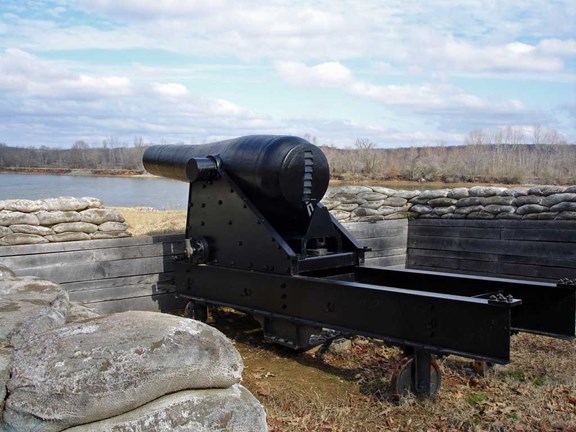 Fort Donelson National Battlefield
Fort Donelson National Battlefield is located a short distance southeast of the Kentucky Lakes/Prizer Point KOA in Dover, Tennessee. It was the site of a historic Civil War battle that began on February 14, 1862 that ended in the surrender of Confederate troops to Union General, Ulysses S. Grant two days later. This Confederate defeat encouraged Union troops and marked their continued pathway to victory that helped them win back the region. While here, you will see the river batteries and the historic Dover Hotel where the actual surrender took place.
120 Fort Donelson Shores Rd
Dover, TN 37058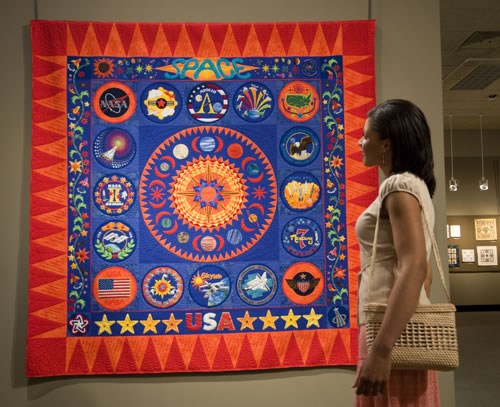 The National Quilt Museum
This array of colorful art tells the story of this area and showcases the talents of regional artisans. The National Quilt Museum is a non-profit institution whose goal is to honor and promote the quiltmakers of today. As you stroll through the world's largest and most distinguished museum devoted to quilts, you will learn about the craft of quiltmaking and discover the craftsmanship that goes into these unique and elaborate tapestries.The museum consists of three galleries, each featuring vibrant exhibits of the finest quilt and fiber art in the world. This historic downtown Paducah location also plays host to quilters from near and far who come to attend one of the many educational programs here taught by master quilters.
215 Jefferson St
Paducah, KY 42001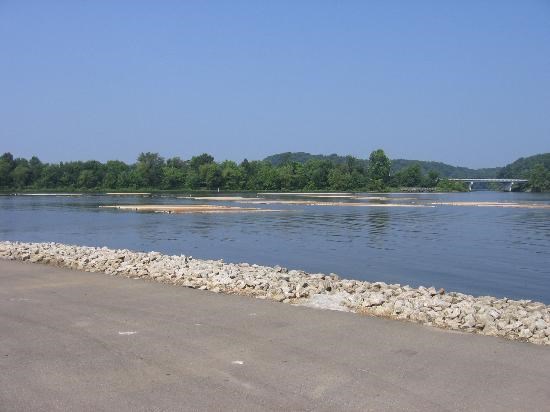 Tennessee River Freshwater Pearl Museum
Pearls are the only gemstone formed by a living creature. If you are fond of pearls or interested in learning how this gorgeous iridescent product of nature is brought forth from the indigenous washboard mussel, then you must stop by the Tennessee River Freshwater Pearl Museum. This is Tennessee's official historical site of pearl-culturing and North America's only freshwater pearl-culturing farm. As you walk in, you will be greeted by a video presentation that provides a helpful overview of the culturing process. You will then get an opportunity to see the farm first-hand. A lovely gift shop is also open year-round. Several guided tours offer unique experiences, such as a visit from a local diver, meeting the farm manager and enjoying a catered lunch.
255 Marina Rd
Camden, TN 38320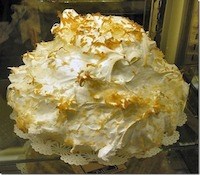 Patti's 1880's Settlement
Dine, shop and play at the place voted Best Small Town Restaurant in Southeast U.S. by Southern Living Magazine and the #1 Restaurant for tourism by the State of Kentucky. Patti's 1880's Settlement and Restaurant is where visitors come to step back into a simpler time when things moved slower, and friends enjoyed leisurely meals together around the communal table. Patti's is a true family place, and your kids will love the food as well as the overall experience. Two-inch thick char-broiled pork chops and "mile-high" meringue pies are just some of the delectable offerings that the restaurant is known for. After grabbing a bite to eat, walk through the log cabin gift shops, see some animals at the animal park or pan for gold and precious gems at Patti's Mining Co.
1793 J H O'Bryan Ave
Grand Rivers, KY 42045
Local Area Recreation Near Kentucky Lakes / Prizer Point KOA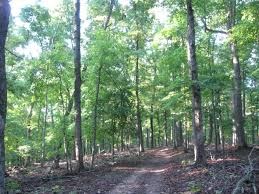 Nearby Hikes
There are dozens of hiking trails throughout the Kentucky Lakes area filled with beauty, tranquility and unforgettable sights. Most of these wooded trails are located in The Land Between The Lakes, and there is something for every skill level. The woods and lakes feature plenty of paved paths, dirt tracks and strenuous trails. 
Hematite Lake Trail is near the LBL Nature Station and offers an easy stroll around the water, where you can enjoy the area's many migratory waterfowl and other wildlife. Stop off at the trailhead and enjoy lunch at one of the picnic tables. 
Canal Loop Trail is one of the region's most popular hikes. This series of connecting trails offer stunning lake views. If you are looking for something a little more rugged, the North/South Trail allows you to take the grand tour of LBL and enjoy its hilly terrain.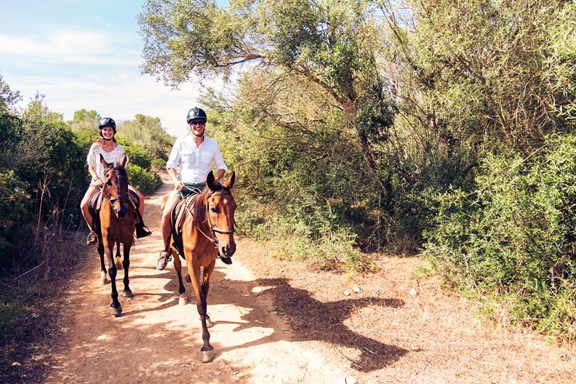 Horseback Riding
No other place in the United States is as synonymous with horses as Kentucky. People all over the country come to this region to enjoy a memorable horseback riding experience. Our campground is near a few area stables where you can get outfitted for a horseback riding excursion, and The Land Between The Lakes offers miles of riding trails.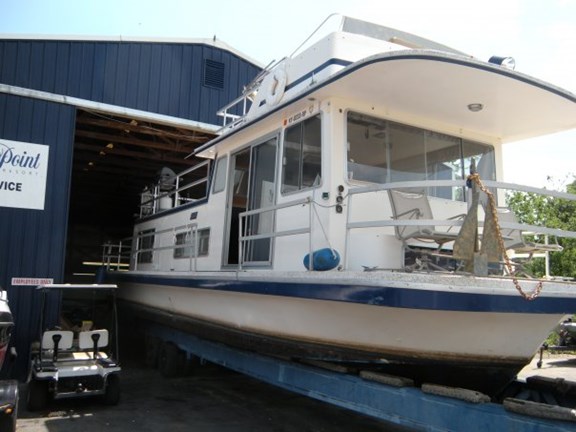 Boating
With thousands of acres of freshwater, the Kentucky Lakes region is a boater's dream. Your whole family will enjoy zooming across the water, lounging on deck or splashing around in the water for hours on end. If you do not have a boat of your own, our marina has plenty of watercraft rentals to suit every taste. You can even spend the night in your own hassle-free floating cabin.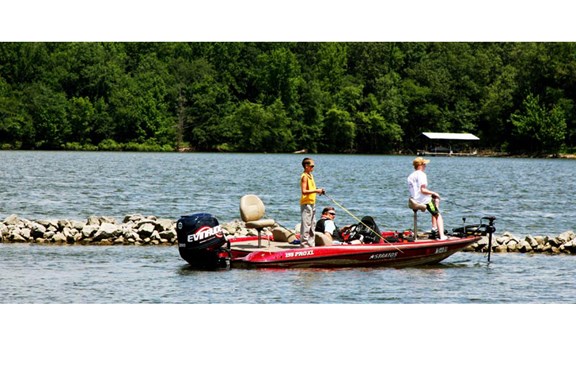 Kentucky Lake and Lake Barkley Fishing
You can experience some of the best freshwater fishing in Kentucky right here in the Kentucky Lakes region. Lake Barkley and Kentucky Lake alone have over 200,000 acres of water to explore. That means plenty of room for a day of fishing, and our campground staff would be happy to point you to the best fishing in the area.
Our lakes feature an assortment of great catches — largemouth bass, crappie, bluegill, catfish and more. Rent a boat from our marina or bring your own watercraft. You will have prime access to a day of fun and relaxation on the water. Take advantage of our private fishing areas, or hire a guide to show you the best spots to cast your line. Just be ready to reel in some trophy-sized fish.