Local Area Attractions Near Hot Springs National Park KOA Holiday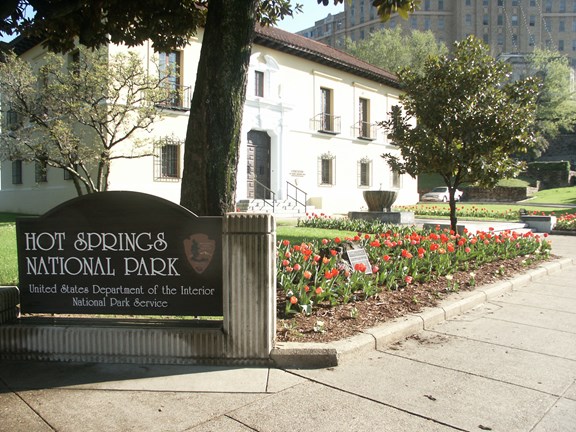 Hot Springs National Park
Water. That's what attracts people to Hot Springs.
Old documents show that American Indians knew about and bathed in the hot springs during the late 1700s and the early 1800s. Their ancestors may have also known about the hot springs.
Some believe that the traces of minerals and the temperature (143 F/62 C) gie the waters whatever therapeutic properties they may have. People have used these hot springs for more than two hundred years to treat illnesses and to relax.
Both rich and poor came for the baths, and a town built up around the Hot Springs Reservation to accommodate them. Together nicknamed "The American Spa," Hot Springs National Park today surrounds the north end of the city of Hot Springs, Arkansas.
Come - touch and taste the water. The hot springs are open for all to enjoy.
515 Central Ave
Hot Springs, AR 71901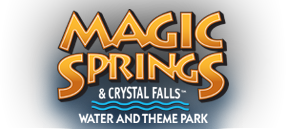 Magic Springs & Crystal Falls
There is no better place for family fun in Hot Springs than Magic Springs and Crystal Falls. Arkansas' only water and theme park.
Splash around in the Crystal Falls wave pool. Catch waves on the Boogie Blast surf simulation ride. Then dry off on high flying thrill rides, including the Arkansas Twister, the Gauntlet and the X-Coaster, which shoots 150 feet into the air and corkscrews down at more then 65 mph!
There is fun for the little ones on family and kids' rides. Plus when the sun goes down on summer Saturday nights, the lights go up in the Timberwood Ampitheater for all-star entertainers to take center stage.
1701 E. Grand Ave
Hot Springs, AR 71901

The Belle of Hot Springs
Your ticket is your passport to beautiful Lake Hamilton. Sit back and relax aboard the Belle, a 250 passenger riverboat, and enjoy the captain's narration as he unfolds secrets of America's "Spa City."
His entertaining tour includes million dollar mansions, natural islands, quaint resorts, panoramic views of the Ouachita Mountains, colorful anecdotes, humorous stories, and well researched historical information.
The Belle has sailed beautiful Lake Hamilton since 1984 and continues to entertain visitors to Hot Springs National Park on a daily basis. Enjoy our 15 mile cruises for sightseeing, lunch, or our most popular cruise, the sunset dinner/dance cruise passenger
5200 Central Highway 7 South
Hot Springs, AR 71913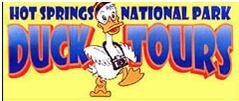 National Park Duck Tours
Come climb aboard one of our 12 World War II ducks and enjoy a 75-minute sightseeing adventure of Lake Hamilton and beautiful Hot Springs National Park on a National Park Duck Tours ride.
The "Ducks" depart across from Historic Bathhouse Row in downtown Hot Springs and proceeds through town to Lake Hamilton for a cruise around St. John's Island.
We invite you to come have a "quacking" good time!
418 Central Ave
Hot Springs, AR 71901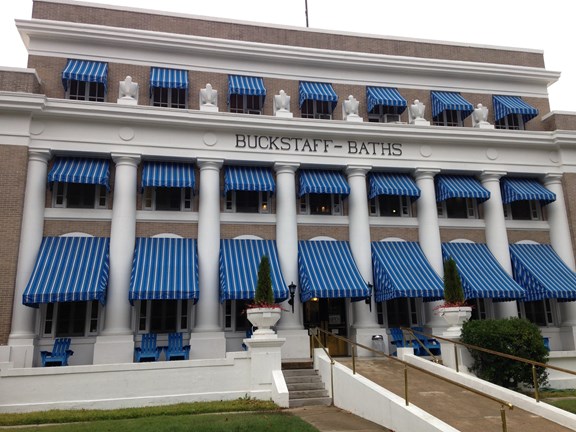 Buckstaff Bath House
Located On Historic Bath House Row in beautiful downtown Hot Springs, Arkansas, the Buckstaff is the only remaining operational bath house within the boundaries of the Hot Springs National Park and has been in continuous service since 1912.
Still today the visitor to our city can experience the natural unadulterated thermal mineral waters, that have been known for centuries for their therapeutic value in the relief of common ailments such as arthritis, bursitis, rheumatic and gouty conditions and other common afflictions.
Weary visitors can utilize the same waters and treatments to relax and unwind from a fantastic vacation or business trip.The Buckstaff Bath House still offers a traditional style treatment with its staff of highly trained and dedicated personnel. Offering you the privacy of individual tubs, with an all men's department on the first floor and the 2nd floor being dedicated to the ladies.
To bathe at the Buckstaff, you need only present yourself during the admission times (no reservations or appointments accepted). All supplies and linen are provided to cover your self Roman style between your bathing stations (bathing suits optional). Each department has locking lockers and small valuables may be deposited at the front desk in private lock boxes. Some age and health restrictions may apply, your inquiry welcome.
509 Central Avenue
Hot Springs, AR 71901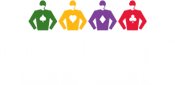 Oaklawn Jockey Club
Oaklawn Racing and Gaming in one of the hottest destinations in Hot Springs, especially during the live race season, January through April. There's nothing quite like the rush of excitement you experience when the horses speed by, hooves pounding, dirt flying into the air, fans cheering loudly for their favorites. The park is also known for delicious dining, including the famous corned beef sandwich at the Arkansas Sports Tavern .
While the live racing season is during the spring, Oaklawn's gaming room is open all year long. Test your skills at Instant Racing, simulcasting and electronic games, such as black jack craps and poker. In addition to gaming, enjoy delicious dining at Pop's Lounge and Lagnaippe's. Join Oaklawn's Winners Circle to earn cash back, chances to win great prizes and special promotions on food and more.
Hot Springs National Park KOA offers a complimentary shuttle to and from Oaklawn, ONLY during the Live Meet.
2705 Central Avenue
Hot Springs, AR 71901
Maxwell Blade's Theater of Magic
Join Master Illusionist Maxwell Blade in historic downtown Hot Springs, Arkansas! Maxwell Blade will take you on a magical journey in his intimate Theater of Magic where he will amaze you with Illusions, saluting great magicians of all time. Come join us for an unforgettable evening of magic and comedy with the entire family!
121 Central Avenue
Hot Springs, AR 71901

Mid-America Science Museum
Mid-America Science Museum,(MASM) is Arkansas' largest,hands-on science center. With,over 100 permanent interactive exhibits, the museum seeks to engage,visitors in life, matter, energy and perception. Wander the nature trail, explore,a gigantic indoor cave, take a thrill,ride in our,Virtual,Reality Simulator or dig,into the distant past for dinosaurs. MASM is also,home to the world's,most powerful,conical Tesla Coil.
An experiment in fun! Enter the world of energy, life, matter, and perception, see-touch-do!
500 Mid America Blvd
Hot Springs, AR 71913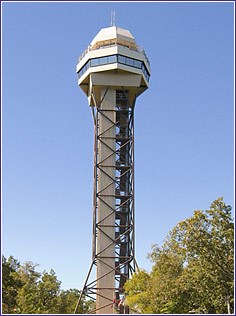 Hot Springs Mountain Tower
Elevate yourself 1,256 feet above sea level, overlooking 140 miles of beautiful Arkansas countryside, including Hot Springs National Park and the Ouachita Mountains. Located atop Hot Springs Mountain.
401 Hot Springs Mountain Drive
Hot Springs, AR 71901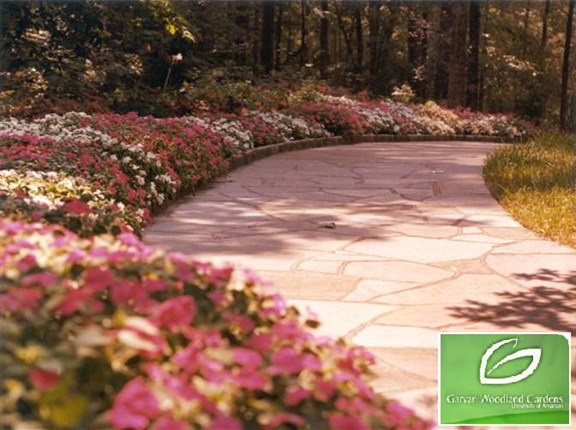 Garvan Woodland Gardens
Beauty is always in bloom at Garvan Gardens, the 210 acre botanical garden located on Lake Hamilton.
Impressive features include the Japanese garden, ranked among the top 10 in the nation; the 1.5 acre Evans Children's Adventure Garden; the bird sanctuary, home to more than 100 species of birds, and the Anthony Chapel, a striking wood and glass structure designed by partners of internationally renowned architect E. Fay Jones.
Don't miss the garden's dazzeling holiday light display of holiday lights, illuminated nightly from 5-9 pm, beginning the Saturday before Thanksgiving and lasting through December 31st.
The Garden is closed during the month of January.
540 Arkridge Road
Hot Springs, AR 71913

Anita Lynn Historic Tour
Our professional guides will regale you with two-and-a-half hours of sights, sounds and stories of yesteryear.
Stroll along Bathhouse Row and through Fordyce Bathhouse Visitor Center and wander through the history of Hot Springs National Park.
Touch and taste the thermal waters that promised a cure to anything that ailed you and attracted the famous and notorious. Enjoy panoramic views of the Ouachita Mountains.
There are two tours per day - 9:30 am and 1:30 pm. Advance reservations are required - by close of business the night before for the 9:30 tour and by 10 am for the 1:30 pm tour.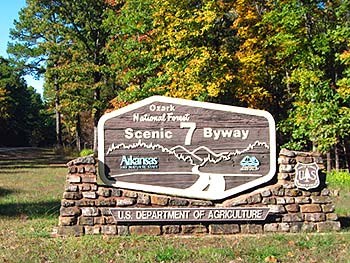 Scenic Highway 7 - One of the 10 most scenic drives in the United States
Drive Scenic Byway 7 in Arkansas, the state's first state-designated scenic byway, and travel through four of the state's varied geographical regions. Arguably one of the most scenic drives in America, the route begins on the south end within the West Gulf Coastal Plain, a region that saw an oil boom beginning in 1921 near El Dorado. It continues to Camden and on to Arkadelphia through rolling terrain with dense pine forests and stream valleys with bottomland hardwood forests.Near Arkadelphia, the route enters the Ouachita Mountains, famous for their quartz crystals, and passes by DeGray Lake, home of Arkansas's only resort state park. At Hot Springs, the byway journeys through the historic downtown and immediately in front of the famed Bath House Row of Hot Springs National Park. Continuing through the forested Ouachitas, it passes through the Ouachita National Forest and by Lake Nimrod, then reaches Russellville and crosses the more level terrain of the Arkansas River Valley.Leaving the valley, Scenic 7 ascends into the Ozark Mountains, famous for fall foliage, and the Ozark National Forest, and passes

Crater of Diamonds State Park
Situated among the pine forests of southwest Arkansas near Murfreesboro is a rare 35-acre field where diamonds can be found in their natural matrix. Visitors from around the world search for diamonds at this unique geologic occurrence. This field is the only diamond area in North America open to the public. An average of more than 600 diamonds is found each year. Although genuine diamonds are the chief attractions, other semiprecious gems and minerals can be found. Amethyst, agate, jasper, quartz, calcite, barite and many others, including over 40 different rocks and minerals, make the area a rock-hound's delight.
209 State Park Road
Murfreesboro, AR 71958