Herkimer Diamond KOA Resort Recreation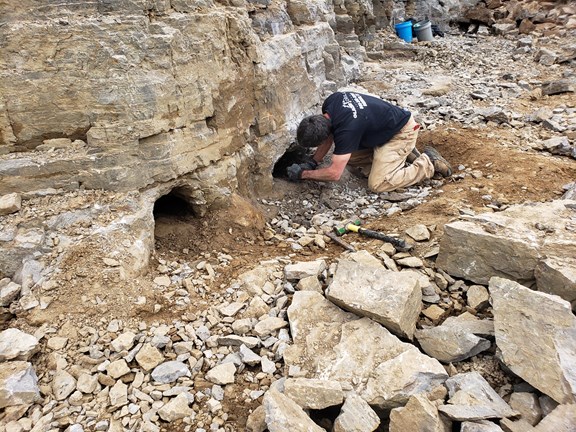 Prospecting for World Famous Herkimer Diamonds!
Enjoy discovering your very own Herkimer Diamonds, by doing some prospecting in our above ground mine! We can supply you with a hammer and bag for your diamonds. You may keep everything you find! (COST)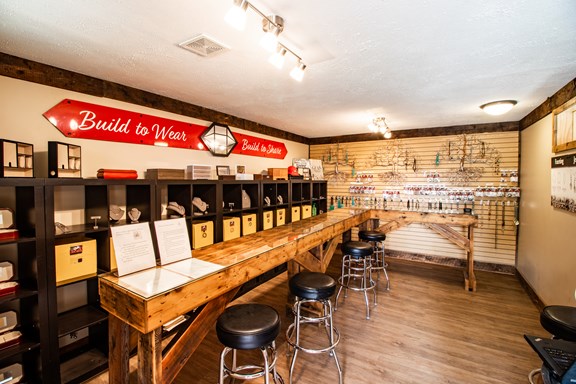 Build, Wear and Share!
Create pendant, necklace or other jewelry out of your finds! (COST)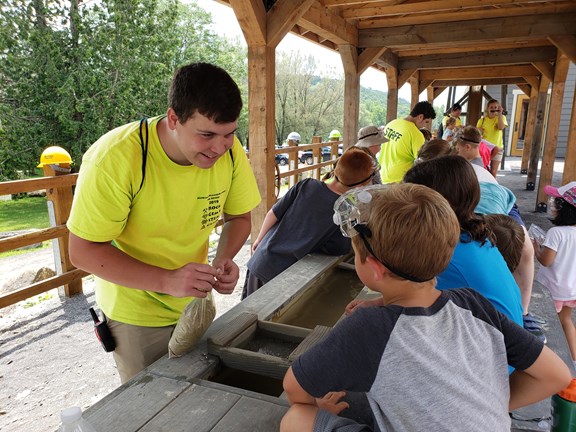 Sluice for Herkimer Diamonds, Fossils, or Gemstones!
Sluice for Herkimer Diamonds, fossils, and gemstones at the Herkimer Diamond Mines sluicing stations! (Cost)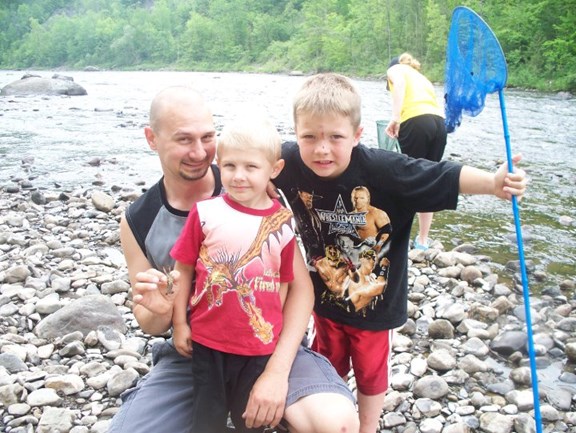 Go Crayfishing in the West Canada Creek!
Learn about the ecology of the West Canada Creek with one of our guided crayfishing expeditions, or head out on your own! Kids are sure to have a great time searching for these little creatures!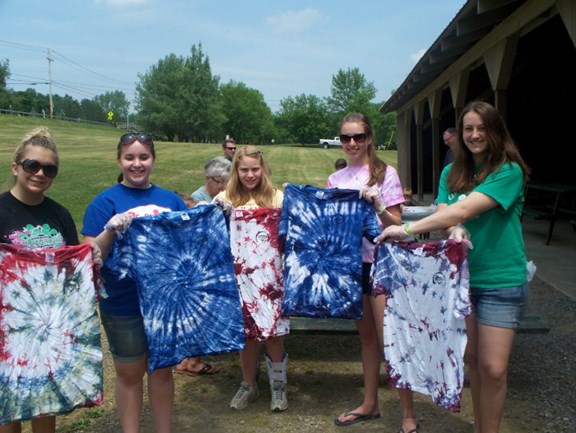 Create your own Tye-Dye Masterpiece!
Every Saturday we offer a tye dyeing activity. Bring a t-shirt of your own or purchase one with our logo! (Cost)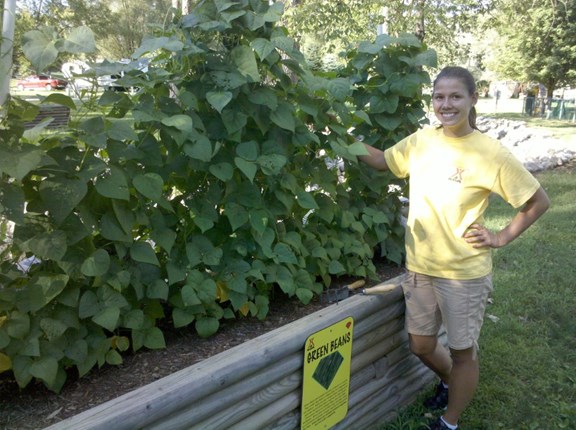 Enjoy Fresh Produce from our Organic Gardens!
Pick your own fresh produce at one of our many organic gardens located around our park! Offering a variety of fresh herbs and vegetables, when in season.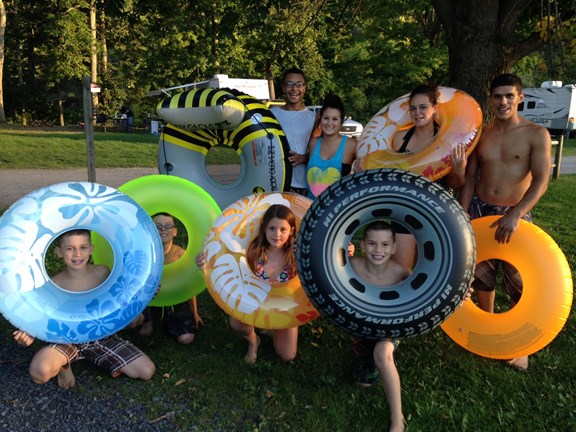 Go Tubing Down the West Canada Creek!
The West Canada Creek is well known to tubers. Just bring your own, or purchase one in the KOA Store. It's the perfect way to cool down on those hot summer days!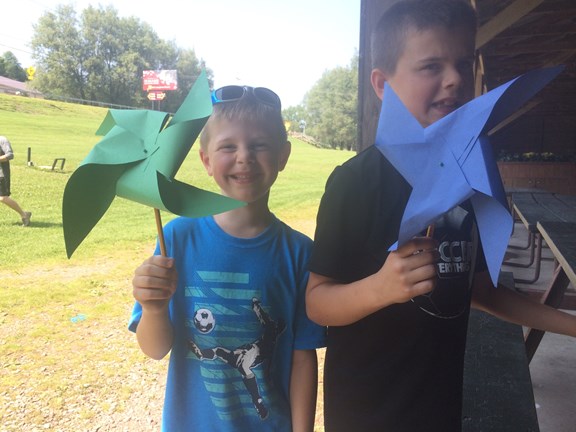 Assemble your own Windmill!
Learn about sustainability, through the use of Solar and Wind Power, while attending one of our fun but educational activities!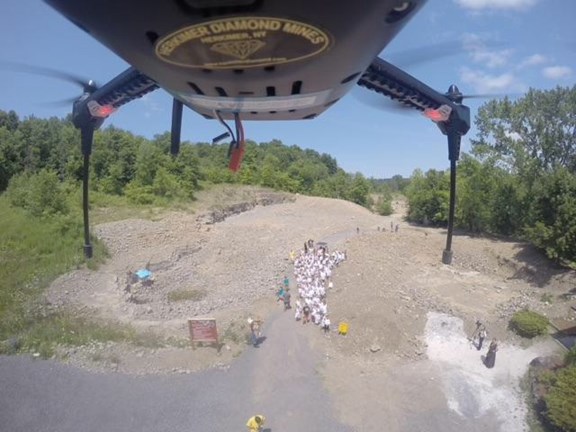 Get your picture taken by our Diamond Copter
Venture into the Mines and be sure to get a picture of the WHOLE experience
Put the Scientific Method to the Test!
How many pennies do you think a boat you build out of common materials can hold? 19? 100? Create your hypothesis and see how your boat stands up to the others!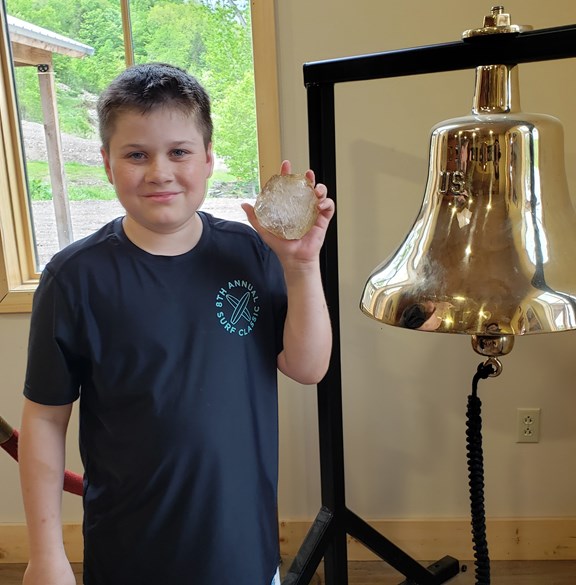 Ring our US Navy Bell!
If you have the best find of the day, you will have the opportunity to ring our U.S. Navy Battle Ship Bell!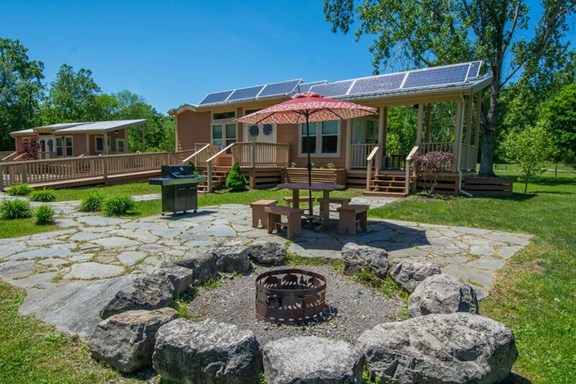 Enjoy Cozy Campfires!
Each site comes equipped with a fire ring for your enjoyment. Whether you warm up by the fire on those breezy nights, or toast marshmallows with the children, it will be an experience you won't forget!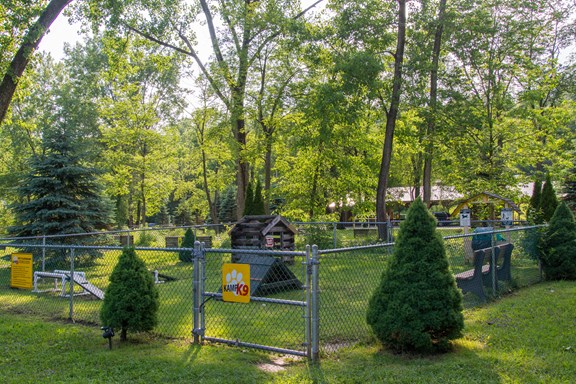 Explore Camp K-9 with your Best Friend!
Enjoy Camp K-9, our dog park with agility courses and training toys. Your four-legged friend is sure to have a great time.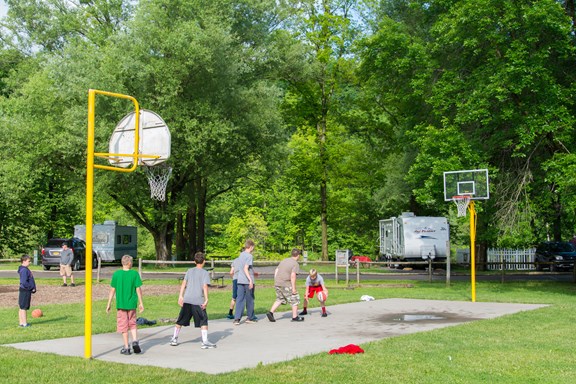 Stay Active!
With so many sports to choose from, you will never run out of things to do!
Stop by our KOA office to borrow a basketball, volleyball, football, baseball, or soccer ball!
Take A dip!
Cool down in our Herkimer Diamond shaped pool!
6 ft deep.