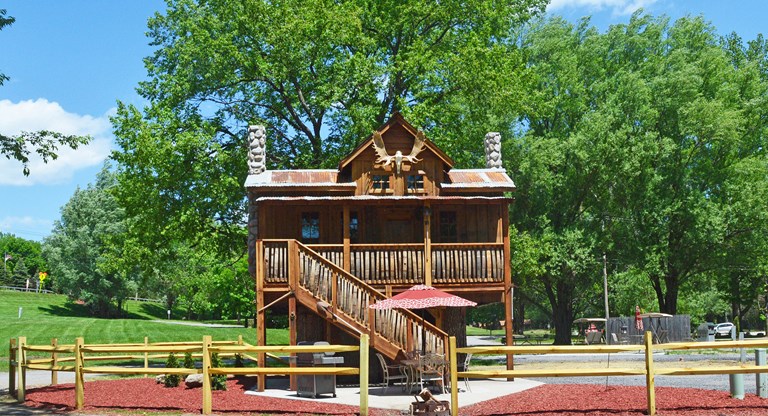 Herkimer Diamond KOA Recreation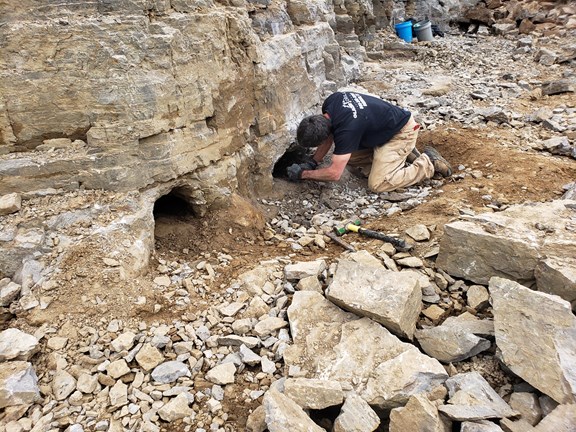 Prospecting for Herkimer Diamonds
Enjoy finding your own Herkimer Diamonds by doing some prospecting. We can supply you with a hammer and bag for your diamonds. You may keep everything you find! (COST)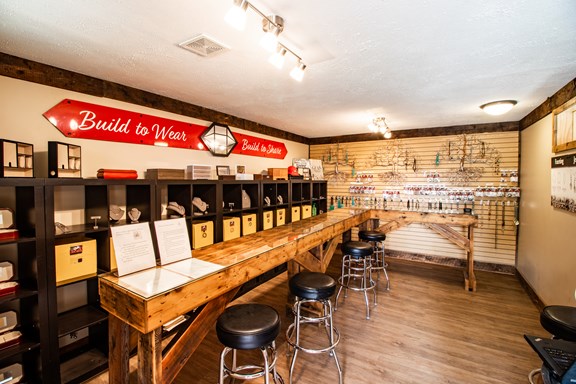 Build, Wear and Share!
Create jewelry out of your finds! (COST)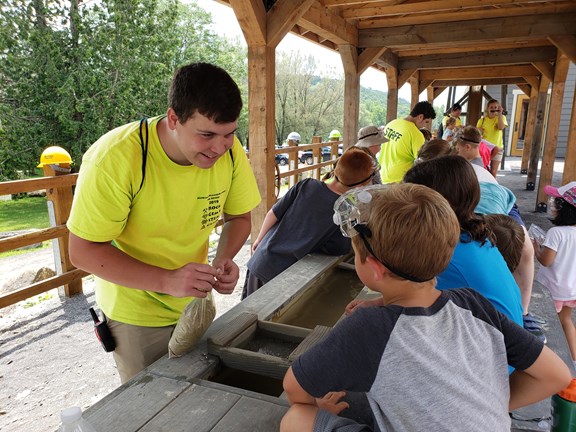 Sluice for Herkimer Diamonds, Fossils, or Gemstones
Sluice for Herkimer Diamonds, fossils, and gemstones at the Herkimer Diamond Mines sluicing stations. (Cost)
Explore our universe and constellations
We are pleased to announce a new Astronomy Lodge coming to the Herkimer Diamond KOA. Enjoy looking at the night sky through skylights and telescopes on the observation deck, as well as, an indoor planetarium!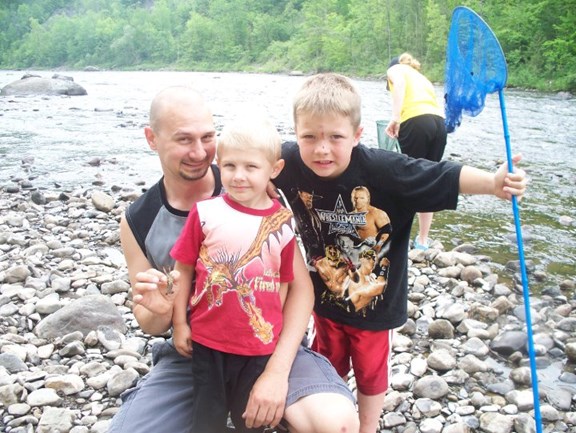 Crayfish in the West Canada Creek
A fun activity to enjoy with the kids, learn to catch crayfish.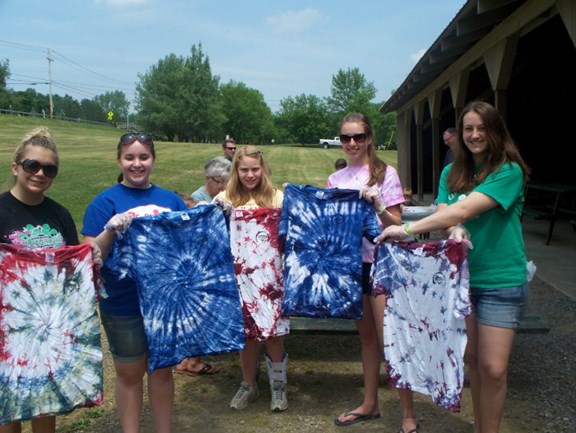 Create your own t-shirt
We offer a tye dyeing activity. Bring a t-shirt of your own or purchase one with our logo. (Cost)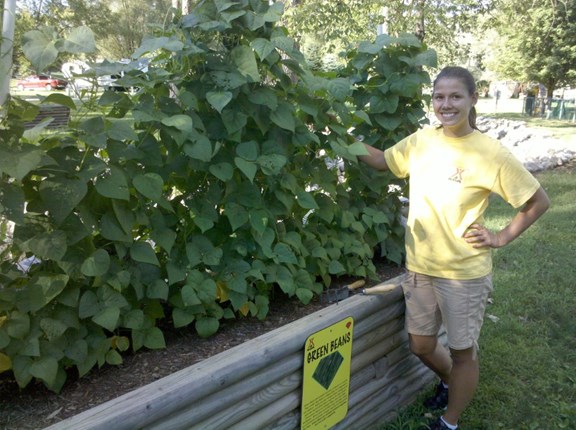 Experience cooking with our organic garden foods and herbs
Pick your own herbs, when in season.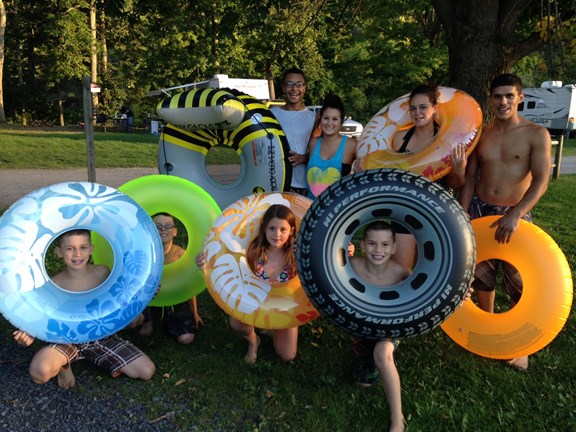 Tube down the West Canada Creek
The West Canada Creek is well known to tubers. Just bring your own tube or purchase one in the KOA Store.
Join us on our weekly hay wagon ride
As we ride around the campground, join in a sing along and show other guests how much fun you are having.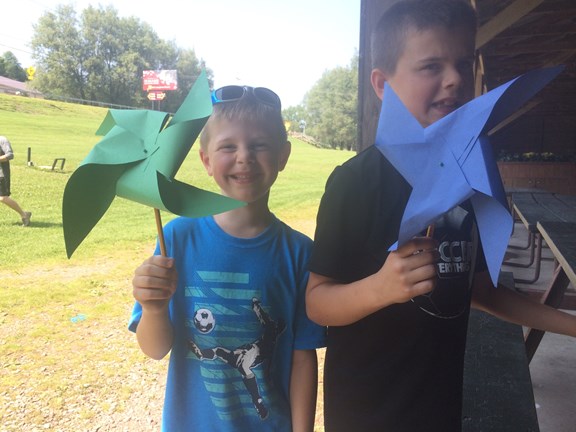 Assemble a windmill
Learn about solar energy resources while building a windmill.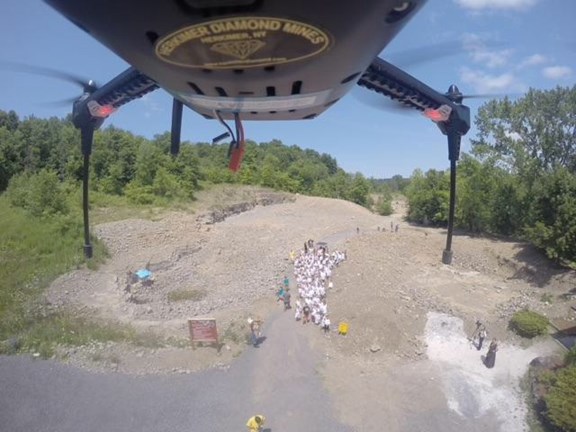 Get your picture taken by our Diamond Copter
Venture into the Mines and be sure to get a picture of the WHOLE experience
Put the scientific method to the test
How many pennies do you think a boat you build out of common materials can hold? 19? 100? Create your hypothesis and see how your boat stands up to the others!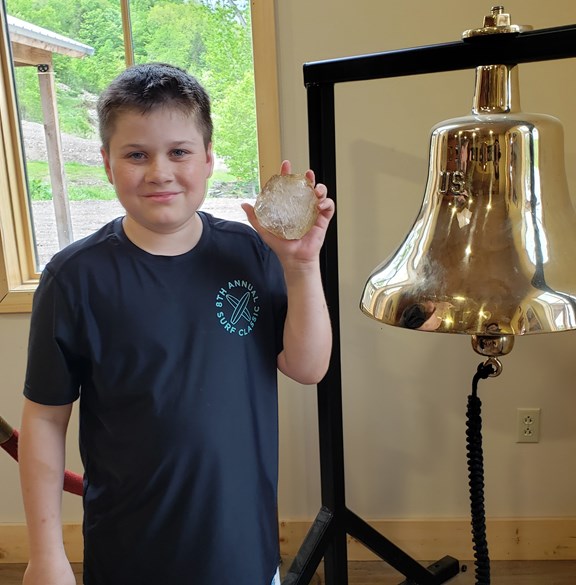 Ring our US Navy Bell!
Any great finds done in the mines will have the oppurtunity to ring our U.S. Navy Battle Ship Bell.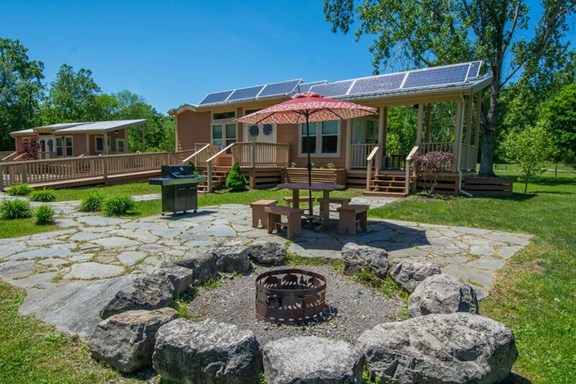 Campfires!
Each cabin is equipped with a fire pit.
Enjoy the heat on the breezy nights or roasting marshmallows!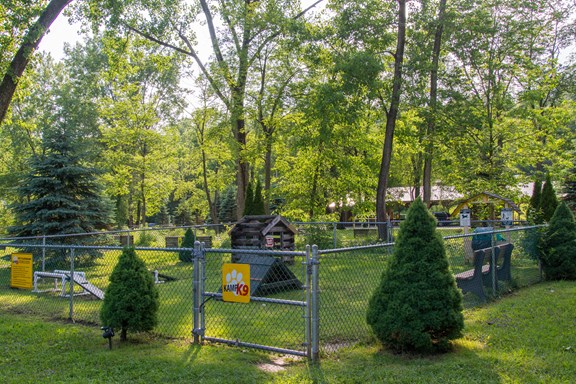 Camp K-9
Enjoy Camp K-9, our dog park with agility courses and training toys.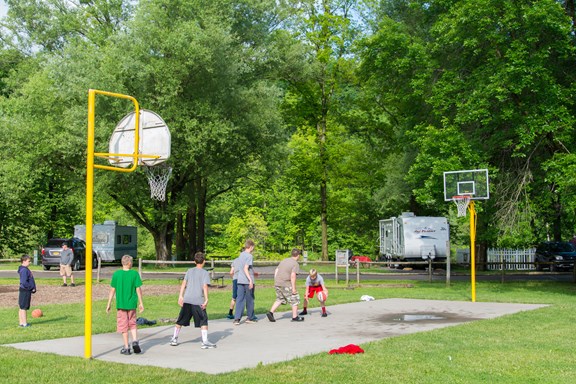 Basketball Court!
Show off your skills against some friends or against another team at our basketball court! 
Balls availible at KOA office.
Take A dip!
Cool down in our Herkimer Diamond shaped pool!
6 ft deep.