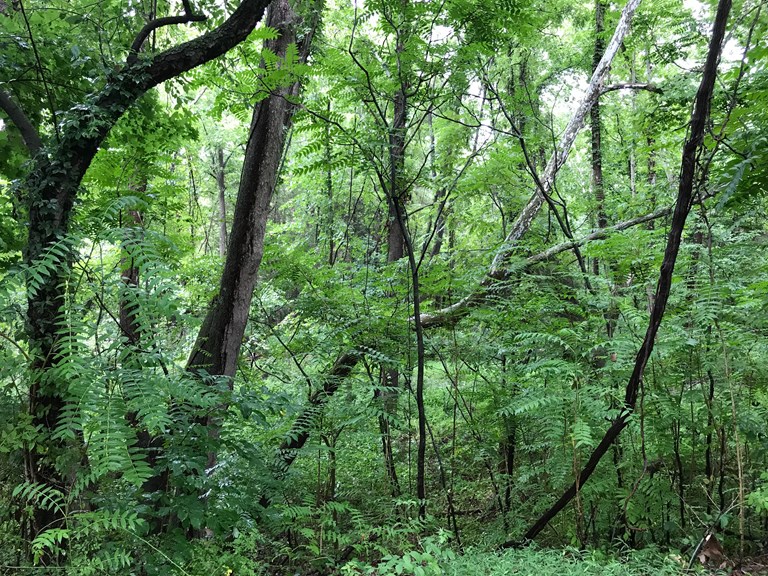 Winterizing your Tent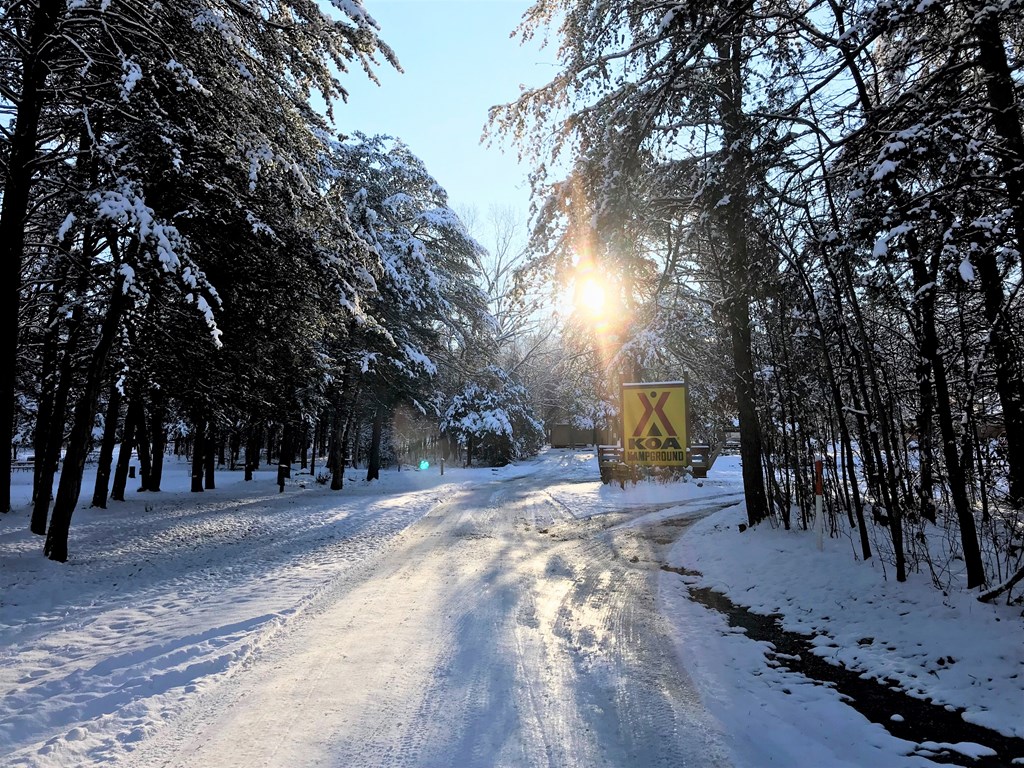 Here at the Harrisonburg/Shenandoah KOA, we stay open all year! Just because it gets cold, doesn't mean you can't tent camp.
You may think it sounds crazy, but with the right supplies and a few ideas on how to keep warm- winter can be a wonderful and peaceful time to do some camping.
So how do you keep warm and dry when you camp on a cold winter's night?
Here are some great tips you can follow:
Before you even pitch your tent, clear the ground. Choose a flat spot, and one that is out of the path of the wind if that is an issue. Here at Shenandoah KOA, some of our sites have a mulch pad. If there is already snow on the ground- it is important to clear that before setting up.
Build a wind break. If there is a significant amount of snow on the ground- you can use this to build the wind break by piling the snow upwind of your tent. If there is no snow, pick an area to pitch your tent that will give you a natural wind break, such as a cluster of bushes. You can also tie up a tarp to 2 trees upwind of your tent. This practice is useful in the summer time as well.
Winter proof your tent itself. 4 season tents can be pricey, and because of this most people use a 3 season tent. If you have a 3 season tent, try laying a tarp under your tent- this will improve the ground insulation. When you do this, it is important that the tarp does not extend past the edges of the tent. Other wise any moisture can penetrate underneath your tent. You can also try insulating your tent walls by duct taping a space blanket to the inside of the canopy.
Try using a tent heater. You can purchase a propane or electric tent heater, and in our store we sell the propane tanks for these, and also extension cords to help you utilize electric heaters. Just keep in mind that you should purchase a dedicated tent heater, like the Mr. Heater, to avoid any issues such as fire or carbon monoxide build up. A dedicated tent heater has a built in carbon monoxide sensor that will automatically shut it off if the fumes are emitted, and also will shut off if it inadvertently gets kicked over.
And last but not least- choose a warm sleeping bag! Obviously- a 40-degree sleeping bag will not be helpful to you in 15 degree weather. The best bags for winter generally have a fitted style. This profile will reduce energy loss, and you will not be wasting body heat on warming up a bag that is too large.
I hope that this encourages you to get out there and try some winter camping! The prices of the sites are generally less than the summer, and it is normally so peaceful during the off season.