Fun and Easy Snack Idea for Camping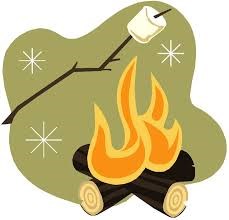 When I camp- I like having "camping snacks". And when I think of camping, I think of trail mix!
Trail mix is a great snack for kids and grownups alike- full of carbs and protein that keep you going in the outdoors. The best part about trail mix is that you can customize it to your families likes! It is super easy to throw together and you are only restricted by your own imagination. It can also feed a group or just a few people just as easily.
I like to store mine in a large sealable container to keep it fresh and serve it in plastic cups. There are tons of recipes out there- but I think you only need to pick four or more of your favorite ingredients and mix together. A good rule of thumb is to add 2-4 cups of each ingredient. Below are some of my favorite items to add:
*dry roasted peanuts
*M & M's *popcorn (butter or cheddar)
* peanut butter chips *wasabi peas
*chocolate chip morsels *dried apricots
*dried cranberries or cherries *candy corn in the fall
*dried banana chips *plain raisins or chocolate covered raisins
*pretzel balls or mini pretzel twists *Chex cereal
*Reese's Pieces
*shredded sweetened coconut
*almonds
Experiment with your ingredients or let the kids make their own mix and label their container.
Try storing some in a mason jar and tie with a ribbon to give out as gifts!
You can also try a S'mores blend trail mix that my kids make for those who like to stick to the tried and true camping flavors. Its simply golden graham cereal, mini marshmallows, and chocolate chip morsels.