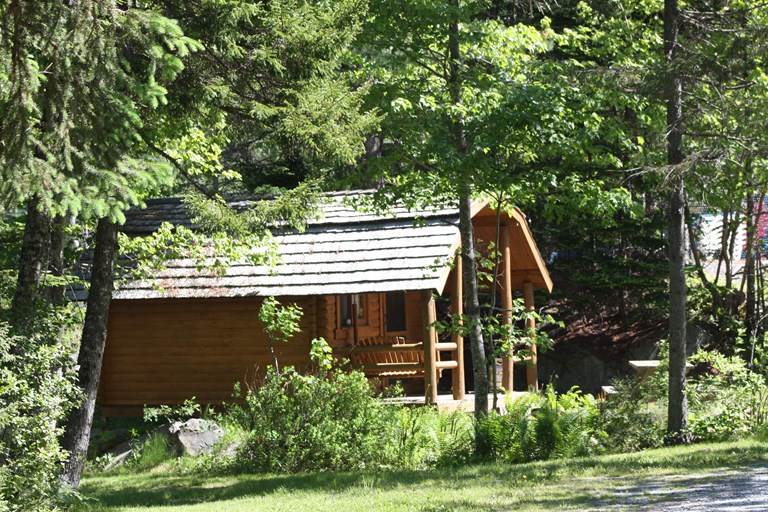 Halifax West KOA Reviews
Directions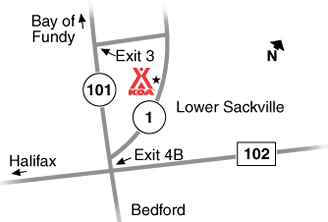 Exit 4B off 102: West 10 minutes on Hwy 101, Exit 3 to Sackville Drive, right 2 km.
Get Google Directions
Aug 19, 2019
Reserved +2 months ahead of time, and we get offered the worst site available!! NO ONE should park their trailer within 10 feet of the entire parks septic system collector tanks !!! Extremely disappointing, and obvious money grab at maximizing every square feet. Fail.
Aug 19, 2019
The Kampground is kept clean and lots of things for children to do.
Aug 19, 2019
Great park; great management. We always enjoy staying with the Idy family--great folks!
Aug 19, 2019
We love this KOA! Lots for the kids to do and we like the wooded sites. My only complaint is when we booked we asked to be close to the playground and we weren't in a site all that close.
Aug 19, 2019
Amazing staff and facilities.
Aug 19, 2019
Sites are very small, it's the worst one I ever stayed in .
Aug 18, 2019
Our RV site was perfect for our coach. Firepits were great. Staff very friendly. Bathrooms were clean. We'll definitely be back. We love Nova Scotia!
Aug 17, 2019
A great KOA! We had a one room Kabin with great features like a new shelf, a mini-fridge, new mattresses, pillows, dark curtains, a heater/fan & BBQ. Bathrooms, showers and laundry room were kept beautifully clean. Saltwater pool was lovely. Staff was very friendly, helpful and efficient. We highly recommend this KOA. Thanks to Joe and staff for a great stay.
Aug 17, 2019
nice site and clean surroundings. Pancake breakfast great and ice cream hut very welcomed.
Aug 17, 2019
Did not like the location we were given by the dumping station which generated increased traffic and bad smells. The septic tank alarm kept going off repeatedly. When we enquired about the alarm sounding on the second night we were told we could get up every time to silence it. Not practical and why should I have to do that all the time? Our stay was OK, nothing spectacular.
Aug 17, 2019
The cabins smelt old.
Aug 17, 2019
It was very nice and centrally located for sightseeing. The pancake house was delicious and great price. Lots activities for kids. We enjoyed our stay �
Aug 17, 2019
We were there from Mass and ON to visit Halifax, Peggy's Cove and also meet with friends. We did not have sewage however our RV handled the 4 days no problem. Easy enough to use disposal upon our departure. Staff very friendly and helpful and nice to see amusements for the children. We were parked behind the playground but by nightfall all was quiet.We really enjoyed our stay...First time at a KOA
Aug 17, 2019
Propreté du terrain et des toilettes
Aug 17, 2019
This is one of the cleanest KOAs we have stayed in. Very helpful, friendly staff. This spot made a good base for day trips.
Aug 17, 2019
The campground was really nice. Lots of tree's and huge sites with quite a bit of privacy. Our site was extremely secluded.
Aug 16, 2019
Needed to move sites due to the nature of my trailer. KOA went above and beyond to accommodate
Aug 16, 2019
The campground is long and skinny. We have a 65' 5th wheel and Freightliner truck and found the roadway challenging. The one-way loop road is narrow and winding with trees up to the edge of the road. The RV spots are narrow and sandwiched anywhere they would fit. The pool and laundry are near the entrance and there is NO PARKING available. Incoming RVs must block the road when they register.
Aug 16, 2019
Very well laid out campground even though things are a bit compact. Sites are integrated into the woods in many cases for a nice screening between sites. Lots of kids programs including movies every night. A pancake breakfast is offered for a nominal charge every morning. Very nice lake on property with available canoes and kyaks. This in my 6th KOA this summer and definitely rates in the top 2.
Aug 16, 2019
Very nice setting with lots of activities. Laundry and restrooms were excellent and clean. Very close to good roads and Halifax. Well managed.
Aug 15, 2019
Small crowded sites - very dusty - toilets not maintained - terrible WiFi - hardware falling off the bathroom door - electric wires draped through the trees and sites haphazardly -
Aug 14, 2019
Lots are way too tight, had my neighbours water, sewer and electric panel right in front of my door. It was located in the middle of the lot. Definitely the worst KOA we've been to ����
Aug 14, 2019
This was my favorite KOA yet. Lots of beautiful treed sites. Delicious pancake breakfasts. Really friendly staff.
Aug 13, 2019
Very tight roads, lots of dust, poor placement of dump station
Aug 13, 2019
We have stayed at 5 KOA this summer. This was our favorite. The staff is great. The cabin was great. The location was great. The grils were a lovely addition. Thank you so much for a wonderful stay.
Aug 13, 2019
All good , the expected great KOA standerd. Thanks
Aug 13, 2019
Awesome washrooms and showers. Great staff, friendly, curtious and accommodating. Wonderful time st your campground.
Aug 13, 2019
Check in area woefully small for amount of RV traffic. Check in slow. Drive near road has potholes and tough to get out. Put in "newer" section of park (section "A") that was next to septic field - never should have built sites in this area! Smell was terrible. Sewage system slow to drain. Advertised as 30 amp site - not so! At best 20 amp. Not nearly on par with other KOAs I have stayed
Aug 12, 2019
An ok campground to stay while doing day trips around the Halifax area and kind staff. But not a great layout and the a lot of sites like ours has a pretty continuous sewer smell which kinda ruins the evening cooking and camp fire. I'm sure it's not a concern to the owner as most people that pass through are likely only visiting the east coast once. A 3 out of 5 at the most!
Aug 12, 2019
Way to much dust as cars and RVs drive by. Speed limit is not enforced, even staff members in there small vehicles exceed the speed limit and throw up dust. Otherwise a nice location if a bit far from Halifax center.
Aug 12, 2019
Enjoyed every minute . Near a vegetables and fruit place that also have fresh meat. Easy access to Halifax.
Aug 12, 2019
Fantastic spot and the staff were especially nice. Clean and well taken care of. Will definitely go back.
Aug 12, 2019
Loved the ducks and lake. Pretty handy for looking around . The roads are a bit dusty but better than rain ....
Aug 10, 2019
Great stay - grandkids had a ball with the recumbant bikes, No bear setting off my truck alarm this year! :)
Aug 09, 2019
Trees need to be trimmed on the drive into the park. We have a big rig and we didn't find it very friendly.
Aug 08, 2019
washrooms / showers are clean and spacious, kids activities �
Aug 07, 2019
We had a great stay, it is especially great for families with young children and we loved the pancake breakfasts!
Aug 07, 2019
Bruyant à cause de l'autoroute. Bel endroit, propre. Terrains trop petits pour permettre des activités de camping (balles echelle, washers...) Terrains 3 services moins attrayants que les autres.

Halifax West KOA
Open May 1 - October 31
3070 Highway 1
Upper Sackville, NS B4E 3C9 Canada
Get Google Directions

© 2020 Kampgrounds of America, Inc.