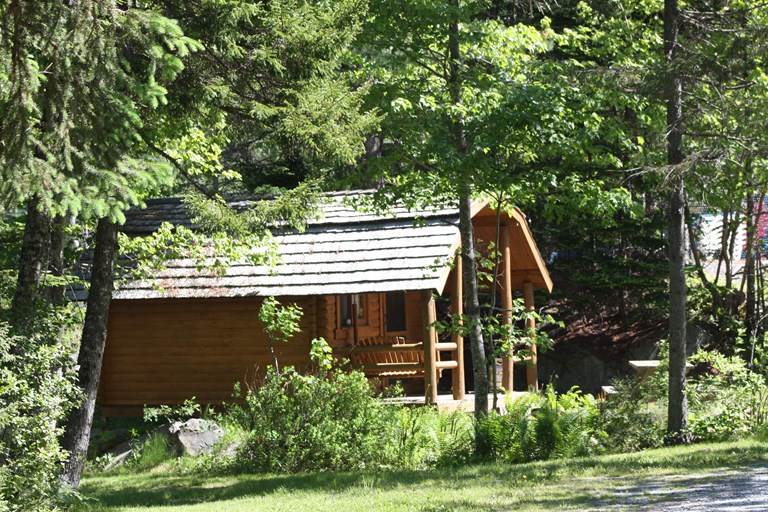 Halifax West KOA Reviews
Directions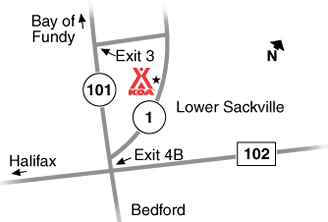 Exit 4B off 102: West 10 minutes on Hwy 101, Exit 3 to Sackville Drive, right 2 km.
Get Google Directions
Jul 02, 2020
great campground. Friendly owners. Both wooded and open sites. Something for everyone
Jul 01, 2020
Love this campground even tho we don't have kids it a great place!
Jul 01, 2020
We had a lovely time. Campground is well kept and the owners are very helpful and friendly.
Jul 01, 2020
Family Friendly quiet campground could use more lighting in dark areas from pool to playground and around the corner just passed the toilets and where the road divides, it would make walking after dark safer, fewer tumbles. Looking forward to returning after Covid which limited some activities. Yoga on the dock at dawn or in the evening in the field would be a plus. Swim kayak andlessons for kids
Jul 01, 2020
Only reason I didnt give it a 5 was because the ac was broke in the cottage.
Jul 01, 2020
Kabin was wonderful and everything was nice and clean. Good place to stay - will be back again.
Jul 01, 2020
Awesome time the owner was the nicest guy
Jul 01, 2020
Great price,friendly staff, nice place with lots for the kids to do. Dog friendly. I loved this place for my first time there and will be back again..
Jun 27, 2020
Very friendly and accommodating hosts. Dealt with Covid rules very well
Jun 25, 2020
always great service
Jun 25, 2020
Our stay at KOA was very pleasant and relaxing. the campground is very clean and quite well kept. We are looking forward to next time! Joe was very helpful answering questions we had - considering this was our first camping trip for many years-thank you Joe!
Jun 24, 2020
Per covid restrictions, the campground was suppose to be at 50% capacity and we were told this at the time of booking and again when we arrived. We had neighbours on both sides of us, both within 10 feet. Of 60+ sites, only 11 were vacant. Also, the site was not maintained. We were told we could have a fire despite the province wide fire ban but there was tall grass all around our fire pit.
Jun 24, 2020
Great stay! Beautiful campground and staff were very friendly and helpful. Would love to go back soon!
Jun 24, 2020
Really great location right on the peaceful Sackville River. Kids had tons of fun on the jumping pillow. The staff were very friendly and accomodating. Overall a great camp... we will be back!
Jun 24, 2020
Alot of dogs on the loose.our pyp 11 weeks old was scared when we went for walks.
Jun 24, 2020
Was a great experiences
Jun 24, 2020
It was our first camping outing with our own camper and we have already booked our next weekend! :). Our kids had a blast!!
Jun 20, 2020
Very relaxing
Jun 19, 2020
Lovely Campground, well maintained and clean, excellent location for exploring Halifax area, owner's are great people, very accommodating and make you feel genuinely welcome and at home.
Jun 19, 2020
Thank you so much for everything during our first camping trip of 2020!!
Jun 18, 2020
Amazing staff and very clean facilities. Well run with all the challenges due to the pandemic.
Jun 18, 2020
Very friendly staff. Were able to accommodate our group so we could all get camping sites together. We love this KOA!
Jun 18, 2020
Very nice camp ground, would definitely go again
Jun 15, 2020
We had a great time. Ended up renting a cabin because of the rain. There was no problem changing our reservation. Have told all my friends.
Jun 15, 2020
Very friendly and helpful,campground very clean.would recommend this place.
Jun 14, 2020
Very quiet due to pandemic and rain...but really liked the site, happy to be camping
Jun 10, 2020
It was a good stay even with what is going on at this time.
Jun 09, 2020
We love the KOA however the sit we had was a little too small to safely have a campfire as it was close to our truck and the truck beside us. F6 was tow spot. Staff are always warm and welcoming and they adhered to all the COViD protocol.
Jun 09, 2020
I liked the layout, our site was really nice. Super friendly staff and of because it's Nova Scotia the other guests were also very friendly.
Jun 08, 2020
It was great being able to camp again and the stay seemed to be very well prepared for the opening, given all the new restrictions.
Jun 08, 2020
The weather wasn't great but we made do. It was just great to get out camping. Nice place to stay,
Jun 08, 2020
It was great the pool and things were not open but we made the best of it.
Jun 08, 2020
Staff friendly. Facilities clean. Check in was very quick and efficient.

Halifax West KOA
Open May 1 - October 31
3070 Highway 1
Upper Sackville, NS B4E 3C9 Canada
Get Google Directions

© 2020 Kampgrounds of America, Inc.