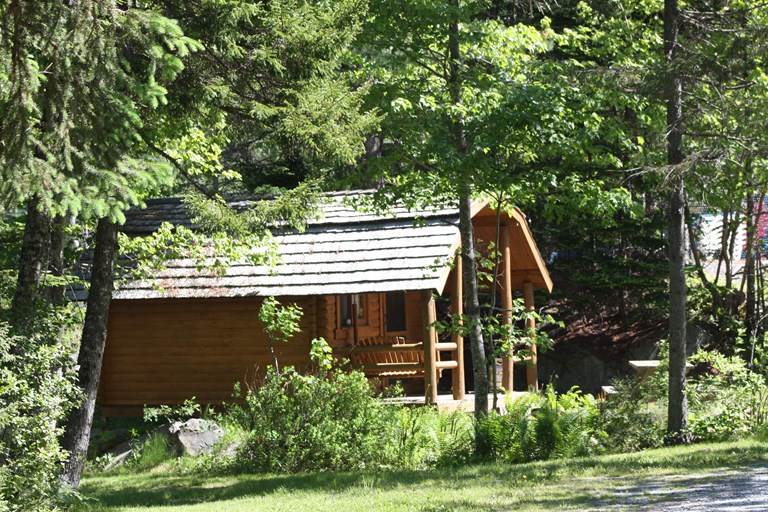 Halifax West KOA Reviews
Directions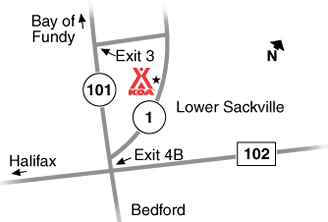 Exit 4B off 102: West 10 minutes on Hwy 101, Exit 3 to Sackville Drive, right 2 km.
Get Google Directions
Sep 20, 2020
I camp here every year. This year we couldn't even swim. I had to take my kids elsewhere to swim. They were devastated. No pancake House. Another disappointment. No one told us about that either. All around a terribly disappointing time this year.
Sep 20, 2020
It's a very nice campground people are friendly
Sep 18, 2020
small problem with the first site assigned they made another site available to us right away. Very good customer service
Sep 17, 2020
We stayed for 6 nights. It's was a great campground.
Sep 17, 2020
We enjoyed our stay very much. The only negative is the check out time is rushed and would be better if it was at 12:00 or 1:00. Any renovations or new sites could be a litter larger. We will definitely retuning and hope the other KOA in area are as nice a stay Halifax KOA
Sep 17, 2020
Beautiful park and lots of things for children
Sep 17, 2020
Great Staff. Very nice campground. Close to the city. I will definitely return.
Sep 13, 2020
Amazing relaxing as always. Thanks Joe & Koa staff!
Sep 10, 2020
We love KOA Halifax! Joe and all the staff are fantastic!
Sep 08, 2020
This was the worst stay I've experianced at KOA, due the the person at the camp site next to mine. I had to tell him multiple nights to respect the time and turn down his music. Had no respect for other campers what so ever.
Sep 08, 2020
Great Owners and a Great Place to stay!!
Sep 08, 2020
Great weekend. Friendly staff and clean all around. Great for the kids.
Sep 08, 2020
We had a great time. Can't wait to come back.
Sep 08, 2020
We loved it I had couple friends stay w us they love it too and we are likely w be back to next year!
Sep 08, 2020
Great stay, more 3 way lots would be a great improvement. Overall very satisfactory
Sep 08, 2020
As a family, we normally love to stay at KOA. However this stay was not the norm. Teenagers were permitted to roam around and cause some havoc. It was not enjoyable for my young son, to try to enjoy the bouncy pad when 30 teenagers wouldn't allow them to have fun. My thoughts from the past weekend. At halifax KOA.
Sep 07, 2020
The sites need to be bigger and more grassy lots,it's all gravel and not really kid friendly for them to play on.
Sep 02, 2020
We found the campground noisy due to its proximity to the highway. This could be heard everywhere in the campground. Some of the facilities were closed because of COVID restrictions so we had little experience to report on. Some of the water equipment needs upgrading.
Sep 01, 2020
Great time, even with the rain and Covid 19 restrictions
Aug 31, 2020
We had a wonderful time! Friendly staff, clean facilities and lots to do for the kids! This was our first trip to KOA and we will definitely be back!
Aug 31, 2020
Always a good time at Halifax West KOA. The staff is friendly and great to deal with. The facilities are well kept and clean. We love paddling down the river and enjoying nature.
Aug 29, 2020
Cannot say enough about the owners and staff. We were moving to NS and not only did we quarantine for 14 days there (where we had a remote site and they even picked up our garbage and offered to get us anything we needed at the store) we stayed while waiting for our home purchase to close. We were there for 7 weeks. Clean facility, the pool was clean and well maintained. Great place
Aug 29, 2020
We got just what we wanted from our short stay. We were lucky with the total lack of bugs, and were able to see our grand kids enjoy the playground
Aug 26, 2020
Beautiful park. Great amenities
Aug 26, 2020
It was AMAZING the staff is the BEST hands down 10000% recommened it to everyone. Thank you so much for such an amazing honeymoon
Aug 26, 2020
Great! All good.
Aug 26, 2020
Very friendly campground with lots to do! Our kids had a blast and so did the adults!
Aug 26, 2020
Campground and staff very helpful. Property well tended to.
Sep 11, 2020
Love KOA great staff and very clean
- Sandra Larade on Google
Sep 10, 2020
Took us in well after office closed on a Saturday evening on labour day weekend. Was nice all weekend
- Natalie Yeadon on Google
Sep 03, 2020
We come here every year and it's always amazing. I've never had a bad experience here.
- Layla El-Azzi on Google

Halifax West KOA
Open May 1 - October 31
3070 Highway 1
Upper Sackville, NS B4E 3C9 Canada
Get Google Directions

© 2020 Kampgrounds of America, Inc.