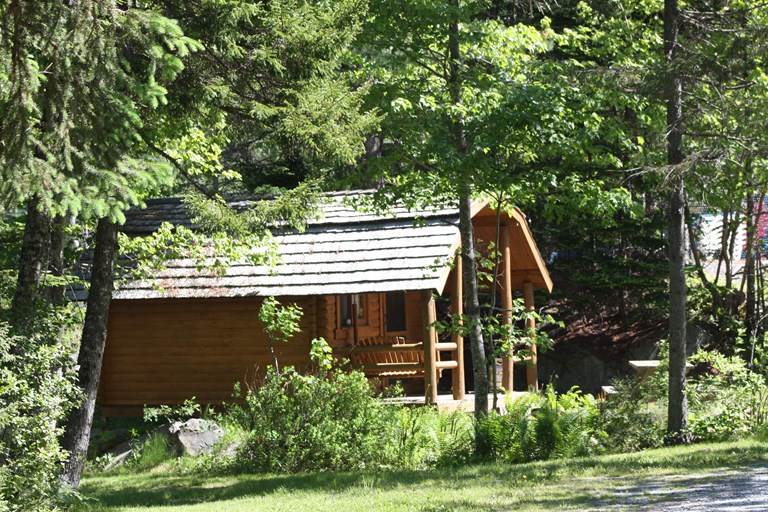 Halifax West KOA Reviews
Directions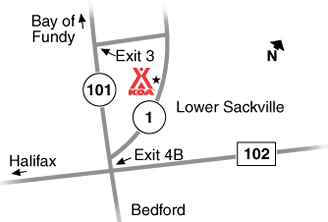 Exit 4B off 102: West 10 minutes on Hwy 101, Exit 3 to Sackville Drive, right 2 km.
Get Google Directions
Jul 04, 2020
We love it there! Been going for years. Owners are awesome! Joe is a wonderful man
Jul 04, 2020
We had a wonderful stay! I rented a Kamping Kabin for myself and my two children, it was perfect. Such a family friendly place, we will absolutely be back.
Jul 04, 2020
The boats, pool and other things were well managed. The reduced bathrooms were a problem. Staff indicated that somehow reducing the bathrooms by a half was for our own protection, however, this created lineups and wait times and if anyone contracts anything from their stay it will be a direct result of sharing bathrooms that were in constant use for a full weekend. It was not for our protection.
Jul 04, 2020
Had a great family getaway and were coming back next weekend. The staff was so friendly and accommodating. We really enjoyed this KOA!
Jul 04, 2020
Had a fabulous time! Grandchildren loved it �ϋ� The staff were so friendly and very accommodating Can't wait to go again!
Jul 01, 2020
Only reason I didnt give it a 5 was because the ac was broke in the cottage.
Jul 01, 2020
Kabin was wonderful and everything was nice and clean. Good place to stay - will be back again.
Jul 01, 2020
Awesome time the owner was the nicest guy
Jul 01, 2020
Great price,friendly staff, nice place with lots for the kids to do. Dog friendly. I loved this place for my first time there and will be back again..
Jun 15, 2020
We had a great time. Ended up renting a cabin because of the rain. There was no problem changing our reservation. Have told all my friends.
Oct 23, 2019
I really enjoy Halifax West KOA. It's close to home, the staff is friendly and facilities are clean. We're looking forward to next year
Oct 12, 2019
This was my 6th visit... Many more to come... Excellent staff. Rented three cabins this year everyone had a great time!!!!
Oct 07, 2019
As always, was a great time! Kids had a blast as well as the adults. Extremely awesome and friendly staff. Love this place and definitely will be back again next season.
Oct 07, 2019
We stayed in the deluxe cabin. Very good and comfortable accommodations for "glampers". Lots of fun!
Oct 07, 2019
Just a father and son camping weekend. The RV rental was well equipped
Sep 25, 2019
Awesome, just like last time!
Sep 17, 2019
I enjoy KOA but I find the RV rental that we had dirty and in need of a major cleaning inside and out.
Sep 17, 2019
It was an awesome weekend Joe is a great host always wanting to know how things are always a pleasure to be here
Sep 17, 2019
Stay was great & the kids had fun although the cabin itself was dirty upon arrival (some garbage down the side of the fridge, floors unswept, bbq dirty, cabin had a yucky smell).
Aug 28, 2019
Great place. Very friendly staff.
Aug 22, 2019
We loved this campground! Very small and friendly- anything we asked for was dealt with promptly. Our Cabin was fully stocked and right across from the playground- the kids loved the craft and the movie every night.....the hosts and staff were so helpful! Our site was super shaded and with a huge deck. Will definitely be back!!
Aug 17, 2019
A great KOA! We had a one room Kabin with great features like a new shelf, a mini-fridge, new mattresses, pillows, dark curtains, a heater/fan & BBQ. Bathrooms, showers and laundry room were kept beautifully clean. Saltwater pool was lovely. Staff was very friendly, helpful and efficient. We highly recommend this KOA. Thanks to Joe and staff for a great stay.
Aug 17, 2019
The cabins smelt old.
Aug 13, 2019
We have stayed at 5 KOA this summer. This was our favorite. The staff is great. The cabin was great. The location was great. The grils were a lovely addition. Thank you so much for a wonderful stay.
Aug 08, 2019
washrooms / showers are clean and spacious, kids activities �
Aug 07, 2019
We had a great stay, it is especially great for families with young children and we loved the pancake breakfasts!
Aug 06, 2019
owner and staff are amazing, campground clean. screen doors to cabins could use attention as they have holes in them but that was very minor.
Aug 03, 2019
Nice park, good amenities around, fairly easy to go to the city. Maybe a little air conditioning machine could be added in the cabin. Otherwise we liked the place.
Jul 24, 2019
Stay was nice for the first part, only thing I would suggest that the site either have a designated Marijuana space or have a No Smoking of Marijuana on the site. The people next to our cabin smoked it constantly. We have three children and this is something they and other children should not be exposed to.
Jul 24, 2019
Such a nice, kid friendly Campground. Clean and very friendly staff.
Jul 24, 2019
This is the first bad experience with a KOA camping cabin, after many years of staying in them. It appeared the cabin had not been cleaned in a while.The floor was dirty with mud and chips everywhere, someone's socks were in the bed and the trash can was dirty with no trash bag. I mopped the floor myself before we could even go inside. We were very disappointed.
Jul 17, 2019
really nice campground and very well run. pool was clean and alot of things for my kids to do. happy with my cabin I stayed in for 2 nights
Jul 16, 2019
Cabins have not been cleaned to an appropriate standard
Jul 15, 2019
The staff was lovely and helpful. The campground was beautiful and there was a ton of stuff to do. We rented the trailer and it was amazing! I would definitely stay here again.
Jul 07, 2019
Look forward to coming back to koa Halifax west every time as a matter of fact when we were there we booked our next return . Its certainly not the biggest campground but it sure is the most welcoming always eager to meet your individual needs . They always make you feel welcome
Jul 03, 2019
Friendly staff, nice park. Location is further out from Halifax then we ideally would have liked but Would stay again
Jun 23, 2019
We were so happy there was a heater as it was a cold night for June. Not sure if the cabin was cleaned before us as the last group left the key in the cabin and they had to empty the garbage before we went in. They apologized for their unprofessionalism. The room seemed clean enough. Was happy to be near the washroom.
May 28, 2019
Understand they have only been open a few but you would think maintenance would be done before they opened. I understand when you order things you wait. That being said the bathroom by the playground needs work. The tiles have fallen off the bottom of the vanity and there is a hole in the wall that can be fixed with a piece of drywall and some crack fill. Our cabin had issues too that will be f
May 21, 2019
As usual Joe and Christine were great hosts we have been going to Halifax West for years but I don't think we would not have if not for them they keep the family atmosphere going year after year that's why we continue to frequent the kampgrounds
May 13, 2019
Although it was a cold wet weekend, it was a great little getaway. Campground was wonderful, clean and a great way to spend some down time. Can't wait to go back!
Oct 25, 2018
This was our 4th visit... Camping at it's finest! Rented a cabin for myself and 3 children and one for my oldest daughter and her family. We had a great time, never left the campground... Everyone had a great time. Will be back again in May.
Oct 18, 2018
Always a friendly place. Awesome cabins right on the Sackville river. Joe knows how to take care of his guests

Halifax West KOA
Open May 1 - October 31
3070 Highway 1
Upper Sackville, NS B4E 3C9 Canada
Get Google Directions

© 2020 Kampgrounds of America, Inc.