Local Area Attractions Near Hagerstown / Antietam Battlefield KOA Holiday
Ten-mile Rail Trail along the C & O Canal, Farmers Market, Whitetail Resort for year round fun, Museum of Fine Arts, Antietam Battlefield, Hager House, Hagerstown Roundhouse, Miller House and Gardens, City Park, Hagerstown Ice & Sports Complex, Home of the Hagerstown Suns.
For more information see http://www.marylandmemories.org .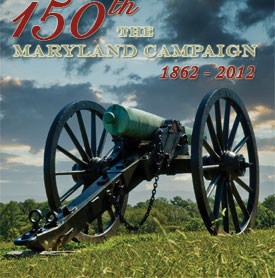 Antietam Battlefield 12 miles from us, worth the visit!
One of America's best-preserved battlefields, Antietam was the site of the bloodiest one-day battle in United State's history. September 17, 1862, more than 23,000 men were killed, wounded, captured or missing in General Robert E.Lee's first invasion of the North. The driving tour highlights historic Dunker Church, Bloody Lane, Burnside Bridge, more than 350 monuments, tablets and markers, and 41 cannons. Also located on the grounds is the National Cemetery, the final resting place for 4776 Union soldiers (1,836 unknown) who lost their lives at South Mountain, Antietam, Monocacy and other battles in the area.

Knob Hall Winery
Just a few miles from our KOA is Washington County's first winery! Join us for a tasting Mondays, Thursdays, Fridays, Saturdays from 11- 6 and Sundays from 12- 6, or attend one of our many events held throughout the year. Wine tastings and tours are only a part of the experience at Knob Hall. Come be a part of the history of this estate: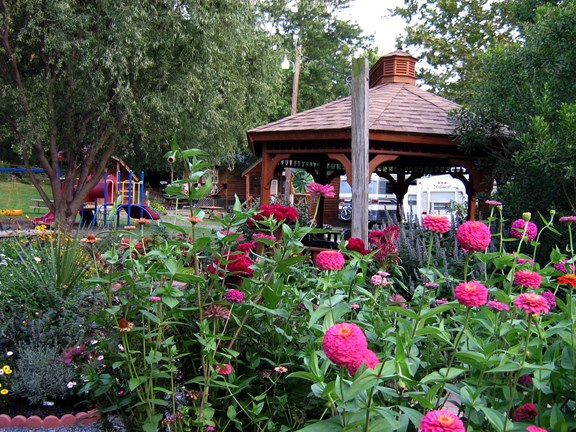 Beautiful landscaping:
Stroll our gardens and see the many species we have collected over the years. Enjoy a peaceful time sitting in the garden gazebo. Your welcome to pick a tomato or fresh herbs for your dinner.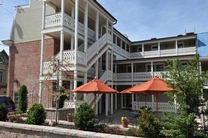 Boonsboro, MD home of author Nora Roberts
Nestled at the foot of South Mountain, between Hagerstown and Frederick, lies a rural town at the crossroads of regional heritage tourism. Founded in 1792 by George and William Boone, cousins of Daniel Boone, Boonsboro forms a gateway to relevant colonial and Civil War heritage sites including Washington Monument State Park, South Mountain, and Antietam National Battlefield. The C&O Canal Towpath and Harpers Ferry Historical Park are only minutes away, and the proximity to the Appalachian Trail makes Boonsboro a welcome respite for hikers.
Boonsboro offers visitors an array of local attractions: a charming town museum featuring historical artifacts, a restored 1902 trolley station, a state of the art library situated amidst the newly expanded Shafer Park, and the Inn BoonsBoro - a beautifully restored historic bed-and-breakfast located on the square, owned by New York Times Bestselling author Nora Roberts. Enjoy lunch at her sons new restaurant Dan's Restaurant and Tap House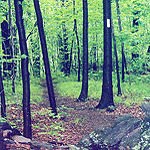 Appalachian Trail
The Appalachian Trail is a 2,181-mile long public footpath. Conceived in 1921 and completed in 1937, private citizens built the trail and thousands volunteer each year to help maintain it. From Maine's Mount Katahdin to Georgia's Springer Mountain, it traverses the wild, scenic, wooded, pastoral and culturally resonant lands of 14 states in the eastern U.S.
Crystal Grottoes Caverns
The Caverns features many pure white-colored stalactites and stalagmites; natural sculptures and other formations can be seen from illuminated walkways, including 'Old Father Time,' and 'The King on His Throne'. Guided tours explain the history, formations, and geological aspects of the caverns. Located at 19821 Shepherdstown Pike in Boonsboro. Open daily 9 AM to 6 PM April through October, and weekends 11 AM to 4 PM November through March. Please click here for additional information.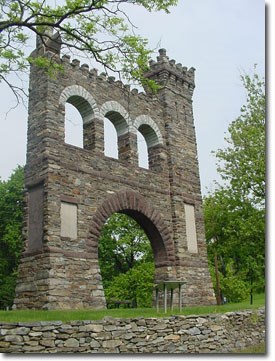 War Correspondents Arch Museum
Gathland State Park was once the mountain home of George Alfred Townsend, a Civil War journalist. It is the site of a unique collection of buildings and structures that he designed and constructed, some of which have been restored. A large, stone monument dedicated to war correspondents is an outstanding attraction. The Appalachian Trail traverses the park and passes the monument base. Maryland has 41 miles of the interstate hiking trail. This park only lies one mile east of Maryland 67, just south of Boonsboro on Gapland Road. There are various trails that are suitable for hiking, all leading to beautiful picnic grounds. There are ongoing Civil War re-enactments throughout the summer. The annual "Living History" weekend annually occurs the first weekend after Labor Day and portrays various aspects of the soldiers' life including infantry, cavalry, and artillery demonstrations.

Washington D.C.
Just an easy day trip we have lots of information for you here at our main desk. Washington DC, also referred to as the District of Columbia, Washington, the District, or DC, is unique among American cities because it was established by the Constitution of the United States to serve as the nation's capital.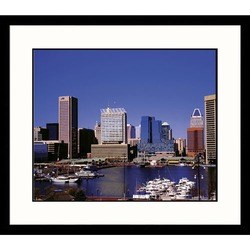 Baltimore and the Inner Harbor
Baltimore's Inner Harbor is one of the most photographed and visited areas of the city. It has been one of the major seaports in the United States since the 1700s and started blossoming into the cultural center of Baltimore in the 1970s.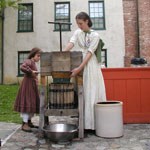 Harpers Ferry National Battlefield
Harpers Ferry National Historical ParkA visit to this quaint, historic community, at the confluence of the Potomac and Shenandoah Rivers, is like stepping into the past. Stroll the picturesque streets, visit exhibits and museums, or hike our trails and battlefields. There's a wide variety of experiences for visitors of all ages, so come and discover Harpers Ferry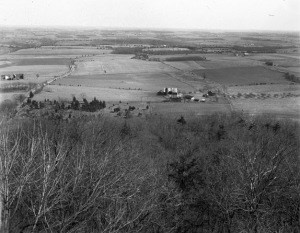 Gettysburg National Park
The Battle of Gettysburg changed the direction of the war and the morale of the nation. After a long string of victories by the Confederacy, the war moved north as troops sought supplies and looked to secure key victories with Southern occupation in Union territory.The American Civil War raged on for nearly two more years, but the Confederacy never recovered from the loss at Gettysburg. Turn The Page Bookstore Cafe
The famous author Nora Roberts has book signings here 4 times a year. Her husband Bruce, owns the book store
18 N. Main St.
Boonsboro,, MD 21713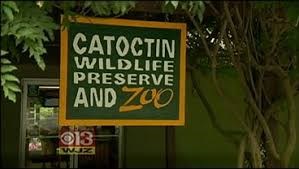 Catoctin Wildlife Preserve
Fun programs, lively adventure with lots of opportunities to learn about and touch selected animals. 
March 10am-4pm
April  10am-5pm
May  9am-5pm
June thru August  9am-6pm
September 10am-5pm
October 10am-5pm
November  Closed for the season
13019 Catoctin Furnace Rd.
Thurmont, MD 21788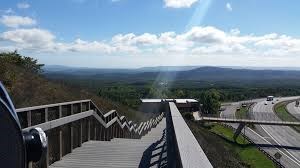 Sideling Hill
Sidling Hill is a long, steep, narrow mountain Ridge-and-Valley physiographic province of the Appalachian Mountains located in Washington County.  Amazing geological history and very easy to access!
Beautiful views! The Welcome Center has a lot of information and a walkway for close up viewing. 
I-68 Mile Marker 74
Hancock, MD 21750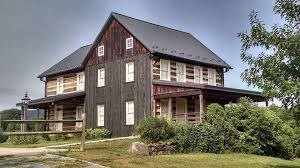 Conococheague Institute
"Exploring the clash and intergration of cultures on Conococheague frontier"  Conococheague Institute is located in Mercersburg, PA approximately 12 miles from the Hagerstown KOA. 
May 19, 2018 Swine, Wine, and Roses - Roses, Wine, Craft Beer and 1820's farm life depictions.
2nd weekend in September is Powwow & Heritage Event
For more events and info visit www.cimlg.org
12995 Bain Rd
Mercersburg, PA 17236