Local Area Attractions Near Gaylord KOA Holiday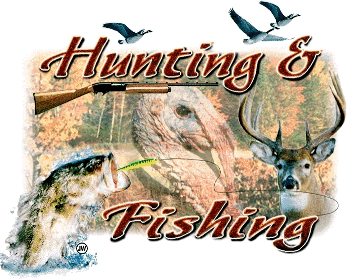 Hunting
Otsego County is home to a wide variety of wildlife, and hunters often pursue deer, bear, turkeys and numerous small game species. Licenses, as well as specific information on season dates, limits and rules are available from the Dept. of Natural Resources at its district office at 1732 M-32 West in Gaylord; 732-3541, and at numerous retailers where hunting and fishing licenses are sold.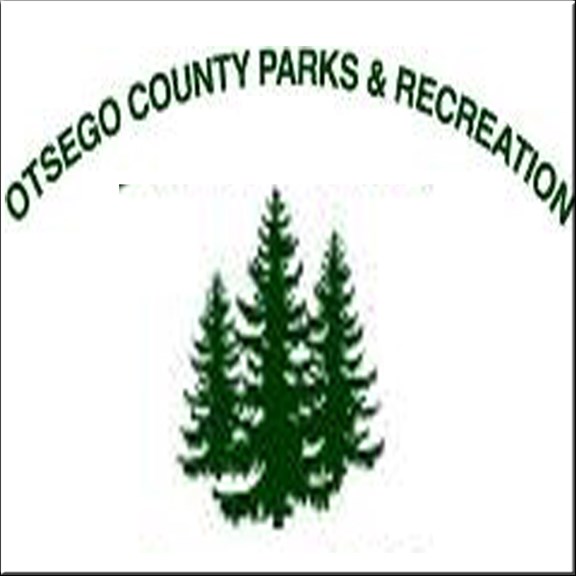 Recreational Facilities
Otsego County Sportsplex - Located at 1250 Gornick Avenue off South Wisconsin Avenue, 731-3546. The building is generally open all week, 6 a.m. to 9 p.m., Monday through Thursday. 7 a.m. to 6 p.m., Friday and Saturday. 9 a.m. to 9 p.m. on Sunday.
During daylight hours, the facility's Energy Outlet Park and outdoor fitness and playground area are open.
Ramp park on Wisconsin Avenue - features ramps for inline skaters, skateboarders and BMX bikes; picnic tables, too.
Wah Wah Soo County Park, on the northeast side of Otsego Lake, off Old 27 South - grills and picnicking with a buoyed swim area.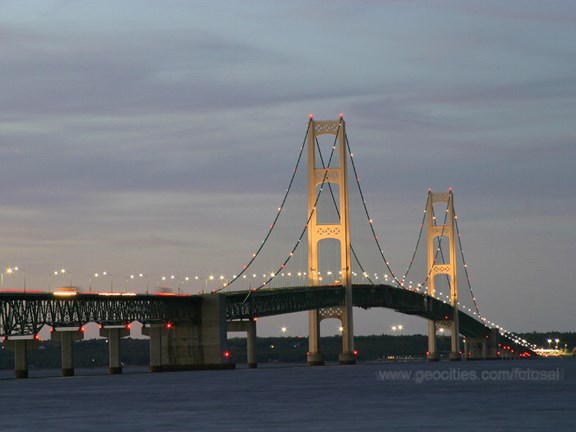 Mackinac Bridge
We are located less than an hour from the impressive bridge connecting the upper and lower peninsulas. The bridge stretches 5 miles and provides a scenic drive to the upper peninsula.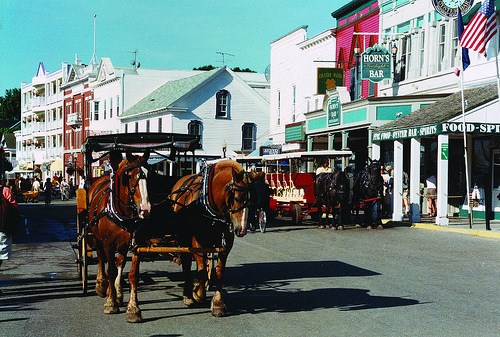 Mackinaw Island
Spend the day on Mackinaw Island and enrich yourself and your family with history. You'll find it all; from Military to Commerce to the Who's Who of days gone by. Take a carriage ride around the Island or a bicycle tour. They also make some pretty good fudge on the Island too!

Great Lakes Shipwreck Museum
Check out the place where Shipwreck Legends come to life! This is a "must see" on your list of things to do while in Northern Michigan. Take a wonderful look into the past with video theatre scenic overlooks and more! See the Edmund Fitzgerald exhibit with the bell that was recovered and on display in remembrance of the crew that was lost. For more information log onto their website or call 888-492-3747.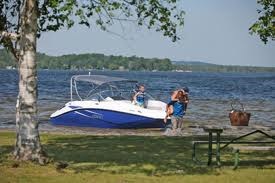 Water Sports
Located only a short distance from the shops and streets of downtown Gaylord is Otsego Lake. The county's largest and most popular lake, it's enjoyed by visitors and local residents alike. Nearly five miles in length and about one mile across at its widest point, Otsego Lake has the added attractions of a concrete boat ramp for day use at the Otsego Lake County Park and two major shoreline campground parks: Otsego Lake State Park; 732-5485, and Otsego Lake County Park; 731-6448.
Otsego County's beaches are perfect locations to beat the heat. With literally miles of public waters for swimmers and boaters to cool off in, Otsego County can keep the fun going as the temperatures rise.
Wah-Wah-Soo - off Old 27 South on Otsego Lake is only 1/2 mile from the campground and a great place to spend your day!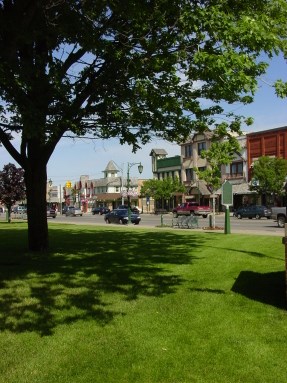 Alpine Village
Enjoy the Alpine Village motif of Gaylord , sister city to Pontresina, Switzerland. Gaylord is located in Otsego County where there are numerous restaurants and unique shops in this quaint city. Gaylord has many events through the year, including the annual Alpenfest held in July. There is a lot to see and do in Otsego County.
Mushroom Picking
In May, the morel mushroom brings flocks of tourists to Northern Michigan forests each year. Black morels appear in early May, and are followed by the rarer white morels in mid- to late May. Morels grow best in warm, wet conditions.
They may be found near stumps of dead elms, oak trees, beech-maple forests and old orchards. Mushroom hunters are advised to learn the characteristics of true (nonpoisonous) and false (poisonous) morels. Pickers are reminded to respect private property. Any questions can be directed to the Dept. of Natural Resources at 732-3541.

Golf
The Gaylord Golf Mecca marked its 20th year in 2007, and the greens of 22 courses continue to beckon golfers of all playing levels to their links.
Boasting 22 championship courses, four resort destinations and numerous awards from golf magazines and organizations, the Gaylord Golf Mecca provides plenty of great quality golf to match every style of play. For further details, call the Gaylord Information Center at 732-4000.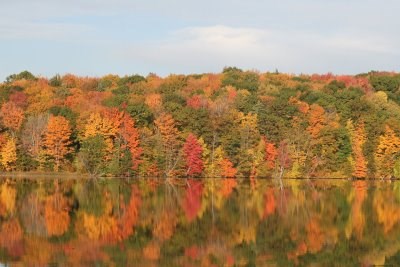 Fall Color Tour
The rolling countryside of Otsego County is ablaze with color during Mother Nature's autumn color extravaganza. The area usually hits its peak of color in early to mid-October. Hikers, motorists, horseback riders and mountain bikers travel along many picturesque scenic pathways in the area. The Gaylord Information Center at 125 S. Otsego Ave., Gaylord; 732-4000, can provide various maps and directions for many popular routes.  The fall color tour is a must-see when visiting Gaylord in the fall!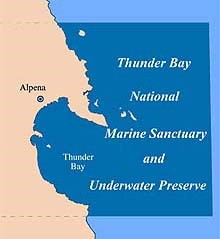 Thunder Bay National Marine Sanctuary and Underwater Preserve
Share in the exploration and discovery of Thunder Bay's historic shipwrecks. The Thunder Bay National Marine Sanctuary contains hundreds of shipwrecks. This is something that would interest the whole family!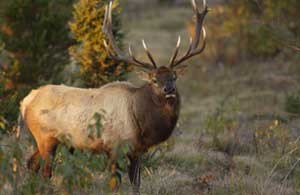 Elk Viewing
Elk viewing is a popular pastime in Gaylord!  Gaylord's City Elk Park The city of Gaylord maintains an elk herd and provides viewing areas for the public to stop and watch the impressive herd. Under the city's care the roughly 70 elk can be viewed from near the Elk's Lodge off Grandview at Elk View Park. The herd is contained on 108 acres. City staff feed the animals corn, hay and sugar beets, plus vitamins. The herd started with three elk 14 years ago, when a local nature center closed. Currently, a few of the bulls weigh well over 800 pounds and stand roughly 6' tall. The bulls will don their massive horns during the fall and winter, dropping them in the spring.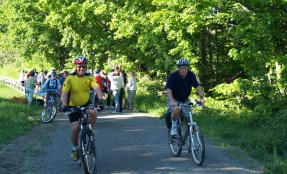 Biking
Bicycling enthusiasts - novices or veterans - can experience Northern Michigan along one of the many trails suited for mountain biking in Otsego County. Come and check out all of the trails at: http://www.gaylordmichigan.net/biking-94/
You will want to check out the new Iron Belle Trail!  Located only one mile from the campground, you can hike or bike all the way to Mackinaw City if you desire!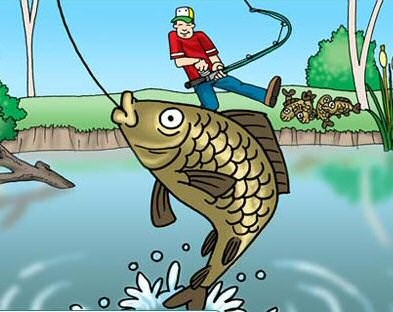 Fishing
Catch the fun of fishing in one of our 90 plus small lakes and rivers. While here take some time to grab a tackle box and drop a line. The DNR website has all of the information you will need for licensing, etc.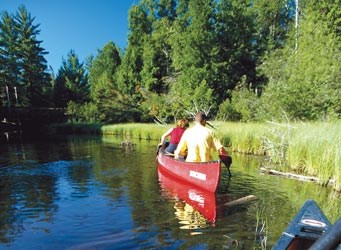 Canoeing & Rafting
Enjoy a day of canoeing, rafting or tubing at one of the great outfitters in the area! Great for groups and families!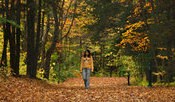 Hiking
Trails abound in Otsego County affording hikers and backpackers of every skill and age level an opportunity to see, hear, smell, touch and even taste nature in all its beauty. The area is lush with pathways for hiking enthusiasts, and all are free to use with no trail passes required. Several marked trails exist in the state forest areas of the county as well as within the city limits.
Check out the new Iron Belle Trail!  Located only a mile from the campground, you can hike or bike and it will take you all the way to Mackinaw City if you desire!  Beautiful scenery!
Aspen Park includes 1.8 miles of paved trails in mostly wooded and some open areas; a beaver pond rests along the trail, as well as elk and deer viewing in the elk park.

Off-Road & All Terrain Vehicle Trails
Otsego County and the surrounding area hold several off-road (ORV) and all-terrain (ATV) vehicle trails are open to licensed operators.
For specific maps and licensing requirements, contact the DNR at 1732 M-32 West in Gaylord; call 732-3541; or visit www.mi.gov/dnr .
Please note:  ORV's and ATV's are not to be ridden in and out of the park.  You may trailer your vehicles.  We have a storage area where you may keep them.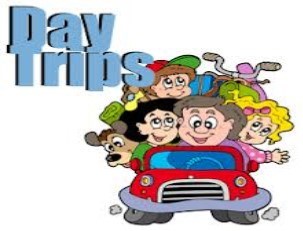 One Tank Trips
There is so much to see and do in northern Michigan!  You may want to take one of these day trips in the area!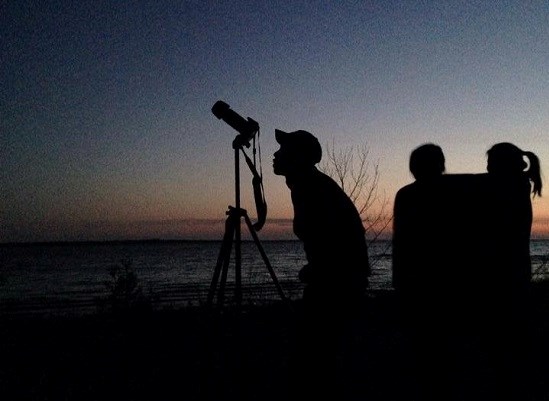 Headlands International Dark Sky Park - Mackinaw City
The Headlands became an International Dark Sky Park in May of 2011, one of the first 10 in the entire world! What it means: The sky over the 600 acre Headlands park will be protected from the effects of light pollution, forever! Stargazers, astronomers, photographers and dark-sky enthusiasts visit the park knowing that they will have an undiluted night sky of the celestial wonders above. There are 2.5 miles of shoreline along this park, where visitors gather year round for programming and for independent stargazing. Headlands is located 2 miles west of downtown Mackinaw City; it is open every day, 24 hours a day, at no charge. Programs are held monthly and are also free.
15675 Headlands Road
Mackinaw City, MI 49701