We're Sorry!
Internet reservations are currently not available for this KOA: Gaylord KOA Holiday
Gaylord KOA Holiday Recreation
Ice Cream Socials ($)
I scream, you scream, we all scream for ice cream! Join us for an old fashioned ice cream social and meet all your fellow campers. Dive into a delicious bowl of ice cream with all your favorite toppings! Available on select weekends during peak season. ($)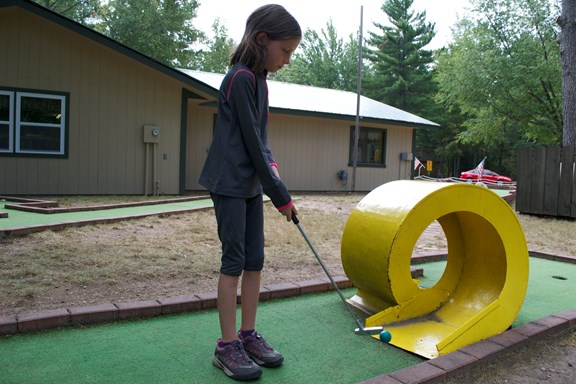 Miniature Golf ($)
There are certain truths we must all accept in our lives. One is that we will most likely never drive a golf ball as far as Tiger Woods or Phil Mickelson. For this reason and so many others, we have installed our very own miniature golf course. Stay out of the spotlight in our fun filled course and play with the entire family!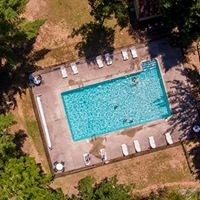 Swimming Pool
There are certain months of the year when the weather gets too hot, the humidity soars too high and certain months when playing outside requires a cooling off period. For those days we have our fantastic swimming pool where all our registered guests can splash their hearts out from Memorial Day through Labor Day.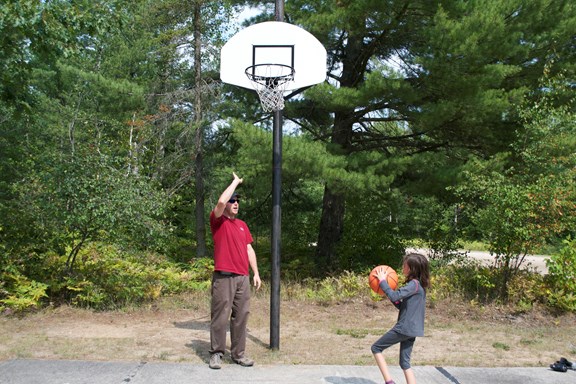 Basketball
It could happen at anytime. With our beloved Detroit Pistons battling to stay on top of the NBA standings, injuries can strike from out of nowhere. This is one of the purposes of our basketball court. Should there be a time when our team needs your help, practice makes perfect. Hone your skills at the Gaylord KOA.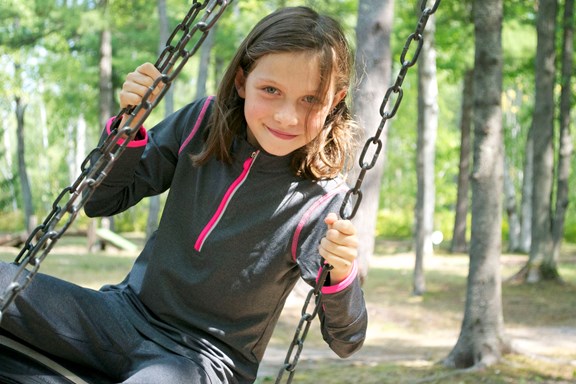 Playground
As a child your imagination is unlimited and your creativity has no boundaries. To help you through the many amazing adventures you'll invent as a child, we present our playground. Hop across tires, find unique entrances, hang out on our spider web and well, just have fun!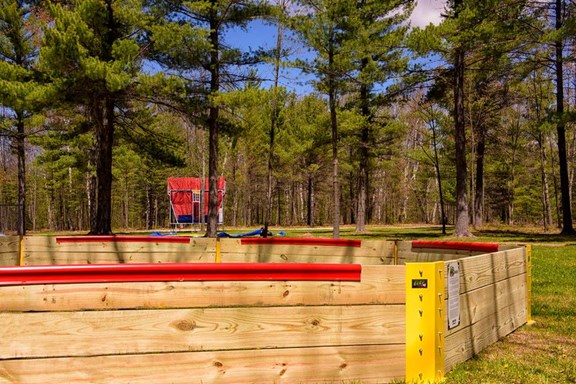 GaGa Ball
Have you ever played GaGa Ball?  It is an exciting version of dodge ball played in a hexagon!  It is a big hit!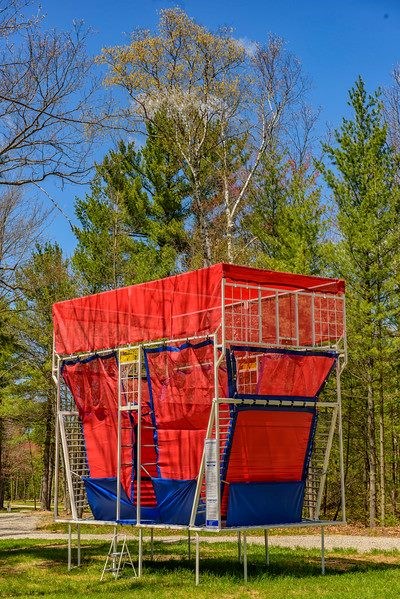 Trampoline Jump Shot (Wristband required $)
So much action on the Trampoline Jump Shot!  Get a friend and have a great game!
(Wristband purchase required)
Mining Sluice ($)
Wouldn't you like to mine for gems and fossils?  You can at our campground!  Beautiful gems like amethyst and crystals!  Fossils such as shark teeth and arrowheads!   Give it a try when you come to camp with us!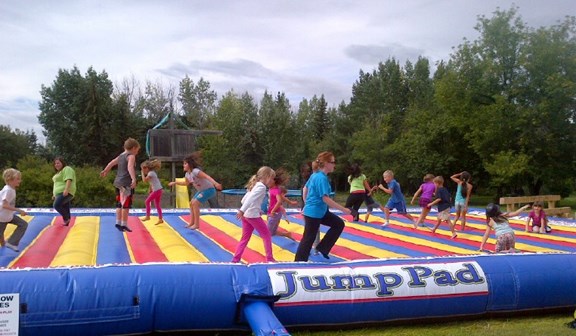 Jump Pad (Wristband required $)
Have fun jumping around on the Jump Pad!
Local Area Recreation