Freeport / Durham KOA Holiday Campground Blog
8/6/2021
Who's ready for Halloween Weekend? Trick or treating, Haunted Hayride, and some punch. Come down to the office to get an event schedule and a story that explains what will happen this weekend.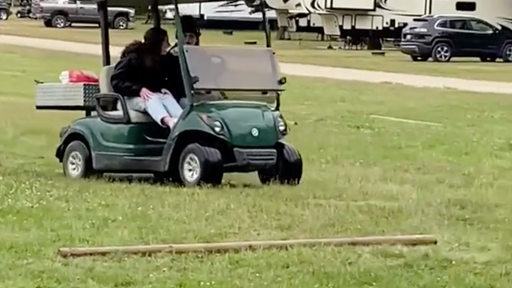 7/6/2021
This Fourth of July weekend we ended up creating an obstacle course where the driver is blindfolded and the passenger has to give directions to complete the challenge. Prizes are given to top three teams. We had two of our workers be a test subject and luckily the campers did a lot better. 
6/29/2021
June 25th to 27th was opening weekend for our new addition: Big Skye Mining. Kids and adults loved mining for fossils, gems, and even shark teeth. Come to the office to buy the bag or bucket and then go to the water system to mine through dirt.  A fun unique experience guaranteed to create smiles... 4/22/2019
The dog park is 10,500 square feet in size! We are sure our four-legged guests will enjoy the space.
4/22/2019
Our newest accommodation is the Glamping Tent. The tent sleeps 6, has a full kitchen with bathroom and shower, and a wonderful covered deck and patio. Comes with all cookware, Keurig coffee maker and coffee, gas grill, linens and towels. Come check it out! No pets allowed.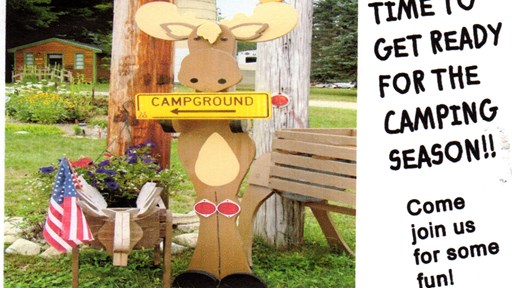 4/22/2019
Make your reservation online or give us a call and we can make the reservation for you, especially if you need more then 1 site or want to camp next to your family members or friends. We are here to answer your questions. We do have a few Seasonal sites left for 2019.We also have great deals for...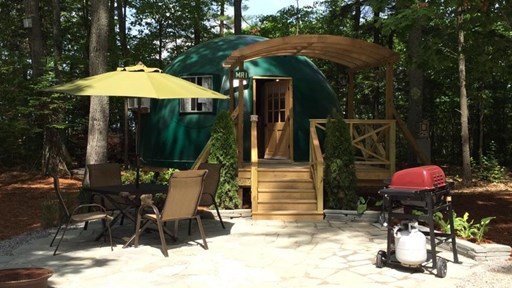 4/22/2019
The NEW unique cabins are open and available for reservations! Each unit has a different theme. Cabins are 20 foot diameter domes, sleep 5, 1/2 bath or full bath, full kitchen (no oven), stocked with pots, pans, silverware, etc.) and coffee maker with a selection of coffee, TV with DVD, AC and heat,...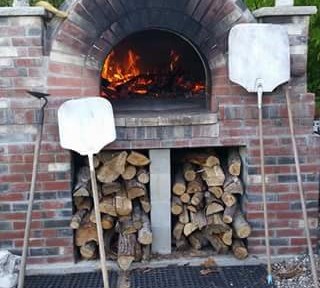 4/22/2019
Pizza made to order every Friday night and delivered to your site. Mother's Day Weekend, Memorial Day Weekend, June 21 through Labor Day Weekend, and Columbus Day weekend. 4/22/2019
Live Music with some great bands on all Holiday and some Themed Weekends! Check out our Themed Weekend Schedule for the season.