Local Area Attractions Near Fort Collins / Lakeside KOA
Don't miss Fort Collins if you are visiting the great state of Colorado! There are lots of fun things for the entire family to do within 1 hour of Fort Collins Lakeside KOA including: Fort Collins Old Town, Poudre Canyon, Estes Park, Denver, Laramie & Cheyenne.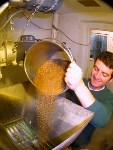 Breweries
Don't miss Fort Collins if you are a beer aficionado. Check out the following:
1. Anheuser-Busch Tour Center
2. Black Bottle Brewery
3. CB & Potts Restaurant & Brewery
4. CooperSmith's Pub & Brewing and Billiards
5.. Equinox Brewing
6. Fort Collins Brewery & Modern Tavern
7. Freedom's Edge Brewing Company
8. Horse & Dragon Brewing Company
9. New Belgium Brewing Company, Inc.
10. Odell Brewing Company
11. Pateros Creed Brewing Co.
12. Zwei Brewing
Cache la Poudre River Canyon
Take 14 West into the mountains off of Highway 287. The Poudre Canyon is a narrow verdant canyon, approximately 40 mi (64 km) long, on the upper Cache la Poudre River (called the "Poudre" for short, which locals pronounce as "Pooder") in Larimer County, Colorado. The canyon is a glacier-formed valley through the foothills of the Front Range of the Rocky Mountains northwest of Fort Collins. The Poudre is Colorado's only nationally designated "wild and scenic" river. Highway 14 is designated a Colorado Scenic and Historic Byway between Fort Collins and Walden. Hiking, picnicking, winter sports, hunting, fishing, whitewater rafting & wildlife viewing await you.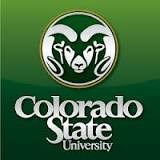 Colorado State University
Fort Collins, CO
See the Colorado State University campus, take in a sporting event or CSU Summer Café' Theatre.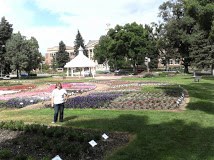 CSU Annual Flower Trial Garden
The outdoor display and test areas at the Annual Flower Trial Garden were established to allow students, researchers, industry representatives, homeowners and extension personnel to learn, teach and evaluate through horticultural research and demonstration projects conducted in the unique environmental conditions of the Rocky Mountain/High Plains region. Garden Hours and Season: The garden is open daily to the public, free of charge. The entire garden is planted with annuals from late May through October. Pansies are planted in the fall and are on display through early spring. The perennial trials are displayed year round across the street in front of the Center for the Arts. You are encouraged to visit and take note of the new varieties being grown and to observe and study the different growth habits, tolerances and visual characteristics of the many different varieties that have been put on display.
1401 Remington Street
Fort Collins, CO 80523
The CSU Arboretum/Woody Plant
The main objectives of this demonstration garden are to determine which woody plants are best suited for growing in the Rocky Mountain area and display these plants for public and teaching purposes. In the spring of 2003, we lost approximately one and one half acres of the arboretum for the construction of a new dormitory on campus. The approximately 120 taxa of plants located in this area were tree spaded to a new arboretum site off of Center Avenue, north of Spring Creek and adjacent to the new City of Fort Collins horticulture center (The Gardens at Spring Creek).
630 West Lake Street
Fort Collins, CO 80524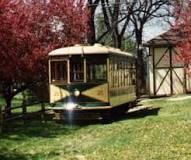 Fort Collins Municipal Railway
We are the Fort Collins Municipal Railway Society, an all-volunteer organization working with the city of Fort Collins, CO to provide a heritage streetcar experience. One of the few remaining original trolley systems in the nation, this restored 1919 Birney streetcar runs on its original route, along Mountain Avenue for 1 1/2 miles from City Park to Howes Street. Hours: May-Sept Sat-Sun and holidays only, noon-5pm * Location: Oak and Roosevelt, at City Park *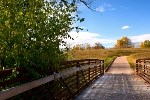 Fort Collins Parks & Recreation
1. Edora Park/EPIC, 1801 Riverside Drive, 970-221-6660, www.fcgov.com/parks
2. Farm at Lee Martinez Park, 600 N. Sherwood St., 970-221-6665
3. Fossil Creek Park, 5821 S. Lemay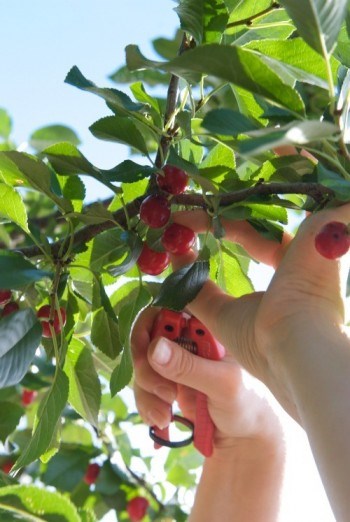 Gardens on Spring Creek
Fort Collins community botanic garden features several display gardens and greenhouse. Education classes are offered for children and adults, there are spaces available for rent, and special events throughout the year. Don't miss the Garden of Lights in December!
2145 Centre Avenue
Fort Collins, CO 80526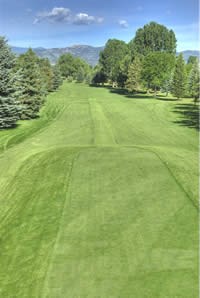 Golf Courses
1. City Park Nine golf clubhouse, 411 S. Bryan, 970-221-6650
2. Collindale golf clubhouse, 1441 E. Horsetooth, 970-221-6651
3. Link-n-greens, 777 E. Lincoln Ave., 970-221-4818
4. Mountain Vista greens, 2808 N.E. Frontage Road, 970-482-4847
5. Southridge golf clubhouse, 5750 S. Lemay, 970-416-2828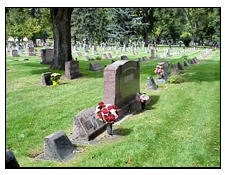 Grandview Cemetery
One of the most beautiful, historic cemeteries in the area; graves of Fort Collins founders. Maps at the Visitor Information Center and the cemetery Office. Office hours: 8:00am-12:00pm and 1:00pm-5:00pm Monday thru Friday except holidays. Open dawn to dusk daily.
1900 W. Mountain Avenue
Fort Collins, CO 80525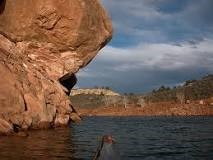 Horsetooth Mountain Park
Parking is available at two locations: the Horsetooth Mountain Open Space trailhead parking area, immediately off CR 38 E approximately 5 - 6 miles west of the intersection of Harmony and Taft Hill in Fort Collins, and the Soderberg Open Space trailhead parking area, accessed by following signs to Inlet Bay off of Shoreline Drive. Drinking water is available at the trailhead. Please be sure to carry enough for your hike or ride. This is a very popular open space, so if you should arrive and find the parking lot full you will know that the trails are at maximum capacity. Please consider one of our other open spaces, such as Devil's Backbone Open Space or Rimrock Open Space for your outdoor enjoyment that day, and come back to Horsetooth Mountain Open Space another time.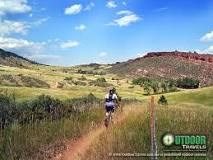 Lory State Park
Hit the trail at Lory State Park and enjoy mountain biking, hiking and horseback riding amid some fabulous foothills scenery just minutes from Fort Collins and adjacent to Horsetooth Reservoir.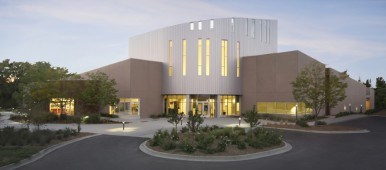 Museums
1. Avery House, 328 W. Mountain, 970-221-0533, www.poudrelandmarks.org
2. Bee Family Centennial Farm Museum, 4320 E. County Road 58, 970-482-9168, www.beefamilyfarm.com
3. Fort Collins Museum of Contemporary Art, 201 S. College, 970-482-2787, www.fcmoca.org
4. Fort Collins Museum & Discovery Science Center, Mason & Cherry, 970-221-6738, www.fcmdsc.org
Observatory Village/Stargazer Observatory
Stargazer Observatory Thanks to a unique partnership with Village Homes, FRCC operates an astronomy laboratory at Observatory Village, a housing development in southeast Fort Collins. Stargazer Observatory features a 14-inch Celestron C-14 telescope and Bisque Paramount ME mounting system. The telescope's software contains a database of more than 30 million pieces of information, some gleaned from the U.S. Naval Observatory in Washington, D.C., and the space-based Hubble Space Telescope Guide Star Catalog. In addition to the Celestron C-14 in the dome, other FRCC telescopes may be set up on a viewing balcony at Stargazer Observatory.
3733 Galileo Drive
Fort Collins, CO 80528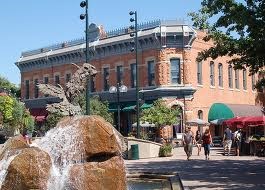 Old Town
Get a feel for settler life in this well-preserved downtown district of 23 historical buildings that are part of both national and local designated historic districts. Included is the Armstrong Hotel, a Fort Collins landmark that was restored in 2004 to its former Art Deco elegance. You're likely to notice a strong resemblance to Disneyland's Main Street USA: we're proud to say that it is modeled after our own downtown Fort Collins! Old Town Fort Collins is lined with nature, tourist, antique, retail, and candy and confectionery shops. There are a variety of restaurants (over 80 of them) to provide a taste for any craving, and countless places to dine outdoors. Additionally, ride the only original trolley car west of the Mississippi through a beautiful historic Old Town neighborhood. And on any given day, you can enjoy the sounds of live music drifting through the square.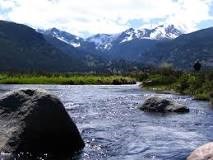 Rocky Mountain National Park
Don't miss one of our National Parks which is located less than 1 hour from Fort Collins! This living showcase of the grandeur of the Rocky Mountains, with elevations ranging from 8,000 feet in the wet, grassy valleys to 14,259 feet at the weather-ravaged top of Longs Peak, provides visitors with opportunities for countless breathtaking experiences and adventures.

Rocky Mountain Raptor Program
The Rocky Mountain Raptor Program encourages stewardship of heritage resources through excellence in raptor rehabilitation, education and research.
2519 S. Shields
#115
Fort Collins, CO 80526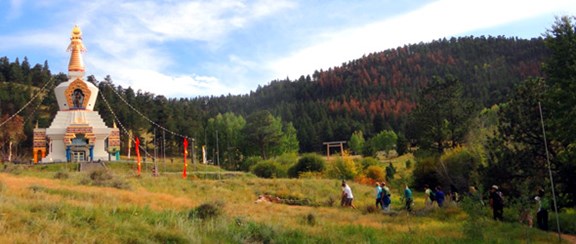 Shambhala Mountain Center & The Great Stupa
Attracting thousands of visitors a year from all over the world, The Great Stupa of Dharmakaya is the largest and most elaborate example of Buddhist sacred architecture in North America. After 14 years of construction, the Stupa was formally opened to the public in August of 2001.
4921 County Road 68-C
Red Feather Lakes, CO 80545