Winter camping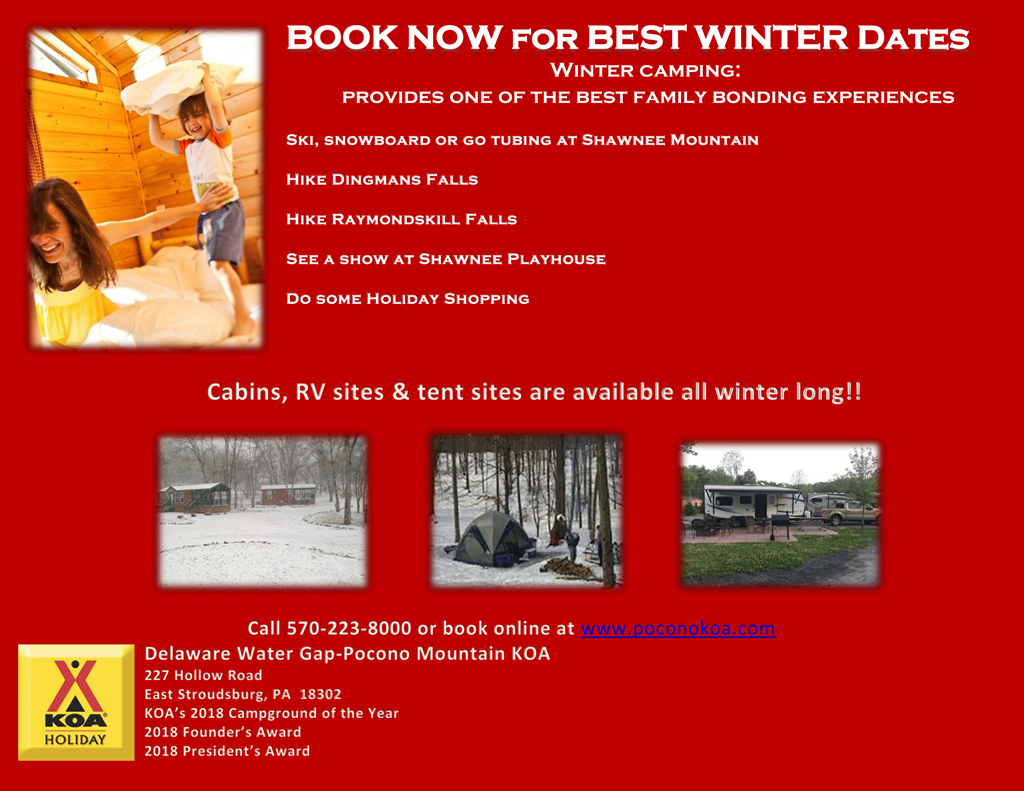 There is something about the challenge of winter camping that gets at least one group of people out in a tent on the coldest of nights. Usually, they have been talking smack with another group of people and a dare has followed. These people fall into two categories, crazy or adventurous, and we welcome both.
More often we have groups of family and friends who want to gather together after a day on the mountains and those people will rent a cabin or trailer. These adventurers have their adventure during the day, mixed with a little bit of crazy, but at night they settle by a campfire and share stories and make memories that will last a lifetime.
Which kind of crazy adventurer are you?