Alert
We are open but due to COVID 19 we have some restrictions. Cabins and tent sites are now available as we have opened our bath houses. The playground is still closed buy the pool is open with a limited amount of guests at a time.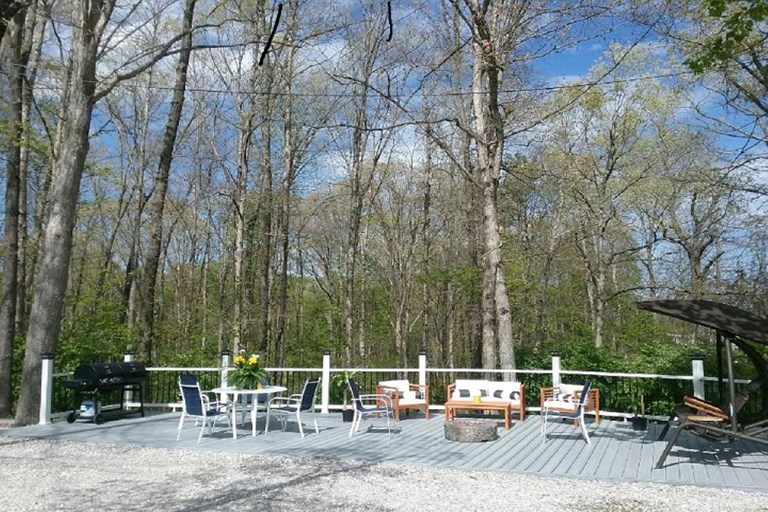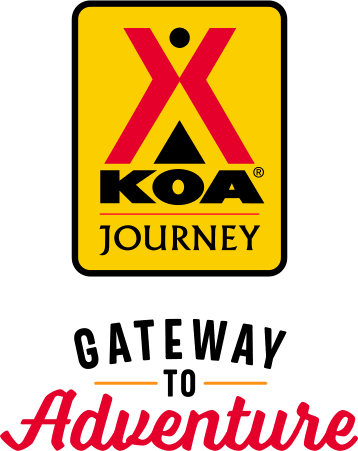 KOA Journey Campgrounds
KOA Journey campgrounds are the perfect oases after a day on the road. Whether it's along the way or a quick getaway, they've got you covered. Located near the highways and byways of North America with long Pull-thru RV Sites, they deliver convenience to the traveling camper. Pull in, ease back and take a load off.
KOA Journeys Feature:
Pull-through RV Sites with 50-amp service
Premium Tent Sites
Well lit after hours check-in service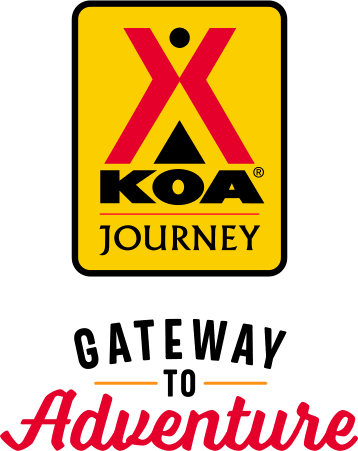 KOA Journey Campgrounds
KOA Journey campgrounds are the perfect oases after a day on the road. Whether it's along the way or a quick getaway, they've got you covered. Located near the highways and byways of North America with long Pull-thru RV Sites, they deliver convenience to the traveling camper. Pull in, ease back and take a load off.
KOA Journeys Feature:
Pull-through RV Sites with 50-amp service
Premium Tent Sites
Well lit after hours check-in service
Directions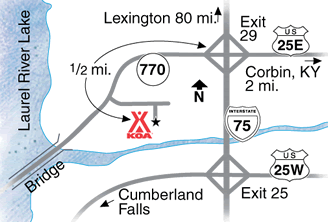 From I-75 Exit 29: Go west 1/4 mile, turn left on City Dam Road, just past the Love's Travel Center. Follow Yellow Signs into Park.
GPS is inaccurate, please call.
Get Google Directions
Jul 09, 2020
Leesa was amazing helping us. We had a couple of issues but nothing major. This was our first experience in the cabins and we do plan to do that again. Took my elderly parents and it was so much better than a hotel room.
Jul 07, 2020
Very nice location with a clean pool and restrooms. Each site already had a fire pit and picnic tables available. There is a small hiking trail down to a lake and waterfall just off the campgrounds. Its a 15-20 minute drive from Cumberland Falls State Park and Sheltowee Water activities. Would definitely stay again.
Jul 01, 2020
We had a really great time. The Cabins are clean, bathroom is OK..Swimming pool was fine..Not enough cottages though. Be great if they had a bigger play room with more activities to do
Jun 30, 2020
Stayed in a Camping Cabin (No Bathroom) this past weekend. It had a double bed, twin bunk beds, small table and stool. Plus a ceiling fan, heat and A/C. I was in the area hiking so it was perfect and what I needed because I was only there to sleep. The campground is well laid out and the pool was nice size. The men's bathroom is dated but the shower had great water pressure. Nice place.
Jun 22, 2020
This was our first time staying at this camp ground. We were boating at Laurel and enjoyed the campground being so close to the boat ramp. The cabins were reasonably priced and everything was very close. My kids enjoyed riding their bikes and scooters and swimming in the pool.
Jun 22, 2020
Very clean cabin and Very nice people.
Jun 17, 2020
Stayed for one night on my way home from Michigan. I rented a cabin. I would like to see a TV, small fridge and maybe a microwave in the cabins. I travel a couple of times a year from FL to MI and stay here each trip. The staff is friendly and the camp ground is well maintained. I love the dog park. And the pool is nice too.
Jun 15, 2020
The staff was very nice and helpful ...enjoyed my stay and I will return to that campground ..
Jun 08, 2020
We stayed in a Cabin. Clean and well kept. Staff was friendly and helpful.
Mar 23, 2020
We had a great stay! Our little cabin was quiet and cozy! We appreciated having linen and firewood delivered to our cabin. The hosts were great!
Mar 18, 2020
There is more to do in your area than I realized and this camp ground was a convenient place to stay for a few days. The bathrooms were clean and the showers were hot and the hosts did a great job by calling to see when we would arrive.
Feb 17, 2020
Clean cabin & good accommodations. Only reason for not giving 10/10 was upon check in, an individual came in wanting to rent the same cabin & the worker told the person that we had booked it already. Talk about awkward and uncomfortable, a total stranger in another state, clearly annoyed we rented a placed he wanted. But again the place was clean and comfortable.
Dec 17, 2019
Right off I-75, easy to find. Lots to do in the area.
Nov 17, 2019
Had bugs and cockroaches in are cabin and so many cat's running around will not stay at this place again
Nov 08, 2019
Fantastic, Jan, Joann and all their staff were a joy to be around. Even with questionable weather they made sure the Halloween activities went on, adjusted and made it happen. The camping cabin was great, clean and well kept. Bathroom and showerhouse also clean and well kept. Can't wait for winter to be over so I can plan another trip.
Oct 28, 2019
We stayed in the two bedroom cabin, it was very clean when we arrived and really liked the large porch with table, grill and swing. All of the staff were very nice and helpful, kids enjoyed the trick or treating and hayride.
Oct 21, 2019
I stayed in a cabin for the weekend while attending a local event. Check in was fast and everyone was quite friendly. The cabin and restrooms were clean and I experienced no issues with any of the facilities during my visit. I'm quite taken with the surrounding area and all it offers and will be making plans to return here soon.
Oct 21, 2019
Our fall break was amazing w/the kids!! Kids got to paint pumpkins, go on a scavenger hunt, and go trick or treating! They loved the playground, bathrooms were huge and clean.....nestled away in the woods w/a lake trail....staff was so nice and helpful, stop here whenever u can or go in summertime, they have a nice pool area!!! Enjoy the outdoors!!!! It's amazing here!!!
Oct 20, 2019
Stayed at the Lodge. Very clean, and comfy. The public restrooms were always clean.
Sep 30, 2019
We were there only one night The staff was friendly and very helpful we would not hesitate to stay at this campground for one night or even a week THANKS �
Sep 26, 2019
WE stayed in a cabin while on this trip. It was nice and a good experience. There were quite a few camping vehicles and some seemed very close to each other. Would have to think about that if staying in our motor home, especially longer than one night. Staff was friendly and helpful.
Sep 14, 2019
Some of the KOAs have dog parks that have dog activitiy items. Like tunnels and jumps. That would be a nice addition.
Sep 03, 2019
Very nice campground clean restrooms very friendly staff enjoyed the stay 2 room cabin next time will stay in deluxe cabin with bathroom
Aug 29, 2019
Was happy that we were able to get a cabin, so we could get a few hours sleep during our tiring drive home. We appreciated the quiet and clean park.
Aug 19, 2019
We had fun! Thank you
Aug 16, 2019
Friendly staff, gr8 cabin, beautiful clean pool, quiet relaxing nights, lookin forward to next summer!
Aug 14, 2019
Best and friendliest koa I have been to. Very helpful. True southern hospitality! Thank you all for everything.
Aug 08, 2019
It was great! Appreciate the clean cabins and restrooms/showers
Jul 28, 2019
Very friendly staff and service. Very accomodationg. Could stand to refresh the bathrooms and landscaping.
Jul 25, 2019
Enjoy the stay - but KOA has different price for each location- we paid as low has $58 and as high as $120 for same style cabin.
Jul 22, 2019
Absolutely fantastic people work there, helpful, hospitable. Amazing stay as always, nothing to be changed at all. Thank you Dino
Jul 20, 2019
Well had so much fun! The campground and facilities were clean and maintained. The Lodge worked out perfectly for our family gathering spot at the end of the day. With the large gas grill, it made it super easy to cook for all of us. And a great big thank you for delivering two bundles of wood to us after hours...that was above and beyond service!�� We highly recommend your campground in Corbin
Jul 17, 2019
The only reason I'm not giving this beautiful campground a 5 is because the AC in the Kamping Kabin we stayed in was not working properly....We enjoyed our overnight stay. We would stay here again. It was a lovely stop for our travels.
Jul 15, 2019
Trash dumpster was right next to the cabin we stayed in and with the summer heat the smell was awful. There is no reason for the dumpster to be there since the staff pick up garbage from each site. Also campground activities which are on the website and listed on the flyer that you get at check in were not even attempted and when asked about the answer was simply " we're not doing them"
Jul 13, 2019
We stayed in a one room cabin. The staff was aware of us wanting something larger and tried to accommodate us (we were traveling with a dog) . Staff was very friendly. Especially the red head (I am so bad with names!!) we felt very comfortable and at home during our visit.
Jul 13, 2019
All the workers was real nice and friendly. They helped in any way that they could. The cabin was clean when we arrived and made sure we had everything needed. Loved the late night swimming with the pool lights on.
Jul 12, 2019
Very small campground, bathrooms and showers were very dirty. Staff was nice.
Jul 09, 2019
Everyone was very nice. The bathrooms could of been cleaner.
Jul 06, 2019
One of the 3 men's toilet's was out for the fourth with lots of folks.
Jul 04, 2019
I've stayed at KOA campgrounds from Maine to Florida. The Corbin KOA campground in Kentucky was my best experience yet. The grounds are kept immaculate and the staff is amazing and very helpful as to where the best local hiking/activities are located. This was my favorite campground by far. We enjoyed so much we extended our trip. It was such a wonderful stay.
Jun 23, 2019
We loved the camping cabin. Employees were friendly and helpful. It was quiet and peaceful. The bathrooms were adequate but needed more scrubbing around the sink faucets and handles. But overall, it was fantastic!
Jul 12, 2020
Very nice campground, great hosts and nice level spots.
- Troy Todd on Google
Jul 05, 2020
CAMP SITE LOOKS GOOD ILL BE BACK THERE.
- Joseph Hampton on Google
Jul 01, 2020
Great place to camp. Nice and clean
- David Ferrel on Google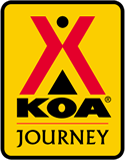 Corbin / Laurel Lake KOA
Open All Year
171 East City Dam Road
Corbin, KY 40701
Check-In/Check-Out Times
RV Sites, Tent Sites
Check-in: 1:00 pm, Check-out: 11:00 am
Accommodations
Check-in: 3:00 pm, Check-out: 11:00 am
Operating Hours
Sunday: Open 9:00 AM to 6:00 PM
Monday: Open 9:30 AM to 6:00 PM
Tuesday: Open 9:00 AM to 6:00 PM
Wednesday: Open 9:00 AM to 6:00 PM
Thursday: Open 9:00 AM to 6:00 PM
Friday: Open 9:00 AM to 6:00 PM
Saturday: Closed
Get Google Directions