Corbin / Laurel Lake KOA Journey Recreation
The following activities are available from Memorial through Labor Day:
 - Weekend Wagon Rides
 - Community Bon Fires
 - Arts & Crafts
 - Holiday Weekend Fireworks  Fourth of July
 - Pool open
 - Scavenger hunts on holiday weekends weekends
 - Ice Cream Social on Holiday Weekends
October's Month of Halloween will feature the following activities every weekend in October:
 - Trick or Treating
- Pumpkin Painting
 - Site Decorating Contests
 - Haunted Hay Rides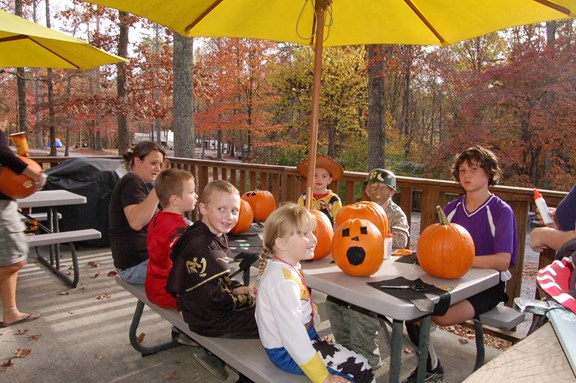 Children's Art & Crafts
During holiday weekends, read our bulletin board outside the office for kid's activities for all ages!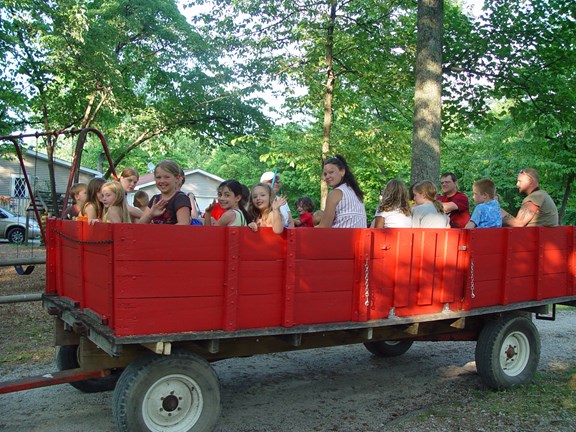 Hay Rides
Join us for a scenic hayride on special weekends. Jet ski rentals & water skiing
Available at Pier 1 Rentals located on Hwy 192. They can be reached at 606-864-5196. Boating and boat rentals
We are situated in a wooded hilltop setting above Laurel Lake. The lake is 20 miles long, has 250 miles of shoreline, and is 350 feet deep. It is a beautiful lake that is surrounded by national forest and in some areas, steep picturesque bluffs. The lake has been left in its natural state, therefore no commercial development is allowed around the lake except for two marinas. There are several boat launching facilities around the lake. One of them is located about two miles away. Some of our campsites are large enough to accommodate a boat (available upon special request) or we have a boat parking area. Motorcycle touring
The area has many miles of scenic highways and back roads to excite your senses and challenge your riding skills. The roads wind and twist through the mountains and national forest. You can spend hours or days riding the highways and back roads of Southeast Kentucky. Depending on your interest and time available you may choose from an assortment of rides, attractions and tours. An eleven page Vacation Guide with touring information and directions is provided upon check in. Daniel Boone Motocross Park
Enjoy Saturday night Motocross Racing, and Sunday Motocross Racing at Daniel Boone Motocross Park . Also, on non-race days you can use some of their practice tracks. Four-wheeling
About 45 minutes south of our campground at the Tenn. I-75 exit 141 will take you to the renowned Royal Blue 4 Wheeling OHV area which has many miles of off road trails. Whether you like four wheelers, dirt bikes, or rail buggies there are trails for your riding enjoyment or to test your riding skills. Some of our campsites are large enough to accommodate off road vehicles, we also offer an off road vehicle parking area. Please call for availability. Horseback riding
Two close-by rental stables for your riding enjoyment. Ask for details. Flea Markets
The above link will give you a sample of the great flea markets in and around the Corbin KOA area. Within the Corbin city limits there is also a huge flea market open on weekends.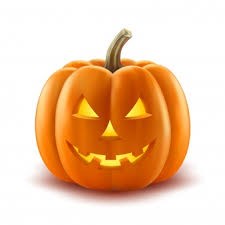 October/Halloween Fun!
Every Weekend in October we will be doing Site Decorating Contests, Trick or Treating & Haunted Hay Rides!!
Fridays - Begin Site Decorating Contest (Win Free Nights at the Corbin/Laurel Lake KOA)
Saturdays - 2 PM Pumpkin Painting
                   5 PM Voting/Judging of Site Decorating Contest
                   6 PM Trick or Treating at Campground
                   7 PM Haunted Hay Ride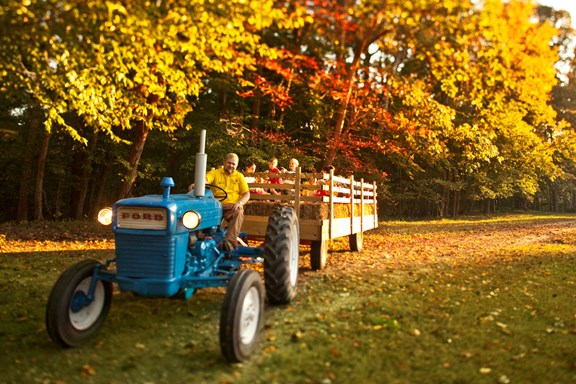 Labor Day Weekend
Friday, August 31
 - Evening Tractor Ride
Saturday, Sept. 1st
- 2 PM Scavenger Hunt
- 5 PM Camper Olympics (Big PRIZES)
- Evening Tractor Ride
Sunday, Sept. 2nd
- 3 PM Ice Cream Social
- 8 PM Fireworks @ Pavilion