Local Area Attractions Near Corbin / Laurel Lake KOA Journey Setting and Amenities
Our campground is situated in a wooded hilltop setting where everyone camps under a canopy of mature trees. At the base of the hill is Laurel Lake, a 20 mile long lake that is one of the top fishing lakes in Kentucky. We offer camping for motor homes, travel trailers, tent campers, tents, primitive camping and kamping kabins. The kabins are rustic and constructed of real logs with sleeping for four. At each campsite is a fire ring, grill and picnic table. You may bring your own food and cook out on the grill or go out to eat at any of the inexpensive restaurants. Many of our campers like to walk down to the lake and catch their dinner for a cook out on the grill. Come spend your vacation with us and enjoy the unspoiled rugged beauty of southeast Kentucky.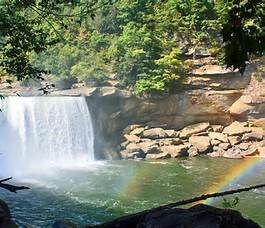 Cumberland Falls
Known as the Niagara of the South, this is the largest, most impressive waterfall east of the Rockies except for the Niagara itself. This is one of only two places in the world where you can see a moonbow (a rainbow created by the moon instead of the sun) on a regular basis.
7351 Hwy. 90
Corbin, KY 40701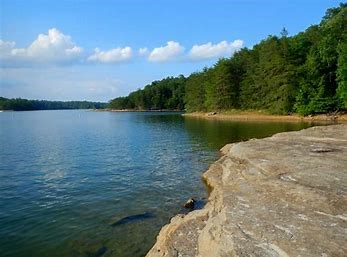 Laurel River Lake
This is one of the most beautiful lakes in the state with forested hills and steep picturesque bluffs. This 20 mile long, 350' deep lake, with 250 miles of shoreline, is known for its excellent Large Mouth Bass, Walleye and Trout fishing. It is also a great place for water skiing, jet skiing and other types of water sports.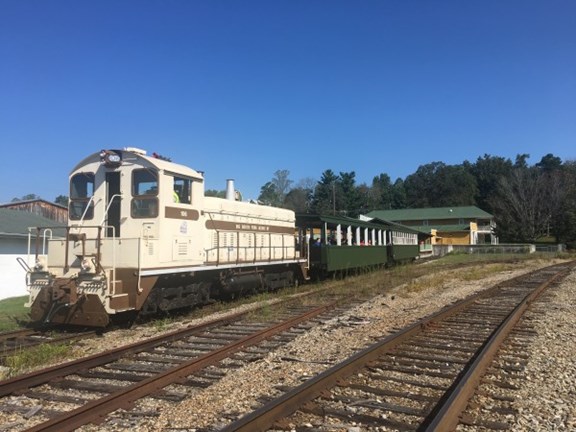 Big South Fork Scenic Railway
Ride the rails to the Blue Heron Outdoor Historical Museum of coal mining and logging in the rugged, isolated and beautiful Big South Fork River basin. The railroad and exhibits bring to life the joys and sorrows of the people who carved out a living in this remote area. For more information, see http://www.bsfsry.com .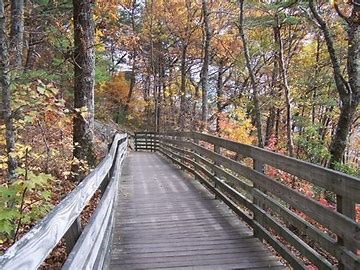 Cumberland Gap National Historical Park
Your trip to this ruggedly beautiful park will take you back in time to the history of each America. For nearly 150 years the forbidding Alleghenies kept early colonists from Kentucky. In 1769 Daniel Boone made his way to Kentucky through the Cumberland Gap. Within the park is Pinnacle Overlook which features a panoramic view of three states. Nearby is Fort McCook, built by Confederate troops during the Civil War to guard this passage through the mountains. Before touring the Park you should stop at the Visitors Center to see Daniel Boone's story of carving the Wilderness Road through the forest, as told by exhibits and a slide presentation. If hiking is more to your liking, there are more than 50 miles of hiking trails in the Park, some of which are self-guided nature trails. Underneath the Park is scenic Cudjo's Caverns, a maze of wandering passages, huge stalactites and wondrous stalagmites. Used by both the Confederate and Union forces during the Civil War, this popular cavern is the source of many local legends and traditions. For more information, visit their website at http://www.nps.gov/cuga/