S'More DELICIOUSNESS!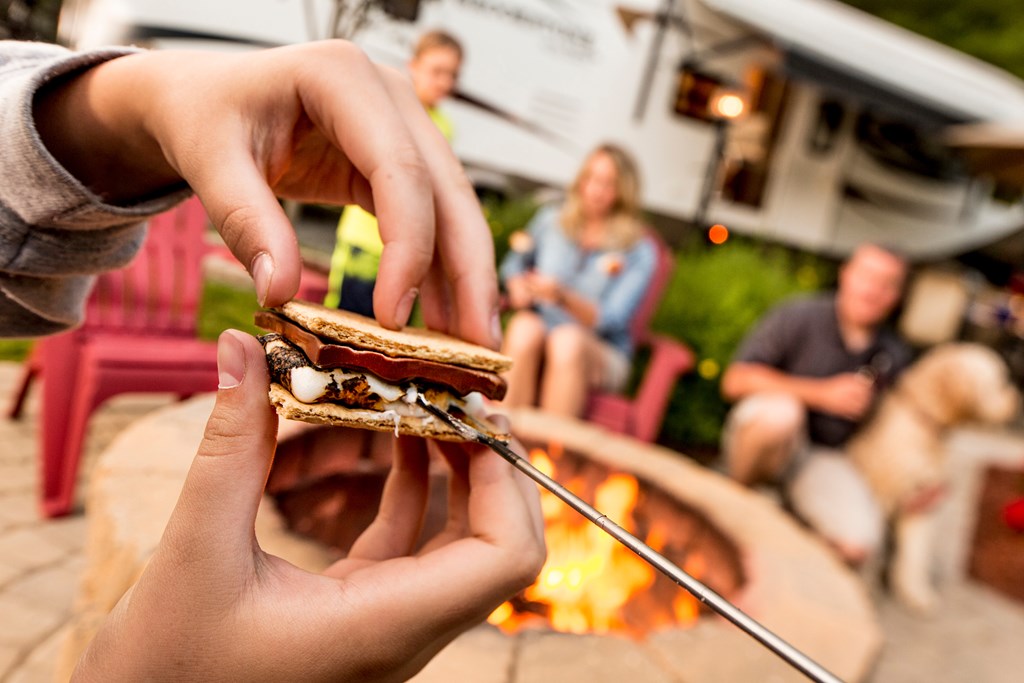 S'More DELICIOUSNESS!
The simplicity, the beauty of three perfect ingredients: gently warmed graham cracker, melty chocolate and the campfire toasted, gooey yumminess that is the marshmallow. And yet, sometimes your adventurous spirit kicks in and you wonder, what if I could take perfection and make it even better?
We're here to tell you, you can! Just by adding simple ingredients to your s'mores, you can be transported to a whole new world of s'more deliciousness.
S'mores Ice Cream Sandwiches
That's right! Just by adding a scoop of ice cream, your favorite camping snacks goes to the next level. Our favorites are cookie dough, rocky road and even just plain old vanilla.
The Cookie-Swap S'more
Everyone loves a good graham cracker, but by replacing those with two of your favorite cookies, you'll be blown away. Not only do they add a whole new level of flavor, they make for a less crummy and messy and more delicious snack. Try chocolate chip or peanut butter, or for another more savory-sweet option, use pretzel thins!
You may know that S'more is the contraction of "some" and "more," but did you know they originally appeared in cookbooks in the 1920's as "Graham Cracker Sandwiches?" It's also been noted that these tasty outdoor treats were enormously popular with the boy and girl scouts from the outset. In fact, according to Wikipedia, the first instance of the "Some More" recipe was published in 1927 in a resource book called "Tramping and Trailing with Girl Scouts."
Why all this history? Well, we wanted to give you a chance to pay tribute to the heritage of your favorite go-to camping snack. Set aside a box of your favorite girl scout cookies and use those in place of the grahams! Warning… after you do this once you'll notice you'll already be planning to up next year's order.
Decadent S'mores for your Insta
Melt a Hershey's Kiss on top of your marshmallow (in place of the top cracker) for a sweet effect. Or consider something slightly more exciting in place of the chocolate square – Reese's Pieces or M&Ms add color, flavor and a little more crunch. Gooey, caramel filled Rollo's take your s'mores from fireside delight to gourmet sophistication!
When outdoor adventure calls… it may be time to rethink your s'more game! At KOA, you're in a perfect place to express your campfire cooking creativity. Impress your family and discover the art of s'more culinary deliciousness!