Great Camping Activities and Ideas for the Whole Family!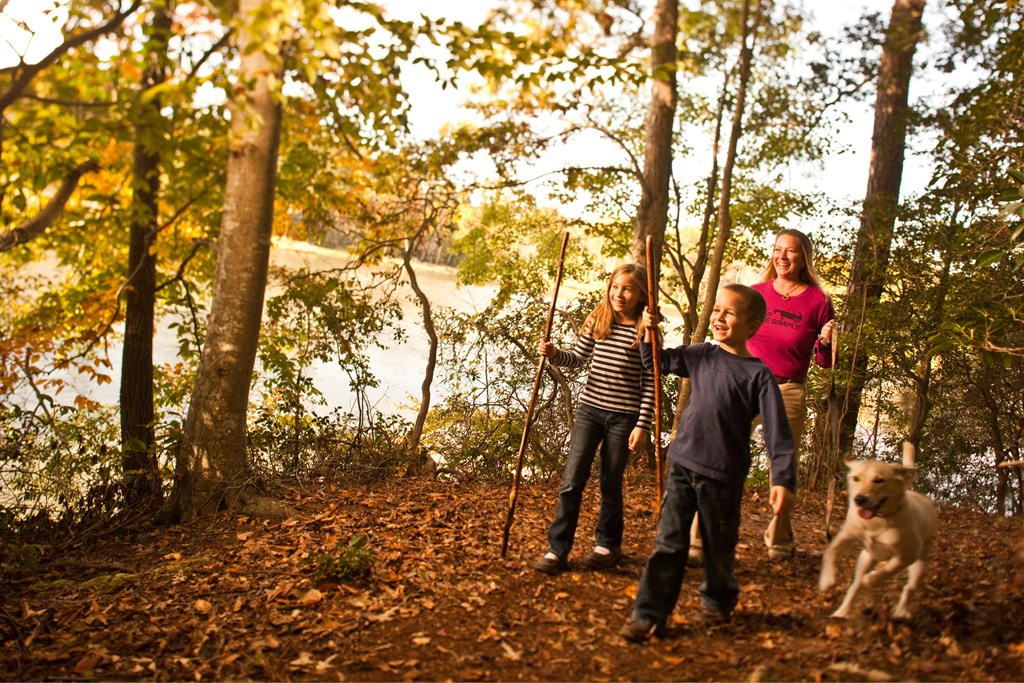 Great Camping Activities and Ideas for the Whole Family!
For many people, camping simply represents an opportunity to enjoy the restorative peace that quiet time in nature provides. However, many of us, especially those that take the great outdoors with our families and kiddos, know how important it is to have some fun camping activities at the ready to make sure the whole family is able to fully enjoy the camping experience.
Keep reading to see our favorite camping activities and games that your entire family and kids (of all ages) will love!
For the Littlest Ones
FAIRY HOUSE
Your little ones with big imaginations will love this activity. You might start by telling them about tiny fairies that live all around your site that sometimes venture into the campground looking for a home for the night. To host them, all your kiddos need to do is to create small dwellings for the fairies using whatever they find around the campground — but fairies only want to sleep in the comfort of natural materials, so human-made objects are not allowed. Then set them free to gather materials (ex. foliage, sticks, flowers, rocks, feathers and pinecones).
To make the magical houses a little more mystical, you might consider placing a small trinket in the house as "thanks" from the fairy people (once the kiddos go to bed). Tell them that the fairies loved their stay, but the houses need to be taken apart and the materials scattered to make it look as if they were never there. Fairies are secretive creatures, after all!
TREASURE HUNT
Nothing beats the excitement and adventure of a good old-fashioned treasure hunt. This is a little more labor intensive as you have to set the clues yourself for your younger kids, but then you can leave them to go seek their treasure while you enjoy some solace in your glamping sanctuary! If your kids are a little older, you can suggest they create treasure maps of the campsite and write their clues on tea-stained paper for maximum effect!
SCAVENGER HUNT
Let your kiddos explore the magic and mystery of the woods by hunting for tiny items, high and low. Again, you'll want to put the list together, and you can make it as challenging or simple, or as specific or vague as you think appropriate. For example, you could list out individual items like an acorn, a feather or fur from a wild animal, etc. Or you can be more general such as 'something that floats', 'something smooth' or 'something colorful'.
Scavenger hunts are great because it encourages little ones to really explore their surroundings in a new way. They are also a great idea to incorporate into a family-day hike or outing!
For the Older Ones…


NATURE PHOTOGRAPHY
Photography is a good camping activity for anyone, really, especially with the high-quality photos and effects from our cell phones today. There are no real rules here either. You can set yourselves up in a hidden spot in the forest or by the water and just sit and wait for whatever comes along. Or you can go on a day hike and document the changing landscapes, interesting plants or trees. You could set up a theme like 'Camping Life' or 'Hitting the Trail'. It's super fun to share and compare all of the interesting and unique captures later on around the campfire.


SHADOW PUPPETS
Tents and lanterns make the perfect setting for a spot of shadow puppetry. Get the kids to make some props and puppets during the day to create a performance for the whole family to enjoy after dark.


HAVE AN OUTDOOR MOVIE NIGHT
Couple your popcorn making with a fireside outdoor movie! Ideally, you can project the movie onto a hanging sheet with the spooky forest as the backdrop. Or simply set up your tablet on your camp table, then snuggle up under your blanket and enjoy!
For Everyone!


CAMPFIRE COOKING
If cooking at home is your thing, then try your hand at campfire cooking. It's one of the best camping activities for adults (young and old) to enjoy while the kids are off playing in the woods. It takes time and patience, and a little preparation and planning will go a long way to the success of the meal. Plus, you've all got to eat anyway, right? So why not make an afternoon of creating something delicious for your friends and family to enjoy? Dutch Oven cooking is fun and feels almost like an art form – but your campfire cuisine can be as simple as roast anything over a fire!
We hope you found some good ideas or even a little inspiration in our list of camping activities that you and your entire family will be able to enjoy! Though some of them need a little preparation and planning, most of them can be done without too much forethought or investment. However you spend your time outdoors this season, make it fun, make it memorable and make it the best part of your summer!