Hikes Near Cape Charles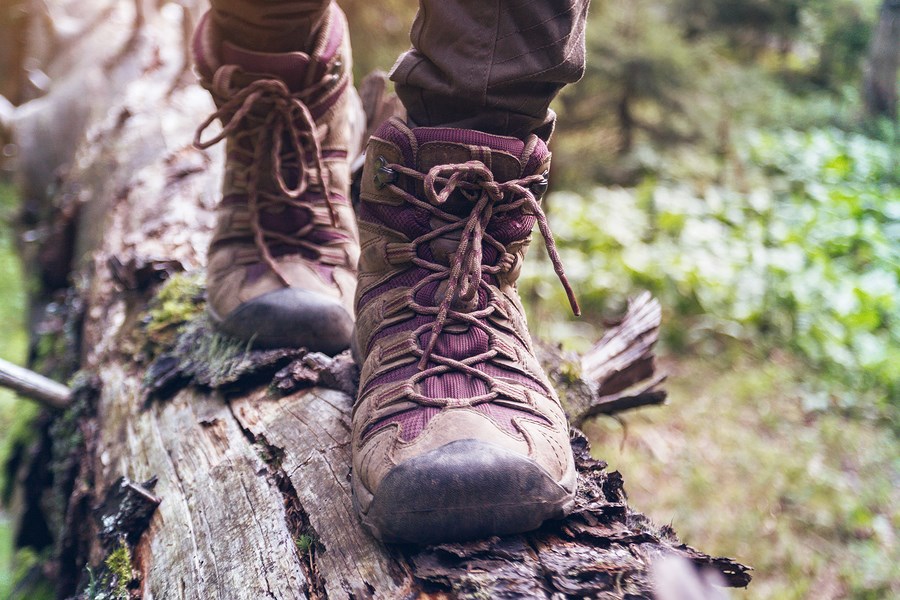 Virginia's Eastern Shore is a paradise for outdoor enthusiasts. The area around Chesapeake Bay KOA alone is home to thousands of acres of parkland. One great way to enjoy all of this natural beauty is with a hike.
Here a few local parks where you can enjoy a relaxing walk in the woods:
Magothy Bay Natural Area Preserve
This 445-acre preserve has two trails for walking, one loops through a migratory bird habitat and the other cuts through the bird habitat, leads into a coastal pine forest and out onto a dike that overlooks a tidal salt marsh along Magothy Bay. Both trails are open to the public daily, but there are no bathrooms, trashcans or facilities of any kind in the preserve, so come prepared.
Cape Charles Natural Area Preserve
This preserve is home to several protected species, including the northeastern beach tiger beetle and a plant called coast bedstraw. Because of this delicate flora and fauna, this park has a boardwalk that visitors can explore, rather than walking trails. The boardwalk leads through a very rare maritime dune woodland and ends at a bluff overlooking the Chesapeake Bay. There's no beach access, but this is a beautiful spot for a hike.
Savage Neck Dunes Natural Area Preserve
If you're looking for a hike that does have beach access, check out Savage Neck Dunes. There are three hiking trails where visitors can check out the dunes, a maritime forest and a pond that make up this property. The park's main trail leads through the forest, past the pond and over the tallest sand dunes on the Eastern Shore, before leading out onto a one mile stretch of Chesapeake Bay beach. This secluded shoreline is great for walking, hunting for sea glass or just relaxing.
Kiptopeke State Park
There are more than five miles of trails at this bayside park. Explore hardwood forests along the baywoods trail and then walk a series of boardwalks to see the park's dune formations before walking along the southern stretch of the park's beachfront. This is just one of the many hiking routes you can take in this beautiful park and some of the trials are also bike-friendly!
Eastern Shore National Wildlife Refuge
This park is just across the street from Chesapeake Bay KOA, so a visit is a no-brainer when you stay with us. It's also a great place for a hike. Explore the half-mile monarch trail and look for wildlife, take the wildlife trail to a saltmarsh overlook and then climb a WWII bunker for panoramic views or take a walk along the 2.6-mile Southern Tip Hike and Bike Trail.
Brownsville Preserve
You'll have to drive about 20 minutes north to visit this park, but it's worth it. The William B. Cummings Birding and Wildlife Trail is a 3-mile round trip hike that will take visitors through forests, past impoundments for waterfowl and across retired farm fields. Keep your eyes peeled for black-crowned night herons, glossy ibis and many other types of wildlife.
You May Also Like:
Outdoor Adventures in Cape Charles
The Ultimate Guide to Cape Charles
Biking in and Around Cape Charles