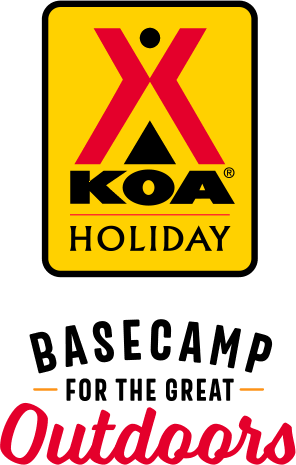 KOA Holiday Campgrounds
Whether you're exploring the local area or hanging out at the campground, KOA Holidays are an ideal place to relax and play. There's plenty to do, with amenities and services to make your stay memorable. Plus, you'll enjoy the outdoor experience with upgraded RV Sites with KOA Patio® and Deluxe Cabins with full baths for camping in comfort. Bring your family, bring your friends, or bring the whole group – there's plenty of ways to stay and explore.
KOA Holidays Feature:
RV Sites with a KOA Patio®
Deluxe Cabins with full baths
Premium Tent Sites
Group meeting facilities
Directions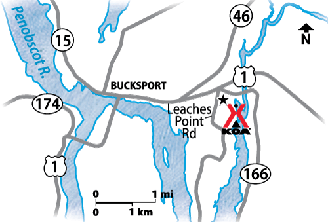 Take exit 113 for ME-3 toward Augusta/Belfast Keep right at the fork, follow signs for State HWY 3 and merge onto ME-3 E Keep right to continue on ME-3E. Turn left onto ME-3/US1 N toward Bucksport/Ellsworth/Bar Harbor turn right onto ME-166/ME formerly-175 S. Take an immediate right into Leaches Point Road. Campground is 1/8 of mile from turn on left.
Get Google Directions
Oct 28, 2020
We had a wonderful summer. Marlene and Dave were terrific hosts!
Oct 21, 2020
Great as always!
Oct 14, 2020
very nice and clean the owners and the help are very helpful
Oct 13, 2020
Bucksport/Fort Knox was super accommodating to all our needs. Extremely lovely owners who recommended places to go and suggested ways to prepare for our trip to Acadia which less than an hour drive. Bathroom was warm and super clean. Called ahead and had firewood waiting for us at our campsite. Fire pit has a very manageable grate that could fold over. Beautiful view of the stars! Wonderful time!
Oct 12, 2020
Very quiet, yet close to town if you need things, or want to go to Eddie's for a great meal. Our stay was later in the season. The staff are very attentive if you need anything or have questions. Will be back.
Oct 12, 2020
Friendly staff. Nice sites. Small campground feel.
Oct 11, 2020
Enjoyed our stay! Campground is located Central to the things we wanted to see. Campground hosts were awesome. We even received a call the day prior to our arrival asking if there was anything that we needed for our stay. Great customer service!
Oct 11, 2020
Quiet, clean, friendly and helpful hosts. Convenient to everything we wanted to see in a 50 mile radius yet away from the crowds!
Oct 07, 2020
No hot water in the women's showers. Showers did not appear to be cleaned from day to day. There was a lot of branches and other debris on the walkway and steps to the bathhouse.
CAMPGROUND RESPONSE / COMMENTS:
Sorry you experienced problems with the hot water. If you would have asked at office we could have shown you how to operate. 50 mile an hour winds for two days will cause lots of debris. With that much wind we did have a lot of branches and twigs.
Oct 06, 2020
We have been seasonal campers for several years and have always enjoyed the activities. COVID19 seemed to put a damper on all the activities this year.....expecting 2021 to be more like previous years.
Oct 06, 2020
Owners are extremely nice and helpful. Smaller campground but seemed to have a lot. We were there for the Fall foliage so we were not at the campground much. Very well kept.
Oct 06, 2020
Owners Marlene and David were awesome. Great people very personable. We stayed for two nights at My Brothers campground. Marlene told us about this one in Bucksport so on our way home we stopped here.
Oct 05, 2020
This was a very nice place. The owners were very personable and care about their campers. They are working on new activities for next year. Very close to Bar Harbor, Bangor, Camden, Rockland and Castine is just down the road. This is a great central location to use as your base camp. This has been a tough year for campgrounds and we were blessed to find a real Maine gems located in our back yard.
Oct 05, 2020
Crammed everyone in to campsites right next to each other, didn't even stay the full time we paid for. Also there is a skunk infestation, don't let people camp if there is rodents.
CAMPGROUND RESPONSE / COMMENTS:
We are sorry you felt crammed into a 700 square foot tent site. If you would have come to the office and talked to us, we could have tried to help you. There was nobody else next to you either except for the last two days of your stay. You checked out the day you were supposed to. Not early!
Oct 04, 2020
I stayed in a deluxe cabin and was very happy. Cant wait to rebook for next year. Staff was extremely pleasant and helpful.
Sep 30, 2020
We were greeted both on the phone and upon arrival by the kindest most helpful camping hosts we've met to date. The campsite and area were clean, quiet, safe, centrally located to Acadia NPS, etc. We plan to stay here again when in the area.
Sep 30, 2020
The time we stayed there was comfortable and the site was easy in and out. The hosts were very friendly and helpful. We would stay again.
Sep 29, 2020
The owners were so hospitable and made sure everything you needed was available. Most friendly hosts we have ever met. Nice campground!
Sep 28, 2020
It was really nice and convenient to a number of activities with lots to do at the campground as well. Everyone was really helpful and friendly. I definitely will plan to come back!
Sep 28, 2020
The mgr, Marlene, was GREAT! She even offered to take me to Bangor Apt to pick up my Hertz car, but didn't have a staffer to stand it for her. She went out of her way to be gracious. The facility was excellent. Good neighbors, too. Met some very nice RVers. Highly recommend Bucksport/Fort Knox KOA.
Sep 26, 2020
My husband had just had surgery and we asked for a quiet site and we got just that! Very clean !!
Sep 25, 2020
We loved it here! The jump pad was super accessible and everyone was so friendly and helpful. We will be back!
Sep 23, 2020
Campground/facilities were very clean. Staff were exceptionally warm and helpful. Helped us get in and settled. Spacious site. Highly recommend this KOA!
Sep 22, 2020
It was amazing as always! The owners are the best
Sep 22, 2020
Very friendly place.
Sep 21, 2020
Great Time had by all @ HALLOWEEN WEEKEND
Sep 21, 2020
It was an amazing Halloween weekend with family and friends! Owners are very personable. New friends! Another weekend of memories made�ϋ�
Sep 21, 2020
It was a pleasure meeting the owners and getting recommendations for places to eat, specially the breakfast reservtion for the Riverview cafe.
Sep 18, 2020
Cabin was very clean, we loved our stay there.
Sep 16, 2020
This is our favorite campground were we are treated better than family.
Sep 15, 2020
Great Campground run by some Great Hosts
Sep 15, 2020
This is the third time I have stayed at this campground. It is alway clean and neat bath house is well maintained and the people that run it are super. I will definitely be back and will recommend it to everyone.
Sep 14, 2020
We had a blast watching the cornhole tourney, having ice cream and pizza-especially as our last meal so easy clean up. Now we are planning to go for the Halloween trick or treating this weekend.:)
Sep 14, 2020
Great 2 weeks. Dave and Marlene are great host. We will be back next year. They are friendly and helpful.
Sep 14, 2020
Great campground, great people! Awesome relaxing getaway! Love this place!
Sep 13, 2020
This is a wonderful campsite. I have gone seasonal this year and my parents, children and cousins have all gotten sites to stay as well. It's clean and the owners are helpful and very friendly. I highly recommend.
Sep 12, 2020
Excellent site, bathrooms very clean, owner friendly and helpful, great pizza!
Sep 10, 2020
What a lovely find this was! We tented on a back site close to the woods so it felt remote but was very close to facilities. It was very clean, the owners were very nice and helpful and it was quiet at night. Will definitely recommend!!
Oct 29, 2020
This place is centrally located. The staff is friendly. The owners are active in the day to day operations. Pricing much better than on the island.
- Al Sutherland on Google
Oct 08, 2020
The cabin was great. So clean, and has everything you need
- Tanya Ben on Google
Sep 22, 2020
Great KOA place
- hong-lin chen on Google