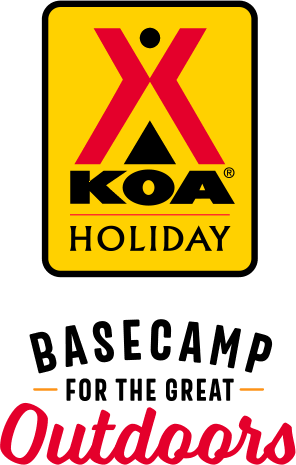 KOA Holiday Campgrounds
Whether you're exploring the local area or hanging out at the campground, KOA Holidays are an ideal place to relax and play. There's plenty to do, with amenities and services to make your stay memorable. Plus, you'll enjoy the outdoor experience with upgraded RV Sites with KOA Patio® and Deluxe Cabins with full baths for camping in comfort. Bring your family, bring your friends, or bring the whole group – there's plenty of ways to stay and explore.
KOA Holidays Feature:
RV Sites with a KOA Patio®
Deluxe Cabins with full baths
Premium Tent Sites
Group meeting facilities
Directions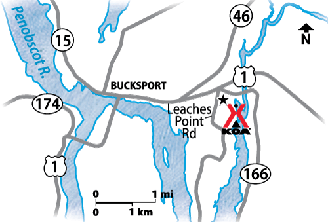 Take exit 113 for ME-3 toward Augusta/Belfast Keep right at the fork, follow signs for State HWY 3 and merge onto ME-3 E Keep right to continue on ME-3E. Turn left onto ME-3/US1 N toward Bucksport/Ellsworth/Bar Harbor turn right onto ME-166/ME formerly-175 S. Take an immediate right into Leaches Point Road. Campground is 1/8 of mile from turn on left.
Get Google Directions
Oct 10, 2021
David and Marlene are exceptional hosts who welcomed us throughout our 2-season stay. They care about their guests and operate a well maintained campground.
Oct 10, 2021
Safe, secure, and quiet.
Oct 09, 2021
Great campground, great staff
Oct 08, 2021
We had a great camping season as seasonal campers, Marlene & David are great host and have made great improvements to campground, looking forward to next spring for another great summer
Oct 08, 2021
Great Campground...relaxing! David and Marlene are super!
Oct 08, 2021
Great stay. I had to move around to accommodate my dates because campground so busy. I really appreciate the staff making it possible. Very friendly and clean campground.
Oct 08, 2021
great friendly hosts, quiet, loved the table and chairs on our spot along with the cement pad, wifi worked good
Oct 07, 2021
Nice place. They have a minimal number of permanent residents. The spots up front are the best I've ever stayed at. Patio, table, umbrella, fire pit. The RV pad was new gravel (as of Oct 2021). All the hookups were good but with only 30 on space 19. The management was very nice. This KOA is about 40mi from Acadia NP, which is a must see. Don't bother visiting Bar Harbor, way too busy.
Oct 07, 2021
Very nice campground/ campground personnel. Grounds very well maintained. Restrooms/ showers spotless. Would definitely recommend.
Oct 07, 2021
Perfect campground for our stay. Great owners and staff. Very clean.
Oct 06, 2021
Beautiful park! The owners were so welcoming, and even called me before my stay to ask if I wanted firewood delivered or needed anything else before I got there. Will definitely be coming back!
Oct 06, 2021
Great campground.
Oct 05, 2021
Very nice campground. Friendly informative owners. We will be back next year!
Oct 05, 2021
Amazing park, with even more amazing owners! The accommodations were fantastic. The bathrooms were clean and the music was a nice touch. Will definitely stay there again!
Oct 04, 2021
Great facilities. Highly recommend the tree house!
Oct 04, 2021
bunch of wild plants growing in our tent site 22A and looks like weed killer was sprayed on them, made it ugly. Because of this i had to move the fire pit to a cleaner section of the site. Next morning the resort attendant walk to us and started complaining about moving the fire pit. "I don't know what made you think you can move fire pit" were his exact words. This was rude.
CAMPGROUND RESPONSE / COMMENTS:
It is not rude and it is in the guidelines and common sense that you don't move a fire pit! You moved the pit as you decided to park your vehical on the landscaped tent pad! Another common sense thing NOT to do! Don't blame the host because you got caught having NO camping etiquette whatsoever!!!!!
Oct 02, 2021
Nicest hosts EVER. Very helpful and accommodating. I'll be back.
Oct 02, 2021
The snack shack and pool were closed for the season already. We think if you are still open then all amenities should be available. Need another bath house as well. The road ways definitely need work. The staff was very nice, but we would not go back.
CAMPGROUND RESPONSE / COMMENTS:
Pool is closed as it is in the low 40's at night!Less than two weeks before close business do not have a completley stocked take out so they can sit on old food for the next 7 months while closed! As another bath house would be great we have plenty, as do you! Happy camping!!!
Sep 30, 2021
Nice large site for our 42' fifth wheel. Helpful, friendly staff.
Sep 30, 2021
Campsite 22 - oh my goodness....what a wonderful place Bucksport / Fort Knox KOA is. Friendly and accommodating staff, nice laundry facilities, and the bath house is exceptionally clean. If we ever head back their direction...we will stay there. TN Travelers
Sep 29, 2021
All was well
Sep 29, 2021
Fantastic Stay! Super Friendly Owners! Clean and very well maintained facility. Easy in and out location. I can't say enough about this KOA. By far my favorite place to stay!
Sep 29, 2021
Staff very welcoming, bathrooms not cleaned 5 days we were there, showers ok with hot water, facilities just not cared for like Cooperstown or Saco KOA in our New England trip
CAMPGROUND RESPONSE / COMMENTS:
So sorry you found our restrooms dirty. We do clean everyday. If you would have let us know we could have gone right in and taken care of any mess.
Sep 29, 2021
Nice campground, friendly staff, Very accommodating ! Will definitely be back !!!
Sep 28, 2021
The staff was terrific. The internet was dismal.Sites were fine as well as the laundry facilities. Location was convenient for us. If you need internet service this might not be the place for you but if you just want a quiet, well-run campground, then you will like this spot.
CAMPGROUND RESPONSE / COMMENTS:
So sorry your internet wasnt working. we are glad you enjoyed our park. Please next time let staff know so we could have a chance to fix your problem. If we dont know we cant help you.
Sep 27, 2021
This was our 2nd time staying in the treehouse and its our favorite, we love everything about it. Staff is always very friendly and helpful, campground is clean and inviting.
CAMPGROUND RESPONSE / COMMENTS:
Always glad to see ya!!
Sep 26, 2021
Great time as always.
Sep 26, 2021
We had a very nice stay. The campgrounds are clean and safe. Facilities were also very clean. Staff were nice and helpful.
Sep 25, 2021
Check in was super easy and staff was wonderfully friendly. They made a phone call to us day before with office times and info about special event. Exceptionally clean. Friendly people. Large, wonderful pull through site for big rigs-concrete patio with furniture and fire ring!
Sep 25, 2021
Spacious campground, well kept, very friendly and accommodating staff. Quiet and relaxing place to stay!
Sep 24, 2021
Very well managed property. Clean, beautiful grounds. Great location to explore the area. Owners are welcoming, knowledgeable and helpful. One of the best KOA campgrounds we have stayed at.
Sep 22, 2021
Roads were narrow, pot holed, tight curved and hilly. Our lot was never meant for a 45 foot and therefore I couldn't remove my motorcycle from the hoist on back of coach. Our grass was finally mowed (on one side only) on the last day of our 2 week stay. Lots were mostly unkept and showing signs of neglect. Not your typical KOA.
Sep 22, 2021
Very nice but not perfect for travelers; more suited to seasonal campers. Otherwise very well maintained, clean and ideally located for the Western side of Penobscot Bay.
Sep 21, 2021
Great location. Nice sites and laundry facility. Bath house was clean. All staff was nice and friendly.
Sep 21, 2021
Very nice KOA. The owners also are involved in the Houlton KOA. Houlton is probably one of the nicest in the last 1 1/2 years of full timing. Great owner/managers.
Sep 20, 2021
My favorite place to stay
Sep 20, 2021
Our stay was wonderful as always. We have already booked 2 trips for next year.