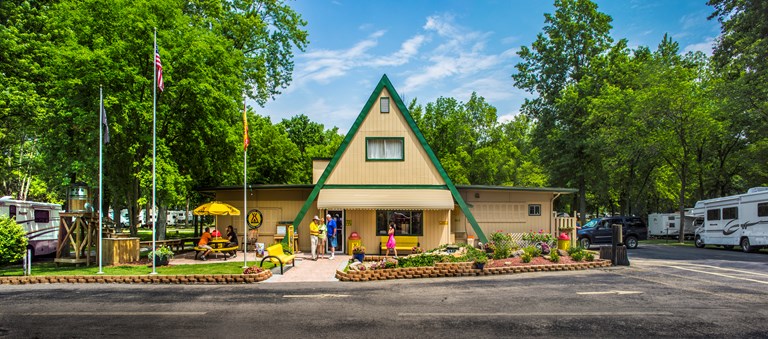 Summary
We are open! Deluxe Cabins are available and Tent Camping is available, please call us at 740-928-0706 to make a reservation. Our Swimming Pool and our Gift Shop is OPEN!
More Details
COVID-19 has impacted all of our lives in many different ways.  "We are all in this together and we will all get through it together."
We will have no contact check-ins and, for the present time, the guidelines listed below will be in effect:
1.  If you are feeling sick, running a temperature, or coughing, please stay home.
2.  Follow state guideline of social distancing of at least 6 feet.
3.  Gatherings of no more than 10 people.
4.  Firewood, Ice, Propane, and other items will be available for purchase by phone and delivered to your site.
5   All purchases in the park will be made with Credit Card only---No Cash will be accepted.
6.  Masks are mandatory in our Gift Shop/Office.
7.  Due to State and County restrictions:  NO OUTSIDE VISITORS ARE PERMITTED.   Registered guests upon arrival only.  NO Exceptions.

Give us a call at 740-928-0706 for more information.  We have been experiencing a high volume of calls, so please be patient.  
 All extra activities are currently cancelled.., The jumping pillow, pedal carts, checkers, chess, shuffleboard, mini golf are currently closed.  Our playground is open,  basketball is open (bring your own ball).
We will continue to keep you updated as we open more accommodations and activities.
The above safety measures are intended to keep you, your families, and our team safe and in good health and to continue to allow camping!