Local Area Attractions Near Brigham City / Perry South KOA Journey
We are just 10 minutes from the US Bear River Migratory Bird Refuge, and so many other attractions. Use our campground as a base camp while you discover all the area has to offer. Welcome to Box Elder County!
Our rich history is waiting for you to explore. Settled by the Mormon pioneers in the 1850s, this wild territory was tamed by sweat and blood to become the beautiful, hospitable place it is today.
Box Elder County is known as the land where East met West to bind the United States together: On May 10, 1869, the golden spike that completed the first transcontinental railroad was ceremoniously placed into a laurelwood tie at Promontory in today's Box Elder County. The marriage between the Union Pacific and Central Pacific railways was one of the most significant events in U.S. History. Less than a hundred years later, development of the solid-fuel rocket accelerated America's outerspace exploration. It took hard work, and Box Elder County is proud to be the home of two engineering events that changed the history of this nation.
As we enter the 21st century, Box Elder County continues to advance and grow. Modern businesses and factories bring prosperity, yet progress has not taken away the natural beauty of the land. The pioneers would indeed be proud of the territory they settled, and surprised at the range of recreational and cultural opportunities it now offers.
So take your time and get to know the people and sites that make Box Elder County such a unique and wonderful place. We hope you will enjoy your visit with us.
US Bear River Migratory Bird Refuge
The Bear River Migratory Bird Refuge, Brigham City, Utah has something for everyone.  On our 12-mile Auto Tour, view a great diversity of birds without ever leaving your vehicle, The auto tour area is open from sunrise to sunset.  Want to stretch your legs?  Walk the 1.5 miles of trails around our world-class Wildlife Education Center Tons of Wildlife-viewing, fishing & hunting, offered in a wetland habitat with a kid-friendly info center and It's totally free.
2155 W Forest St
Brigham City, UT 84302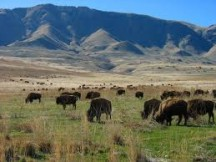 Antelope Island
Take a look at the largest of 10 islands in the Great Salt Lake and take a saltwater bath, go sunbathing, hiking, horseback riding and much more.The last of the Utah Buffalo herd lives on the Island as well as lots of other wildlife. http://stateparks.utah.gov/parks/antelope-island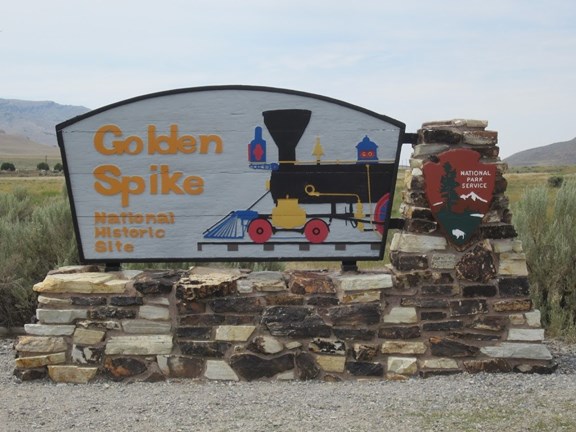 Golden Spike National Historic Site
Visit the spot where the Central Pacific and Union Pacific railways met on May 10, 1869. Golden Spike National Historic Site shares the stories of the people and settings that define the completion of the first Transcontinental Railroad. Come explore the unique history connected with one of the greatest turning points that influenced the growth of our nation.
6200 North 22300th Street West
Corinne, UT 84307 Belmont Hot Springs
Swim, golf, picnic, and even scuba dive in the middle of the winter at this warm mineral water resort. Tropical fish and lobsters are raised right on the property in the 95 degree water, (801) 458-3200.
Local Area Recreation Near Brigham City / Perry South KOA Journey Local activities:
Hiking right across the street. You can hike up into the mountains and enjoy the fragrances that this amazing fruitway offers.

Fishing at Willard Bay, Ogden River, Logan River and many more great convenient places.

Walker Cinemas VI Movie Theatre just down the road for your convenience if you have been dying to see the latest release. 

Utah's fruitway is on Highway 89 between Willard and Brigham City offers beautiful country and there are many delicious fruit stands with the freshest fruit imaginable.

Maddox is Utah's original steakhouse with a reputation for the finest beef.

Willard Bay is a beautiful sparkling body of water that is a popular spot for boating, water-skiing, year-round fishing, and eagle watching. Just 3 miles away.

Brigham City / Perry / Willard, UT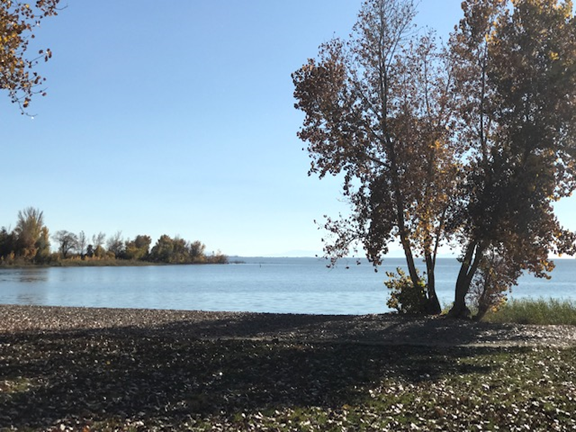 Fishing
Wonderful fishing at Willard Bay (only 5 minutes from us), Ogden River, Logan River, Mantua and many more easy to find places! Off Roading
Great Offroading and ATV trails just a few minutes from teh Campground. Fun for everyone in the family!