Boone KOA Holiday Campground Blog 10/1/2020
Fall is beginning to show its beautiful colors here in the mountains.  The smell of fall is in the air.  The sound of laughter echoing from our playground has been such a wonderful sound to hear.  We were able to open the playground for Labor Day weekend.  We are working hard to keep our campers and...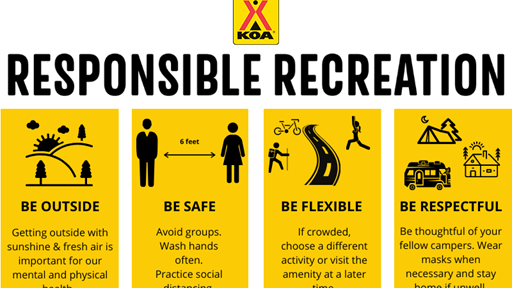 6/26/2020
Status of campground amenities may change by your arrival date, but the following is the status as of today.Our pool is open! The hours are 9am until the time the store closes.  The requirement in place by North Carolina state mandates that based on the square footage of our pool deck and pool no... 6/24/2020
Our pool is now open with limited occupancy.  Sign ups are available at the front desk for 45 min time slots.  Thank you for your cooperation and understanding as we make efforts to help our campers have a safe and enjoyable time. 6/8/2020
Here at Boone KOA we are happy to welcome back our valued guests!  Some amenities are limited under the direction of the CDC and NCDHHS.  It is our goal to keep our campers safe and create an enjoyable time for everyone!Please remember that all guests must maintain a minimum of 6 feet of social... 6/8/2020
Current Update:  June 5th, 2020We opened our bathroom facilities today!  In order to keep or campers safe, we are limiting occupancy in the restrooms to 6 people at a time.  We have measures in place to ensure social distancing in our restrooms.  Please call if you would like to make a Kabin, Deluxe...