Local Area Attractions Near Bangor / Holden KOA Holiday
Bangor Holden KOA is centrally located and is just 6 miles from Bangor and 45 minutes from Bar Harbor, so if you are coming to this area to see a concert at Darling's Waterfront Pavilion or looking to explore Acadia National Park, then we are the campground for you.  Enjoy your day hiking up Cadillac Mountain or strolling through the seaside village of Bar Harbor, with all the shops and restaurants that they have to offer, and then come back to the campground to relax around the pool or enjoy some s'mores around your campfire. . There are many other wonderful day trips to be easily planned using Bangor Holden KOA as your base camp.  Spend the day at Baxter State Park, Mount Katahdin, or try your luck at spotting a moose up in the Moosehead Lake Region. Bangor Holden KOA is a great stopping point for your trip to Maine and offers a place to park your rig and take day trips to see all that Maine has to offer. If this area isn't your final destination, and you are heading up to Nova Scotia, New Brunswick or Prince Edward Island, then your journey north will be taking you right past our front door, so why not consider staying the night with us.
Bar Harbor
Bar Harbor is one of those places everyone should visit in their lifetime. It is the heartbeat of Mount Desert Island and just 45 minutes from our campground.  Enjoy your day wandering through the many unique shops and be sure to leave time for a delicious lunch or dinner at one of this village's many restaurants. Bar Harbor is the stepping stone to a wide variety of sailing trips that will take you out to sea to watch for whales, puffins and other wildlife. There are a number of lighthouses, just off shore, that can be seen from these tours as well. If you still have time, Acadia National Park is just a short drive away and has something for everyone, from the avid mountain climber to those of you looking to take a leisurely stroll along a beach or through a forest.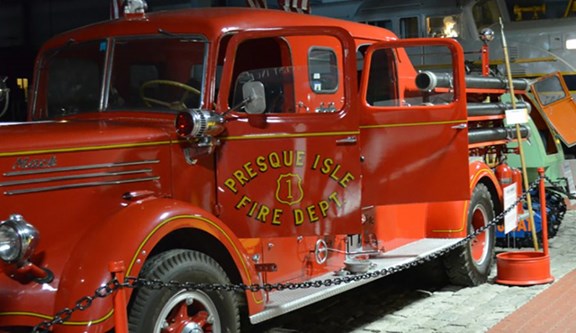 Cole Land Transportation Museum
The Cole Land Transportation Museum, located about 10 minutes away in Bangor,  is a wonderful adventure for both kids and adults. Enjoy the preserved displays and learn about some of the historical land transportation vehicles that Maine has had, through the years. This museum also shares with its visitors an extensive U.S. Military display.
405 Perry Road
Bangor, ME 04401
Fort Knox
Fort Knox, Maine's largest historic fort, features stunning military architecture and granite craftsmanship. Constructed between 1844 and 1864 by master craftsmen and never fully completed, this is an unaltered example of a large mid-19th century granite coastal fortification. It is also New England's finest unmodified specimen of military architecture of the period.
The fort was strategically located on the narrows of the Penobscot River to protect the river valley from naval attack. Although it never saw combat, Fort Knox was garrisoned during the Civil and Spanish American Wars.
Fort Knox bears the distinction of being Maine's first granite fort. About 500 troops from Connecticut were stationed here during the Spanish-American War. They lived outside the main fort structure in large tents. Today, visitors can stroll the grounds of this great fort and learn about the rich history of the troops who served to protect American interests during the 1800s.
740 Fort Knox Road
Prospect, ME 04981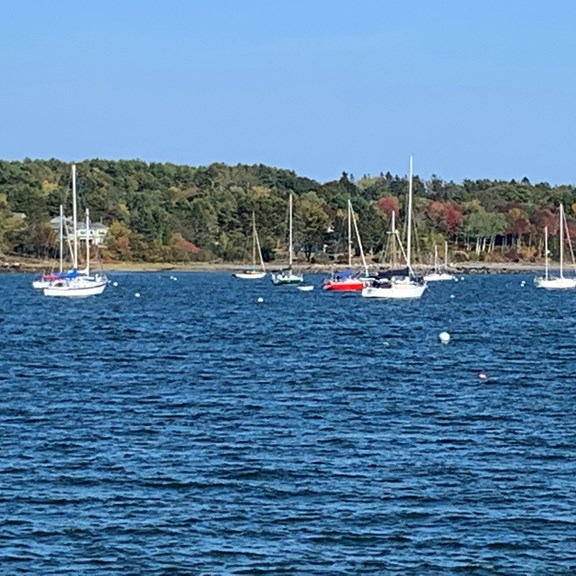 Belfast
One of the best things about Maine is the diversity of its small towns, from fishing ports to great spots along our rivers and ponds. Belfast is one of these villages and it is only a 45 minute ride from our campground.  Enjoy the beautiful, scenic drive and arrive in Belfast to a view that makes you feel like you are stepping into a postcard. Stroll along Main Street, wandering in and out of some of the lovely shops, and then wander down to the waterfront and enjoy a meal overlooking Belfast Harbor.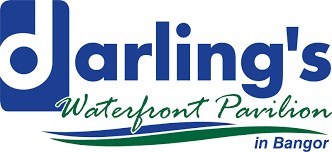 Darling's Waterfront Pavilion
Darling's Waterfront Pavilion is a local concert venue, in Bangor, that is only 6 miles from the campground.  In the past, they have had many big names play there including Elton John, Luke Bryan, Ozzie Osborne, Rod Stewart, The Dixie Chicks, and Phish. We typically book quickly for concert dates, so make your reservations soon so you won't be disappointed.
1 Railroad Street
Bangor, ME 04401