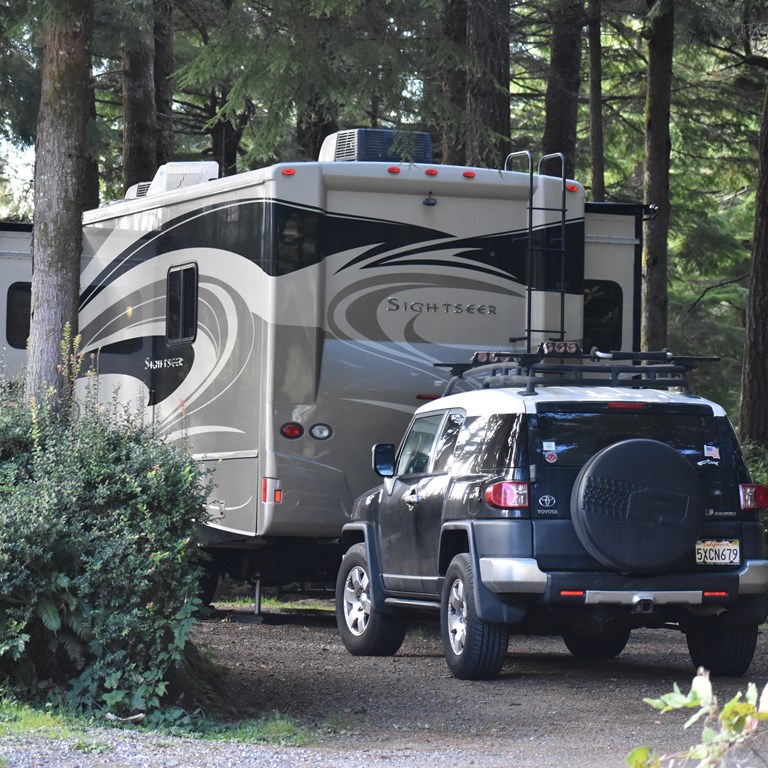 General Campground Information
Kamper's Food Truck
You will find here at our KOA a family friendly Food Truck offering a verity of items for everyone to enjoy.  We will have Funnel Cake, Churros, Corn Dogs, Ice Coffee for those that need that extra kick and like it cold, and Cotton Candy for those that are young and young at heart!  Come on over and take a bite, you won't regret it.
Train Rides
We offer train rides every evening starting at 7 PM. Memorial Day to Labor Day.
Check In/Check Out Times
Check in: Anytime after 1:00 p.m.
Check out: 11:00 a.m.
Re-register by 10:00 a.m. to extend your stay (based on availability)
Quiet Hours
Quiet Hours from 10 PM to 8 AM everyday.
Hours
Office: 9:00 AM - 5 PM ( off season ) 9:00 AM - 6:00 PM starting Memorial weekend through Labor day weekend
Rec. Room: 9:00 AM - 8:00 PM ( off season ) 9:00 AM - 10:00 PM starting Memorial weekend through Labor Day weekend
Laundry: 9:00 AM - 10:00 PM
Heated Pool and Hot Tub
Opens Memorial weekend thru September 30th from 9:00 AM to 10:00 PM
Proper swim wear is required. Oregon health prohibits wearing shorts, shirts, cut offs, and everyday clothes in the pool or hot tub as it is unsanitary. Children under 14 must be accompanied by an adult.
No Food or Alcohol allowed in the Pool area.
Campfires
Campfires are only allowed in the designated fire rings. Firewood must be contained within the fire ring (burning logs outside of the fire ring is not allowed). Gathering wood or cutting of wood/brush/trees is not permitted. Wood brought onto campground while camping must be hauled out when checking out (due to the risk of disease and invasive insects the State of Oregon prohibits importing wood from out of the area). We do offer firewood for sale at the office. On departure please burn out your fire. Check with the office if you have any questions. Thank you.
Directions to Campground
Located on scenic Highway 101 (big yellow KOA sign is hard to miss!)
16 miles south of Bandon
10 miles north of Port Orford
Mile marker 291
Visitors
Visitors to the campground must register at the office BEFORE proceeding to a campsite. We charge $3.00 for children and $7.00 for adult visitors. The registered camper is responsible for the actions of your guests.
Limited WIFI
We have updated our Internet service, Wifi is available throughout the campground. It will allow you to surf the net, check emails, and visit on Facebook. It will NOT support streamlining, movies, downloading music, games, or large file downloads. Thank you.
Pets
Pet friendly!! Non-aggressive pets are welcome (always on a leash of course) in our RV and tent sites. They are not allowed to venture in the pool/hot tub enclosure, playground, restrooms, store building, or cabin sites. Pets are not to be left unattended at your campsite or in your vehicle. Be sure to check out the new off leash Pet Park located at the bottom of the park!
Meet Your Hosts
We invite you to come and enjoy the beautiful forest of the Bandon/Port Orford KOA. Visit the beach for fishing and agate hunting within minutes us. Let us enjoy the Southern Oregon coast together.
Our love of the outdoors has brought us to this secluded spot on the Oregon coast. As new owners, we want you to come and share your camping experiences with us.