Austin East KOA Holiday Recreation
When it comes to family activities, outdoor adventures and exciting cultural attractions, a vacation near Austin has all this and a whole lot more. Choosing Austin East KOA is your perfect gateway to this thrilling region. Our campground is also full of fun-filled things to do for the whole family.
If you are looking for a place you can adventure into Austin or just stay put for a day or two, Austin East KOA is a great place to sit back and relax or enjoy one of the games and activities here at the campground.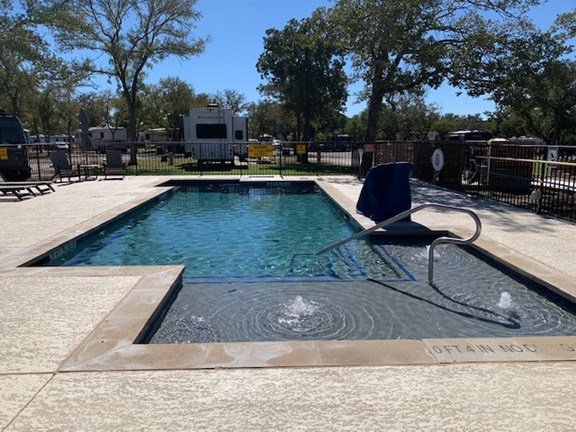 Swimming
The best way to enjoy Austin's long, hot summer days is poolside. Our lovely swimming pool is the perfect place to cool off and relax during your vacation near Austin. Adults love taking a dip in the refreshing water or lounging on pool recliners working on their tans. Kids enjoy splashing around and playing their favorite swimming games. There is even a shallow area near the stairs for our littlest campers. Our pool is open from March 1 to October 31.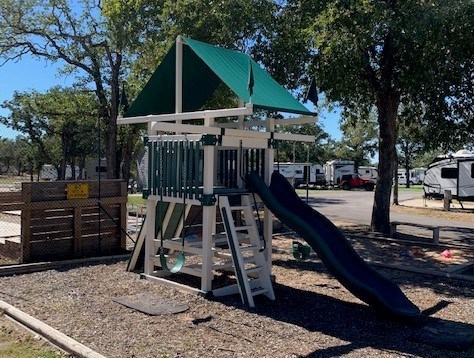 Playground
Your kids will have a great time burning off energy, making new friends and building imaginary worlds on our play equipment. Kids thrive when they have a space to call their own. Whether they are jumping, swinging, sliding or running, our playground is the perfect place to enjoy the outdoors. An hour of play can work off that unspent energy from traveling by car or plane, and it is a great way for parents to get a moment or two to relax.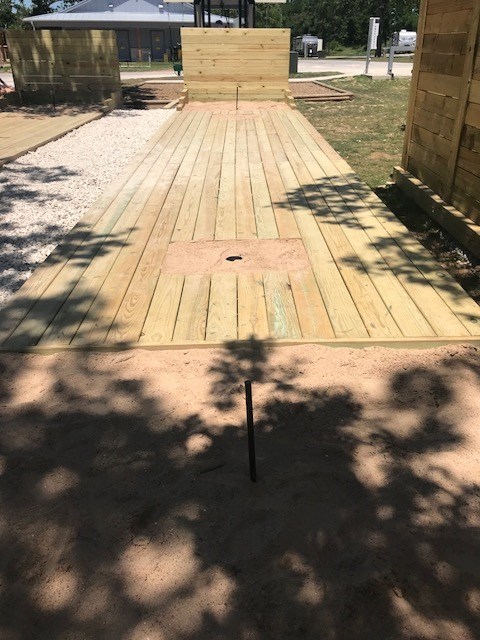 Horseshoes and Washers
Challenge your friends and try your luck in an exciting game of horseshoes or washers. Horseshoes is a classic lawn game played by two people or teams of two. The goal is to toss horseshoes at a stake in the ground, and whoever tosses their horseshoe closest to the stake wins. Similar to horseshoes, washers is another tossing game where teammates throw disk-shaped washers into holes in a box. Whoever gets their washer inside the hole or closest to it wins.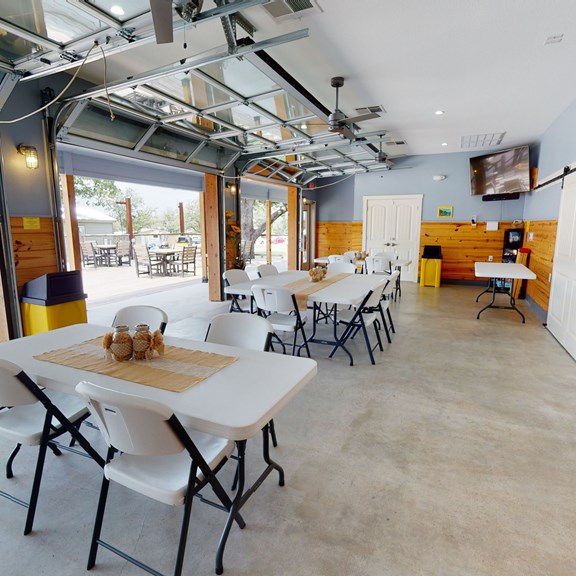 Clubhouse
Our clubhouse is the perfect venue for group activities. Join your friends and neighbors in the clubhouse to watch the game on our big-screen TVs, or lounge on the deck and watch the stars light up the Texas sky. Whether you are planning a family reunion or a big get-together, be sure to talk to our team about how you can use our clubhouse to enhance your experience at Austin East KOA.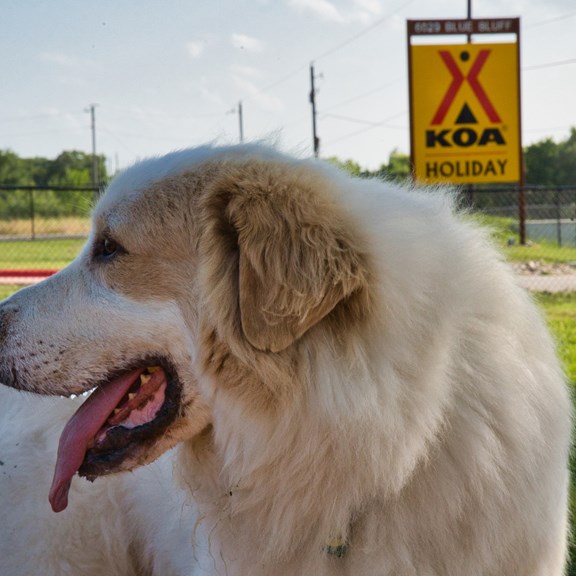 Dog Park
When it comes to pet-friendly campgrounds near Austin, TX, look no further than Austin East KOA. Our location features lots of dog-friendly amenities, such as our 1/2 acre dog park, to ensure even our four-legged campers have an unforgettable experience.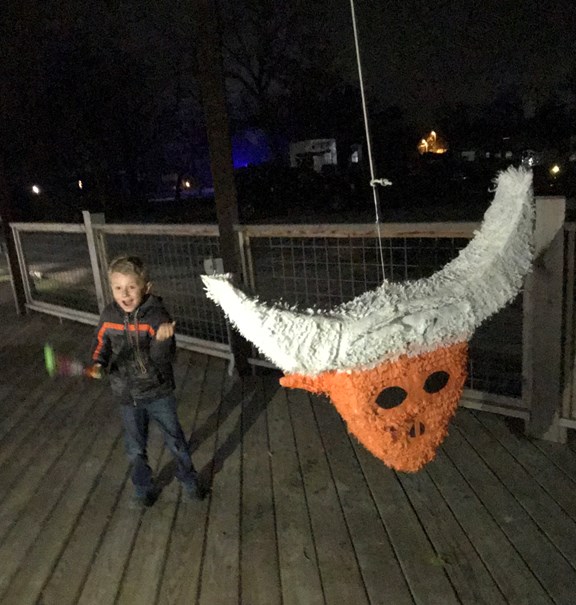 Group Functions
We love getting together with our campers here at Austin East KOA. That is why every season, we plan a whole slew of exciting events that are fun for young and old alike. Group functions are a great way to meet your fellow campers and try something new. Whether it's a Chili Cook-Off, Bar-b-que, live music on the deck or a Piñata Party, y'all are welcome to join in the fun.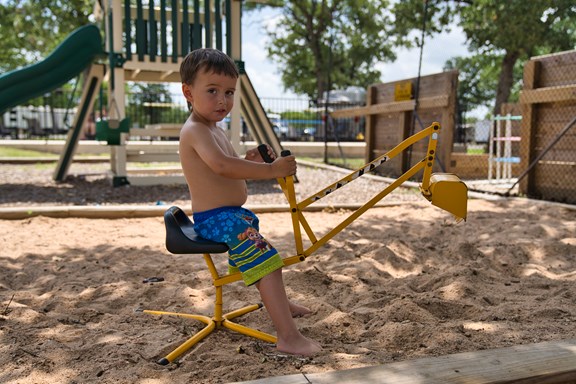 SandBox
There is no play as pure and simple as a good old-fashioned sandbox. This nature-made toy becomes a massive landscape where toy trucks rule the scene, and hidden treasures are just waiting to be found. Your kiddos will love digging and building in our sandbox as they use their imaginations to create a world of their own. Those tiny grains of sand and rock provide little ones with an endless supply of creative fun.
Corn Hole
If your family or friends want a little friendly competition, head over to the clubhouse for a game of corn hole. This lawn game involves tossing small bags at a slanted board with a hole in the far end. Traditionally, the bags were filled with corn — thus the name corn hole. However, most corn hole games today use small bean bags. The team that tosses their bags into the hole and earns the most points wins.
Local Area Recreation