Local Area Attractions Near Austin East KOA Holiday
"There's something for everyone" may be cliché, but for Austin and the surrounding area, it's true! As one of the fastest-growing cities in the country, Austin, TX, is chock full of great food, quirky local sights and world-class museums. Still, despite its size, Austin leaves plenty of space to connect with nature and the thrill of the outdoors.
When you stay at Austin East KOA, you will find plenty of on-site amenities to ensure a relaxing and entertaining experience during your time in Austin. However, if you are looking for what to do near Austin, here are some of our favorite places to go and things to see. Check with our helpful front desk staff if you need more information.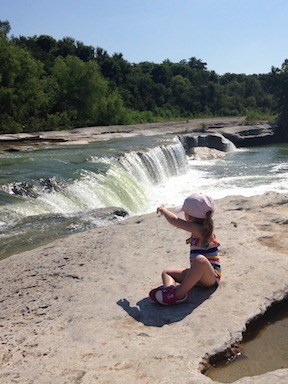 McKinney Falls State Park
Located just 20 minutes away is a beautiful state park that has just under nine miles of trails and weekend outdoor programming. As you watch Onion Creek flow over the limestone ledges and explore the trails of the Hill Country woodlands, you'll wonder how all this beauty can lie within Austin's city limits. Spend a day splashing in the pools, or get some exercise scrambling over boulders or biking the trails. The local creeks are also a great place to enjoy some peaceful fishing. 
5808 McKinney Falls Parkway
Austin, TX 78744
Walter E. Long Lake
Whether you are in pursuit of some largemouth bass and catfish or searching for a place to relax and unwind with the whole family, you're sure to love all the recreational opportunities at Walter E. Long Lake. Just four blocks from the Walter E. Long Metropolitan Park, this lake offers fishing, kayaking, swimming, floating and picnicking. There are large mowed easements that are great for hiking or walking your dog. For a more thrilling visit, be sure to pack your Jet Ski and explore the water.
Walter E. Long Metropolitan Park
6614 Blue Bluff Road
Austin, TX 78724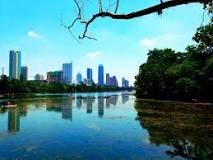 Lady Bird Lake
Lady Bird Lake, owned and operated by the City of Austin and the Lower Colorado River Authority, stretches 416 acres in downtown Austin, TX. The lake's primary purpose is to serve as a reservoir for flood control. However, Lady Bird Lake also serves as the best place in Austin to kayak, canoe and stand-up paddleboard. The lake is a popular stop for recreation and is directly connected to many of the things considered must-dos in Austin, TX. The Lady Bird Hike and Bike Trail is the best place in town to walk, jog, run or bike. Check it out!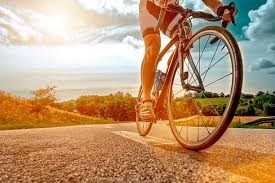 Southern Walnut Creek Trail Bike Path
Located in East Austin, this lovely path of twists and turns is a nature lover's delight. Bicyclists, as well as joggers and hikers, love this recreational resource, which is found in the heart of the city. Southern Walnut Creek Trail is an ideal place to enjoy the trees and foliage as you get a little exercise. Plus, you will cross only one street on this entire eight mile, 10-foot wide concrete path through the Walnut Creek Greenbelt.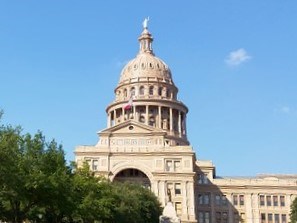 Texas Capitol
Explore one of the most beautiful and historically rich attractions in all of Texas — free of charge. Free 30 minute tours of the largest state capitol building in the United States are given daily, excluding some holidays. As you step through the storied rooms and halls that make up this stunning building, you are sure to gain a deeper insight into the Lone Star State.
1100 Congress Ave
Austin, TX 78701
Local Area Recreation Near Austin East KOA Holiday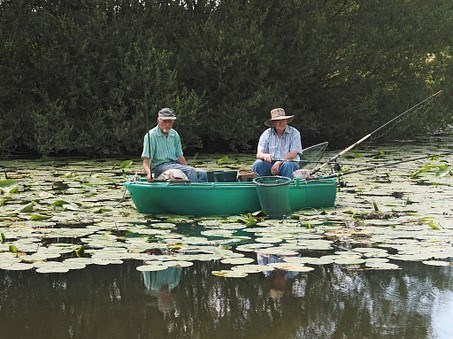 Fishing and Boating
Fishing is a great way to relax and enjoy the outdoors. Whether you are an avid angler or introducing the kids to the joys of fishing, there are plenty of fishing spots in and around the Austin area: 

Catch a largemouth bass, hybrid striped bass, catfish or sunfish in the 1,200 acre Walter E. Long Lake located a half-mile mile up the road from our campground.

Find a spot along the banks of Lady Bird Lake among the tree roots and cattails and enjoy some great fishing right in the middle of downtown Austin.

Explore the hidden gem of Texas Hill Country. The temperate waters of Canyon Lake allow the typically cold-water rainbow trout to thrive. You'll love angling for these eye-catching purple-colored fish.

Austin's mild climate also makes it a haven for water enthusiasts. If you get tired of fishing, enjoy some water sports in this area's many rivers, creeks and lakes. Two of our favorite nearby places to boat, kayak or stand-up paddleboard include McKinney Falls State Park and Pedernales Falls State Park.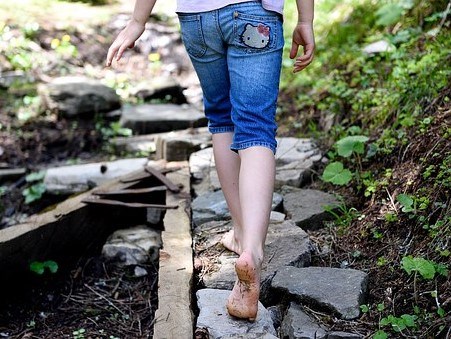 Hiking and Biking
Hiking near Austin is a great way to enjoy the outdoors and get to know this great land's natural beauty. The area features many trails where you can hike, walk or jog. Some of the best trails are located right inside the city limits. The Hill Country also features state parks and preserves galore. If you're looking for spectacular views and invigorating climbs, some of our favorite hiking trails are Mount Bonnell, Blunn Creek Preserve and Barton Creek Greenbelt.
If you are traveling by two wheels, there are also tons of biking trails throughout the city of Austin for all levels of biking enthusiasts. Walter E. Long Metropolitan Park is the closest area to our campground. However, if you are looking to up your difficulty level, Goodwater Loop is a rigorous 28-mile dirt loop that offers a few stop-offs along the way for swimming. For some varied terrain, stop by Emma Long Metropolitan Park, which allows cyclists to journey off the beaten track.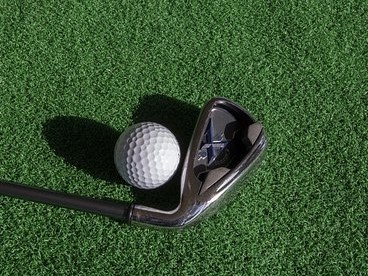 Golf
Grab your clubs and tee off as you experience some of the best golfing in Austin, TX, during your stay at Austin East KOA. There are a variety of courses, both public and private, nestled among the rolling hills of Texas Hill Country. These links offer high-quality greens, clubhouses and fully stocked pro shops, all among some of the most gorgeous scenery in Austin. Whether you're a weekend amateur or you are planning an exciting golf retreat, our campground is the perfect home base for your golfing trip.
Several public golf courses are located nearby. Bluebonnet Hill Golf Club is only four miles away from our campground on Decker Lane. Lion's Municipal is a historic Austin golf course that has hosted some golfing greats during its long history. There are also plenty of golf clubs that welcome visitors who wish to pay the daily fee.