What To Do Near Austin, TX
"There's something for everyone" may be cliché, but for Austin and the surrounding area, it's true! As one of the fastest-growing cities in the country, Austin, TX, is chock full of great food, quirky local sights and world-class museums. Still, despite its size, Austin leaves plenty of space to connect with nature and the thrill of the outdoors. 
Book Your Stay at Austin East KOA While Exploring Austin, TX
Kick back and relax during your stay at Austin East KOA and check out some of the oldest barbecue spots in Austin including Southside Market and Louie Mueller Barbecue. If you are looking for live music in Austin, take a look at The Austin Chronicle for what's playing. Other family activities near Austin include the many museums a part of the Austin Museum Partnership! from history to art, there are plenty of options for great museums in Austin, TX.
Whether you tent camp, RV camp, or stay in one of our Deluxe Cabins, you will find plenty of on-site amenities to ensure a relaxing and entertaining experience during your time in Austin. However, if you are looking for what to do near Austin, here are some of our favorite places to go and things to see at the best of South and North Austin's attractions. Our helpful front desk staff can help if you need more information.
Ready to experience Austin? Book you reservation at Austin East KOA Holiday! Get in touch with us at 512-732-2812.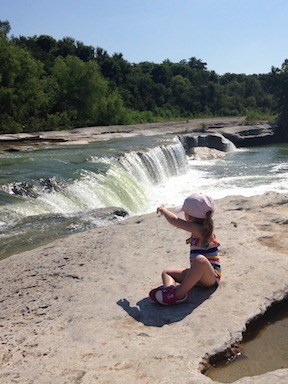 McKinney Falls State Park
Located just 20 minutes away is a beautiful state park that has just under nine miles of trails and weekend outdoor programming. As you watch Onion Creek flow over the limestone ledges and explore the trails of the Hill Country woodlands, you'll wonder how all this beauty can lie within Austin's city limits. Spend a day splashing in the pools, or get some exercise scrambling over boulders or biking the trails. The local creeks are also a great place to enjoy some peaceful fishing. 
5808 McKinney Falls Parkway
Austin, TX 78744
Walter E. Long Lake
Whether you are in pursuit of some largemouth bass and catfish or searching for a place to relax and unwind with the whole family, you're sure to love all the recreational opportunities at Walter E. Long Lake. Just four blocks from the Walter E. Long Metropolitan Park, this lake offers fishing, kayaking, swimming, floating and picnicking. There are large mowed easements that are great for hiking or walking your dog. For a more thrilling visit, be sure to pack your Jet Ski and explore the water.
Walter E. Long Metropolitan Park
6614 Blue Bluff Road
Austin, TX 78724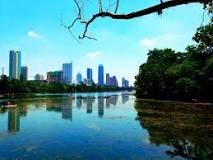 Lady Bird Lake
Lady Bird Lake, owned and operated by the City of Austin and the Lower Colorado River Authority, stretches 416 acres in downtown Austin, TX. The lake's primary purpose is to serve as a reservoir for flood control. However, Lady Bird Lake also serves as the lake near Austin, TX to kayak, canoe and stand-up paddleboard. The lake is a popular stop for recreation and is directly connected to many of the things considered must-dos in Austin, TX. The Lady Bird Hike and Bike Trail is the best place in town to walk, jog, run or bike. Check it out!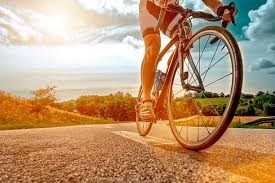 Southern Walnut Creek Trail Bike Path
Located in East Austin, this lovely path of twists and turns is a nature lover's delight. Bicyclists, as well as joggers and hikers, love this recreational resource, which is found in the heart of the city. Southern Walnut Creek Trail is an ideal place to enjoy the trees and foliage as you get a little exercise. Plus, you will cross only one street on this entire eight mile, 10-foot wide concrete path through the Walnut Creek Greenbelt.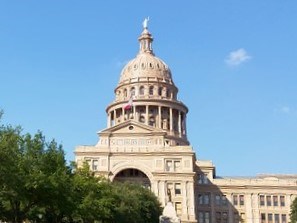 Texas Capitol
Explore one of the most beautiful and historically rich attractions in all of Texas — free of charge. Free 30 minute tours of the largest state capitol building in the United States are given daily, excluding some holidays. As you step through the storied rooms and halls that make up this stunning building, you are sure to gain a deeper insight into the Lone Star State.
1100 Congress Ave
Austin, TX 78701
Local Area Recreation Near Austin East KOA Holiday