The Ultimate Indiana Road Trip: Things to See and Do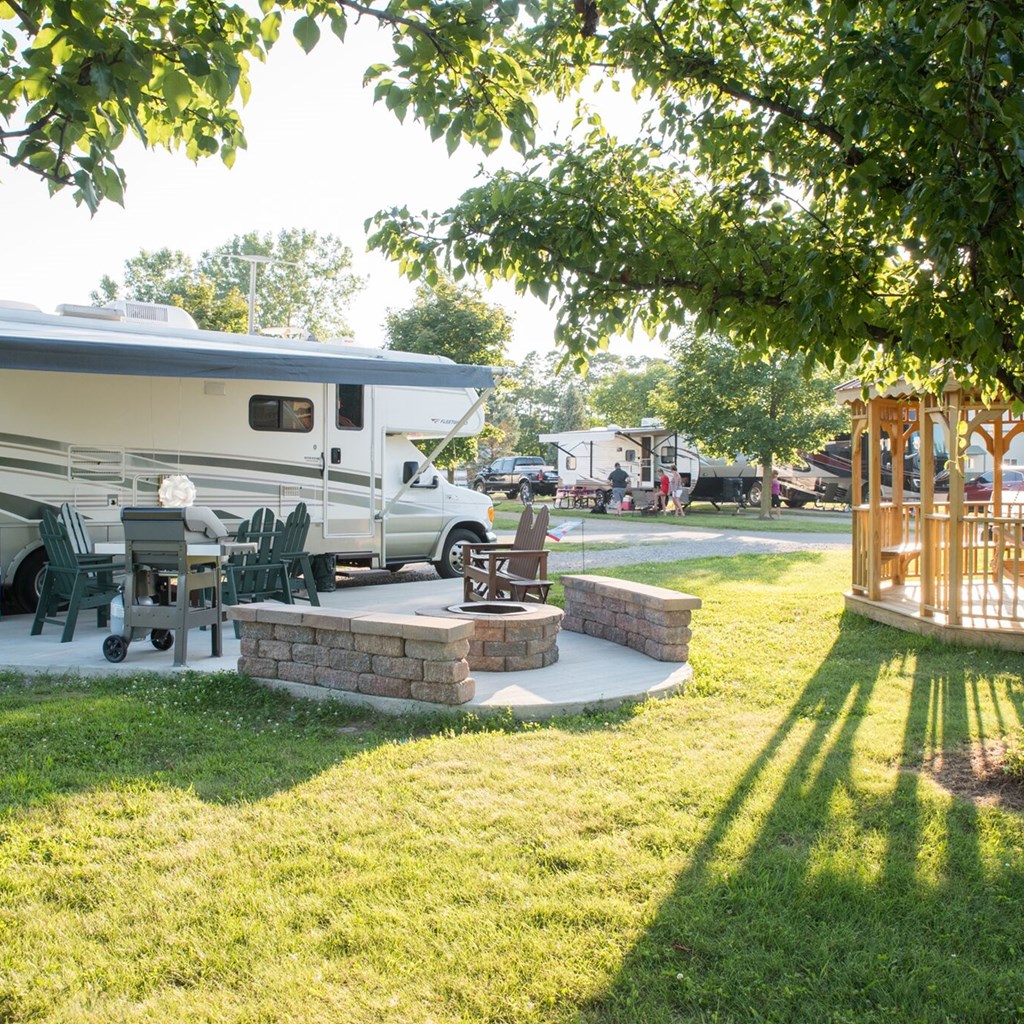 The Ultimate Indiana Road Trip: Things to See and Do
With waterfalls, historic landmarks, offbeat restaurants and award-winning amusement parks, The Hoosier State is filled with must-see destinations that are perfect for a memorable road trip. One of the best things about taking a road trip through Indiana is that you can start and end anywhere you would like, and you will not run out of things to see or experience. You can begin in the west or east corner of the state and work your way around, or you can journey back and forth from different attractions and fit as many things into your itinerary as possible.
As you road trip your way through Indiana, do not miss out on these top landmarks, attractions, parks, restaurants and seasonal locations.
Landmarks and Attractions You Do Not Want to Miss
Whether you are interested in history, architecture or scenic views, Indiana is brimming with opportunities.
Notre Dame
Located near South Bend in northwestern Indiana is the University of Notre Dame, one of the most beautiful and toured college campuses in America. While the architecture alone is a sight to see, the campus is home to many attractions that draw visitors in regularly, such as:
The Grotto of Our Lady of Lourdes
The Golden Dome
"Touchdown Jesus" at Hesburgh Library
Basilica of the Sacred Heart
Snite Museum of Art
Notre Dame offers free guided tours to the public throughout the year.
Indiana War Memorial
Indianapolis is bustling with things to do, including the Indiana War Memorial Museum. The neoclassically designed museum showcases artifacts and educational displays from various wars and includes a collection of historic battle flags. The Indiana War Memorial is a part of the Indiana War Memorial Plaza Historic District, which houses the Medal of Honor Memorial, the 9/11 Memorial on the Canal, the Soldiers and Sailors Monument and Veterans' Memorial Plaza.
Michigan City Lighthouse and Pier
Looking for a little creative inspiration and coastal beauty on your road trip? Michigan City Lighthouse and Pier is a popular destination for many, due to the serene surroundings and on-the-water views. The lighthouse rests at the end of a long, catwalk-like pier and is the only publically operating lighthouse in the state. Bring your camera, sketchbook or easel and plan to catch the sunrise or sunset.
William Henry Harrison's Grouseland
History buffs should not leave Indiana without taking visiting William Henry Harrison's Grouseland in Vincennes. The house served as William Henry Harrison's home while he was the governor of Indiana, a few decades before being elected President of the United States. Grouseland is a shining example of Georgian and Federal design and was the first brick home constructed in Indiana. Visitors can tour the inside to get a glimpse into early American life and see exhibits about local history and Harrison's brief presidency.
Parks and Forests to Explore
The best Indiana road trips incorporate plenty of pull-off opportunities for breathtaking views and outdoor adventures. Waterfalls? Underground caverns? Forest hiking? However you prefer to stretch your legs, you can find it here.
Lincoln State Park
Lincoln State Park is 1,747 acres of historic land and is the place where Abraham Lincoln grew up. You can hike and have a picnic or spend the day swimming and boating on two lakes. See the intricate Lincoln Boyhood National Memorial and learn more about the country's 16th president when visiting the site where his family cabin once stood. You can also tour nearby historic homes and exhibits. Stop by the Sarah Lincoln Woods Nature Preserve as well to see what the land looked like hundreds of years ago.
McCormick's Creek State Park
McCormick's Creek State Park in Spencer is the state's first state park and a hiker's paradise. Some of the most popular hiking trails at the park include Falls Canyon Trail and the trail at Wolf Cave Nature Preserve, both of which take you deep into the most scenic parts of the park. In addition to hiking, you can also see stone bridges, climb a fire tower and get your feet wet in the limestone-lined White River.
Hoosier National Forest
The 203,000-acre Hoosier National Forest in Bedford has a neverending collection of things to do, including:
With a combination of forest, prairie land and rushing stream waters, Hoosier National Forest is a great way to spend the day.
Caverns
One of the most fun Indiana road trips you can take is to explore all of the state's best caverns for a one-of-a-kind experience. Popular spots include:
Indiana Caverns: Indiana Caverns near the historic town of Corydon takes you 110 feet underground on a boat ride to see boulders, a waterfall and places where bones as old as the ice age were found. Indiana Caverns also has several kid-friendly activities, including an underground escape room, gemstone mining, an outdoor zip coaster and an interactive Cavern of the Sabertooth activity outdoors.
Marengo Cave: Marengo Cave is Indiana's most visited natural attraction and a national landmark. With cave tours, explorations and overnight adventures, Marengo promises an unforgettable journey underground.
Squire Boone: Squire Boone caves in Mauckport is located near the historic Boone's Mill, a grist mill built by Squire Boone in the 1800s that has since been restored. Inside the cave, you will see cave bats and cave formations like soda straws and stalactites.
Because it is cooler underground, remember to bring along a jacket when touring caverns, even in the summer!
Road Trip Restaurants
Road snacks and drive-thrus are an essential part of any road trip, but you should also incorporate plenty of local eateries along your route. These are some of the most popular and interesting places to dine in Indiana:
Oasis Diner in Plainfield: Oasis Diner is a historic, 1950s-style restaurant, reminiscent of the era it was born out of. The old-fashioned eatery has been serving road trippers, tourists, vacationers and locals since 1954, and the menu still features some of the original items.
Tippecanoe Place Restaurant in South Bend: For an upscale road trip event, head to Tippecanoe Place, a historic mansion and restaurant. Spend the evening immersed in the house's ambiance, sampling the decadent menu or sipping a brew at the Brewery Lounge.
Das Dutchman Essenhaus in Middlebury: Featured on the Food Network, Das Dutchman Essenhaus is an Amish-style eatery and inn that employs Amish and Mennonite chefs for an authentic experience.
Zydeco's in Mooresville: Zydeco's — also featured on television — brings the food and energy from New Orleans' French Quarter to Indiana with authentic and locally sourced Cajun food.
South Side Soda Shop in Goshen: Another Food Network favorite, South Side Soda Shop is the place to go for old-fashioned sodas, malts and milkshakes, as well as award-winning pie and chili.
Huber's Orchard, Winery and Vineyards in Starlight: Head to Huber's Winery to sample wine, tour the vineyards, shop the farm and market and grab a bite to eat at the cafe, cheese shop or ice cream parlor.
Schimpff's Confectionery in Jeffersonville: Schimpff's Confectionary is among the oldest operational candy stores in the country, and it is an Indiana staple. Stop in to view the museum or take a tour of the store, and do not leave without loading up on homemade candies, including unique local favorites.
The Chocolate Trail in Richmond: Turn your road trip into a sweet treat when you grab a passport to the self-guided Chocolate Trail walking tour in Richmond and enjoy samples along the way!
Seasonal Locations to Visit
Indiana experiences all four seasons, and each one brings along new travel opportunities. The following locations are accessible throughout the year, but there is something extra special about enjoying them at the perfect time.
Spring Mill State Park
Spring Mill State Park in Mitchell rests on Spring Mill Lake and features Pioneer Village, a historic preservation of the 1814 town that once stood in its place. In the village, you can watch interpreters reenact daily scenes from life in 1863 and get a closer look at the limestone gristmill still used for cornmeal. The nearby Nature Center has exhibits about the park and its wildlife, including a kid-friendly area with crafts, puzzles, coloring and puppets.
You can also hike or bike your way through the park, or hop on a boat tour of the underground caves. When you visit Spring Mill State Park in the springtime, you enjoy all of these experiences but with the addition of vividly colored blooming flowers and trees.
Indiana Beach
For a day of adrenaline-filled excitement, let your road trip take you to Indiana Beach, one of the most popular summer destinations in the Hoosier State. Located near Norway and Monticello on Lake Shafer's shores, this amusement park features rollercoasters, thrill rides, water rides and a kid-friendly zone.
Lake Michigan
For a northern Indiana road trip, no journey is complete without a summertime stop at Lake Michigan. Here, you can lounge beside the lake or take a boat or kayak onto the water for an afternoon. South Shore of Lake Michigan is close to many towns with dining, shopping and family-friendly activities.
Hike and explore the sandy shoreline of Indiana Dunes National Lakeshore, and you might just forget you are staring out at a vast lake and not the ocean. If you listen carefully, you can hear the sand singing when you walk across it in a unique, naturally-occurring phenomenon.
Clifty Falls State Park
In addition to abundant fossils and caverns, Clifty Falls State Park is where you can find many of the state's most popular waterfalls, including Big Clifty, Little Clifty and Tunnel Falls. These waterfalls are a picture-perfect road trip destination all year long, but they freeze into sparkling ice formations during the winter and throughout early spring.
Santa Claus, Indiana
With a name like Santa Claus, could there be any better place to visit during the winter season? Dubbed "America's Christmas Hometown," the village celebrates the holiday season throughout the entire month of December with elaborate decorations, as well as:
Parades
Tours
Concerts
Light displays
Candlelight walks
Interactive story displays
Public games and competitions
Holiday World and Splashin' Safari
While Santa Claus may be the go-to place for winter fun, it is also one of Indiana's most popular summer destinations, thanks to Holiday World and Splashin' Safari. Holiday World is a holiday-themed amusement park that features displays, rides, games and food inspired by several holidays, including Christmas, Halloween, Thanksgiving and Independence Day. Splashin' Safari is an outdoor water park on the same property that has been named the best outdoor water park in the country multiple times.
Nashville, Indiana
You can visit Nashville, Indiana, any time of year, and you are guaranteed to have a memorable experience. Visiting Nashville in the fall, however, is especially memorable. Nashville is a unique small town full of small, picturesque shops that sell everything from handcrafted furniture and homemade food to artwork and antiques. What makes Nashville the ideal autumn retreat? Maybe it is the decorated sidewalk displays, the handcrafted items in the shop windows or enjoying a scoop of pumpkin ice cream on a brisk trolley train ride — whatever the reason, this is a cannot-miss fall destination.
Tips for Camping in Indiana
While you spend your days driving from one exciting destination to the next, you need somewhere to refuel and unwind at the end of the day. Camping at a campground is ideal during a road trip because you can enjoy a cozy fire, on-site amenities and continue the fun with plenty of room to stretch your legs and meet fellow travelers.
When camping in Indiana, consider the following tips:
Choose your lodging style: When you go camping at a place like Kampgrounds of America, you can choose how you want to stay, whether it is in a cabin, at a Tent Site, at an RV Site or even in a unique lodging option like a yurt or an Airstream trailer.
Plan ahead: Although a little spontaneity is key to a memorable road trip, try to plan your camping reservations ahead of time. Many parts of Indiana get very busy during peak travel seasons. By planning ahead, you can enjoy each destination without worrying about securing a place to stay at the end of the day.
Pack for all types of weather: Indiana experiences all four seasons, which means you could encounter rain, snow, storms and humidity. Pack according to the season you are traveling in, and always check the weather forecast before you head out for the day.
Let Angola/Hogback Lake KOA Holiday Be Your Basecamp for an Indiana Adventure
With its family-friendly on-site amenities and spacious campsites, Angola/Hogback Lake KOA is the perfect place to stay during your Indiana road trip. Enjoy amenities like a dog park, boat and bike rentals, playgrounds and sports courts. Additionally, every KOA is clean and safe with easy access to bathrooms with hot showers. The campground is also in Angola, which was recently voted as one of the best Main Streets in Indiana for all of its shopping and dining options! Visit Angola/Hogback KOA online to learn more about the campground and reserve your stay.