Angola Fishing Guide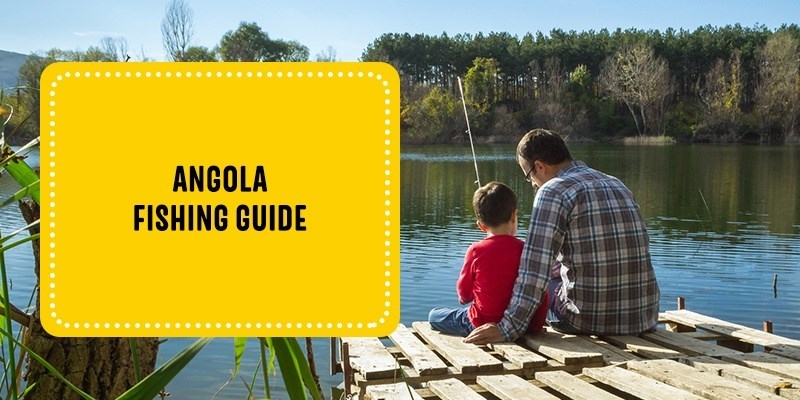 Angola, Indiana, is a perfect place to unwind and enjoy a peaceful natural landscape. It offers breathtaking winter scenes, warm summer days and everything in between. Its proximity to various lakes and wetlands also makes it a hotspot for activities like boating, swimming and fishing.
If you are looking for an ideal fishing location, staying in Angola is a great option since you will be near lakes in Indiana, Michigan, Illinois and Ohio. Learn all about fishing in Angola, Indiana, and the surrounding areas.
Fishing Basics
If you are a novice angler, you will need to know some of the basics of fishing before you can enjoy the lakes in the Angola region. Following a few do's and don'ts will ensure you have the best fishing adventure possible. Here are the fishing basics every beginner should keep in mind.
Licenses
You will need a valid fishing license to enjoy these waterways. Each state requires its own fishing license, so you will need to make sure you have the right licensing if you plan on fishing in different states.
A license may cost more for non-residents, but remember that fishing license fees fund environmental maintenance efforts. Some states allow you to buy a license for various time increments, such as one day or one year. Most states offer several ways to obtain a license as well, including online, in person or by mail.
Here are the resources you will need to get your fishing licenses in the states near Angola:
Etiquette
Practicing fishing etiquette will ensure you and others have a fun and fulfilling experience. Here are some tips to follow when you go fishing:
Give other anglers distance: Always set up your fishing spot an adequate distance from other people to avoid scaring away someone else's potential catch.
Only keep what you will eat: Be sure to only keep the fish you plan to eat or give to others. There is no need to take large quantities of fish only to let them go bad.
Follow the rules: Always follow the rules for the state, park and specific lake where you are fishing. For instance, some fishing areas require catch-and-release. Some spots only allow artificial lures, which are less likely to kill fish before release. Other rules may apply as well. Know the regulations before you start fishing.
Regulations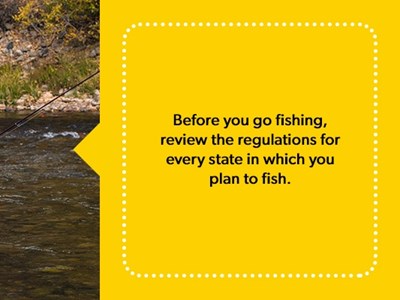 Before you go fishing, review the regulations for every state in which you plan to fish. They each have certain rules about fishing you will need to know and follow. Some individual parks or lakes may have further guidelines as well.
Here are the fishing regulation guides for the states near Angola:
Where to Fish
You will have a great time traversing the waterways near Angola, Indiana, with plenty of places to catch your favorite northern fish varieties. Here are five of the best places to go fishing in the region.
1. Coldwater Lake State Park
Coldwater Lake is directly North of Angola, in Michigan. It is a scenic state park with excellent fishing opportunities. For the best catches, you will need a small boat. You can bring your own or rent one from the marina. The shallow lake extends for 1,650 acres, so you will have plenty of room to float along. Fish species you can catch in this lake include bluegill, catfish, crappie, bass, pike or sunfish.
You will find the park is a great spot for other activities as well. The terrain in Coldwater Lake State Park includes wetlands, woodlands and farm fields. It is a great place for hunting deer and small game, including waterfowl, too.
2. Chain O' Lakes State Park
As its name suggests, Chain O' Lakes State Park in Illinois includes several lakes — 11 in total, with nine connecting. You can boat between the connected lakes, or enjoy the nearby trails. Among the local wildlife is a variety of fish species, including the same ones you would find in Coldwater, as well as muskie and bullhead. Most anglers use boats due to the marshy shorelines of the lakes.
3. Cold Brook County Park
Michigan's Cold Brook County Park offers several lakes that are perfect for both swimming and fishing. The fishing lakes include Blue Lake and Portage Lake. There are two piers, so you can fish without a boat — however, a boat ramp is also available.
4. Harrison Lake State Park
Ohio also offers several great fishing spots, including Harrison Lake State Park. Some of the fish you might come across include largemouth and smallmouth bass, crappie, bluegill, catfish and carp. Use the fishing map of Harrison Lake to help you navigate it.
If you use a boat, the map will show you where to paddle for deeper or shallower waters. The boat ramp is located near the lake's northeast end. The map also shows where you can find the camp office, along with amenities you might need, such as bathroom facilities and picnic tables.
5. Hogback Lake
Indiana's Hogback Lake is a perfect family camping spot. It offers scenic wooded areas, sandy beaches and fish-filled waters. It is an ideal home base for a fishing expedition around the surrounding lakes. The Hogback Trail System provides access to several lakes. Three are designated trout-fishing lakes, where you can catch rainbow trout as long as you have a special stamp on your license. A fishing pier and a boat landing are both available.
Stay at Angola / Hogback Lake KOA Holiday
Fishing is an exciting yet relaxing activity for people of all ages. Be sure to follow state guidelines and proper etiquette when you go fishing to ensure you and those around you have the best possible experience. Angola provides a convenient location near several states, so you will need to check over the license terms and regulations for each state.
Once you have determined where you want to fish in Angola's proximity, plan your stay with us at the Angola / Hogback Lake KOA Holiday. The KOA Family of Campgrounds includes over 500 locations throughout North America and is the most recognized name in camping.
Angola / Hogback Lake KOA Holiday is the only campground in the area that is open year-round, so you can enjoy fishing in any season. We offer several ways to stay as well — choose from Deluxe Cabins, Tent Sites and RV Sites. Reserve your spot at Hogback Lake in Angola today, and get ready to enjoy this peaceful lakeside retreat!