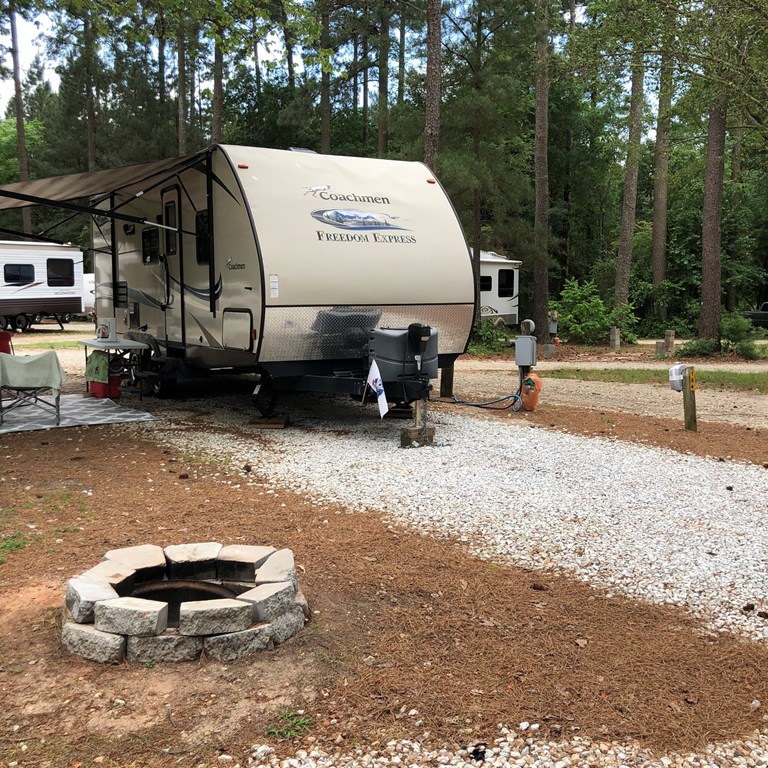 Groups and Retreats at Anderson / Lake Hartwell KOA
We can handle small groups of up to 10 RV sites or 20 sites if mixed between RVs, tents and cabins at our small campground.
There is a pavilion for your group to use which has no sidewalls but has a hard covered roof (i.e. no AC or heat). There are picnic tables at the pavilion with a couple of small charcoal grills. A minimum of four sites reserved as a group will get a discount with an additional discount when more sites are reserved. Please speak with Kathy or Chris to learn more.
For group accommodations, including rally information, please call 864-287-3161.