Amarillo KOA Journey Recreation
The activities listed below are just a few of the fun and relaxing ideas you might enjoy while visiting our campground. Not to brag, but we think we have the cleanest and friendliest campground in Amarillo, TX. Be sure to check out our very unique Gift store.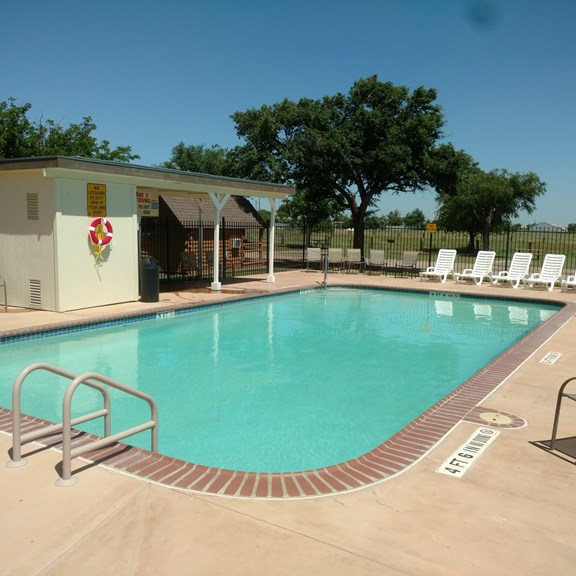 Outdoor Heated Pool
Relax alongside our sparkling clean, heated pool after a long day on the road or after an exciting day of seeing the local sights such as Palo Duro Canyon, the Cadillac Ranch and the famous, outdoor musical drama "Texas", just to name a few.
Open from Memorial Day through Labor Day Weekend 2021. 
POOL HOURS: 12 pm-9:00 (Weather permitting)
Playground
Our playground includes swings, jungle gym, playhouse, tether ball, teeter-totter, and gravel digger.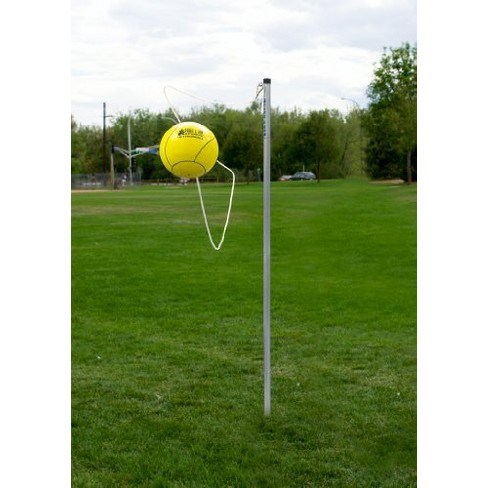 Tetherball
Tetherball is a game for two opposing players. While not officially recognized as a sport, it is generally an outdoor activity. The equipment consists of a stationary metal pole, from which is hung a volleyball from a rope or tether. The two players stand on opposite sides of the pole. Each player tries to hit the ball one way; one clockwise and one counter clockwise. The game ends when one player manages to wind the ball all the way around the pole so that it is stopped by the rope. It must not bounce.
Hours of FUN & EXCERCISE! Corn Hole Game
Cornhole is a lawn game in which players take turns throwing bags of corn at a raised platform with a hole in the far end.
A bag in the hole scores 3 points, while one on the platform scores 1 point.
Play continues until a team or player reaches or exceeds the score of 21.
Local Area Recreation