Local Area Attractions Near Amarillo KOA Journey
Amarillo KOA is centrally located to the many attractions in and around Amarillo, TX. Use our award winning park as your home base when visiting the area. Many of the attractions have been highlighted for your convenience. Hours of operation and fees for these locations are subject to change by each business owner. Amarillo KOA does not guarantee any of the reported fees/hours.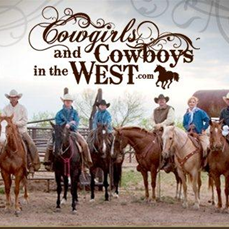 Cowgirls and Cowboys in the West
Experience a Western adventure, either as a group or an individual. Cowgirls & Cowboys in the West is offering two-day and week long tours of Route 66, western attractions and ranching adventures. The business will incorporate a number of business attractions, from the Kwahadi Indian Museum and Big Texan Steak Ranch, to a saddle-making shop and the Southwest Sixth Avenue restaurant and music scene. For more information call 806.672.9256 or 806.683-1157.
19300 S FM 1258 (Pullman Road)
Amarillo, TX 79118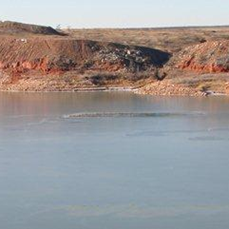 Lake Meredith
Lake Meredith, for some, was a place once filled with memories but now it's filled with not much water as the drought in our area continues. The area's largest lake is located 50 miles northeast of Amarillo.The water levels at Lake Meredith, according to the National Weather Service in Amarillo, hit record low depth readings. As the depth of the water continues to decline so does the level of activity on the lake, hurting the economy of the lake's community. While lake levels have dropped, outstanding hiking and four-wheeling are available.
For more information call 806.857.3151.

Don Harrington Discovery Center
Explore, create, invent, tinker, learn and play at the area's science and technology center. The museum has interactive exhibits, educational programs, special events and the only planetarium in the Texas Panhandle. The Digital Space Theater, a $1.2 million digital entertainment system in the planetarium, takes shows to new heights. It is just one of a handful digital theater installations in the nation. Exhibits explore sound, structures, helium, puzzles, weather and optical illusions.
The Discovery Center is open Mondays: Open Summer and School Holidays; Tuesday-Saturday from 9:30 a.m. to 4:30 p.m. and on Sunday from noon to 4:30 p.m. Closed Easter, Thanksgiving Day, Christmas Eve and Christmas Day.
Admission is $10 for adults, $7 for children/students ages 3-22, and $7 for seniors ages 60+. DHDC Members and children age 2 and under are free.
Admission to the Space Theatre is included with the Discovery Center admission. Theater Times are: Weekdays & Saturday - 11 am, 12 pm, 1 pm, 2 pm, 3 pm. Sunday - 1 pm, 2 pm, 3 pm.
The Discovery Center is located in the Harrington Regional Medical Center.
For further information call (806) 355-9547
1200 Streit Drive
Amarillo, TX 79106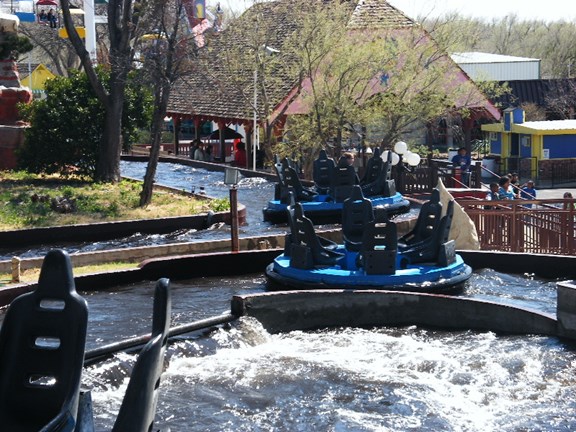 Wonderland Amusement Park
Wonderland Amusement Park is a great place for a family to relax and have fun for a reasonable price.Voted the 2009 Park of the Year by Amusement Today, Wonderland is home to the Texas Tornado, one of the top-rated, double-loop steel roller coasters in the nation, and to over 60 rides, attractions and miniature golf. Wonderland Amusement Park offers fun, food and fabulous entertainment for the entire family.
Open weekends April through Labor Day. For more information call (800) 383-4712 or (806) 383-3344
2601 Dumas Drive
Amarillo, TX 79107
Heated Swimming Pool
Relax alongside our sparkling clean, heated pool after a long day on the road or after an exciting day of seeing the local sights such as Palo Duro Canyon, the Cadillac Ranch and the famous, outdoor musical drama "Texas", just to name a few.
Local Area Recreation Near Amarillo KOA Journey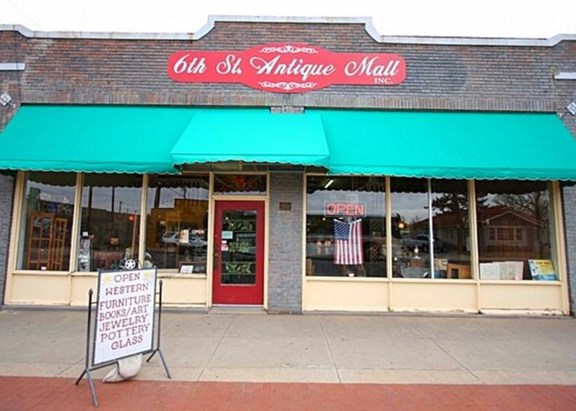 Sixth Street Antique Mall
Voted best seven years in a row. 6th Street Antique Mall was established in 1980 on Historic Route 66; we now have over 6,000+ sq ft  and over 60+ vendors.We have all vintage and antiques! We have NO new, reproductions, crafts or repurposed items. We are open 7 days a week with comfortable shopping conditions in rain, snow or heat. We close Easter, Thanksgiving and Christmas only.Sixth Street Antique Mall
2715 SW 6th Ave
Amarillo, TX 79106
Cinergy Cinemas & Entertainment
What people say...
"Great for adults and kids 12 and up. Customer service was GREAT. Very friendly people. Everything was affordable and enjoyable!
The food was tasty. The movies have recliner chairs! There is bowling, laser tag, and a skyline. This place is a MUST GO!"
"What's not to love? Arcade, bowling, mystery rooms, zipline, and movies - lots of fun packed into one place.
The movie theater is great with roomy comfy heated recliner seats and tray tables for when you have food delivered in the theater.
The staff is helpful and friendly. We always have a good time when we come here."
9201 Chatham Square
Amarillo, TX 79119