Local Area Recreation Near Amarillo KOA Journey
Amarillo (takes it name from the Spanish word for yellow), known as "The Yellow Rose of Texas" is the perfect place to get a big taste of Texas even if you only have a small amount of time. From the Palo Duro Canyon (Grand Canyon of Texas)  to old Cadillacs, Route 66 and 72 oz. steaks to grand scenery, the city is an Old West enthusiast's dream.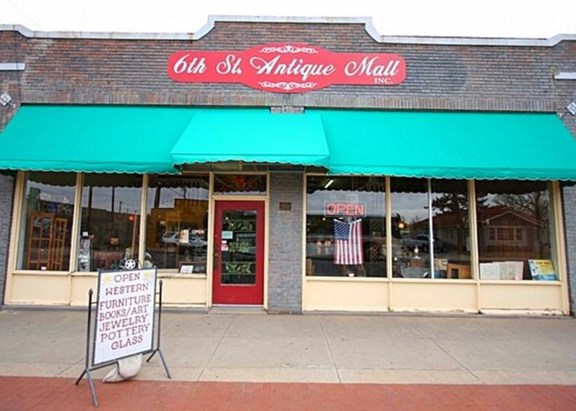 Sixth Street Antique Mall
Voted best seven years in a row. 6th Street Antique Mall was established in 1980 on Historic Route 66; we now have over 6,000+ sq ft  and over 60+ vendors.We have all vintage and antiques! We have NO new, reproductions, crafts or repurposed items. We are open 7 days a week with comfortable shopping conditions in rain, snow or heat. We close Easter, Thanksgiving and Christmas only.Sixth Street Antique Mall
2715 SW 6th Ave
Amarillo, TX 79106
Cinergy Cinemas & Entertainment
What people say...
"Great for adults and kids 12 and up. Customer service was GREAT. Very friendly people. Everything was affordable and enjoyable!
The food was tasty. The movies have recliner chairs! There is bowling, laser tag, and a skyline. This place is a MUST GO!"
"What's not to love? Arcade, bowling, mystery rooms, zipline, and movies - lots of fun packed into one place.
The movie theater is great with roomy comfy heated recliner seats and tray tables for when you have food delivered in the theater.
The staff is helpful and friendly. We always have a good time when we come here."
9201 Chatham Square
Amarillo, TX 79119