Whether you speak the local dialect or not, visiting the province of Quebec will give you plenty to talk about for years to come.
It's name alone stirs up visions of another, more exotic world—one where English is not the native language and they know how to make a decent croissant. Not to mention a place where they actually have a town named Saint-Louis-du-Ha!-Ha! (yes, the exclamation points are part of the name).
We're talking about the province of Quebec here, and the first thing you need to know about it is that it's big. Really big. Like three times the size of Texas big. Extending north from Maine and Vermont on the US border all the way to Hudson Bay it is, in fact, Canada's largest province in terms of land area.
The good news is that most of the things you'll want to see and do are spread out over the province's southern reaches (which just coincidentally happens to be where you'll find our Quebec KOA locations). Making this an ideal destination for Canadian and US RVers or car campers looking for a little foreign flavor close to home.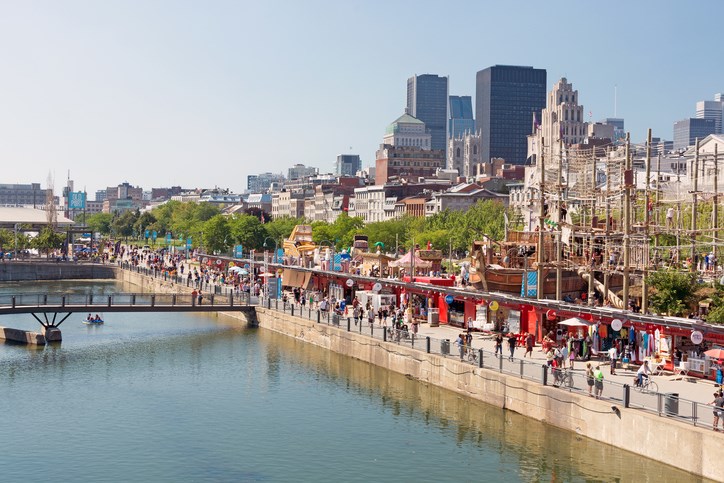 With that in mind, we've gathered some of what we consider to be Quebec's greatest hits here in one place to help you plan your visit:
They say more than four million Quebecois are cyclists. One reason is the Route Verte — 3,000-plus miles of dedicated bike lanes and cycling paths, the longest stretch in North America. Naturally, it's filled with superb scenery spread out over a wide variety of terrain, from gentle grades to challenging hill climbs. Not to mention all those great cyclist-friendly businesses you'd drive right past if you were whizzing along inside one of those hermetically-sealed shiny metal boxes.
KOA Can't Miss: Explore urban Montreal on a rented bike from the folks at BIXI. With more than 6,000 bikes waiting for you at 540 rental kiosks around town, seeing the old city by pedal power is both easy and fun.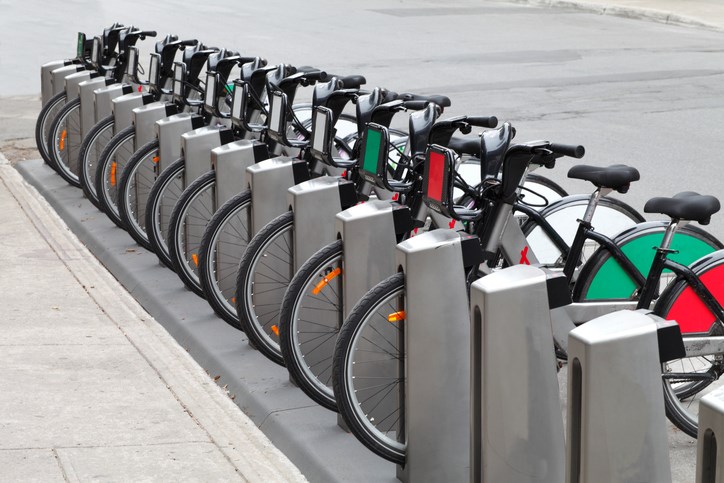 Of all the factors that built the Canada we know today, none was more important than the fur trade. For a fun family exploration into this pivotal part of the nation's history, visit The Fur Trade at Lachine National Historic Site. Located less than 30 minutes from downtown Montréal on a scenic spot along Lake Saint-Louis, you can travel back in time to the days when the old warehouse was a beehive of activity, as burly Voyageurs—men who thought nothing of paddling 30-foot birch-bark canoes into the western wilderness for up to 14 hours a day—loaded up trade goods and returned with beaver, muskrat and other pelts destined for the high-fashion haberdashers of Europe.
Here's a thrill that may be new to you: the Via Ferrata or adventure course. In short, it involves testing your nerve (whilst digging some amazing views) as you traverse narrow rock ledges, climb ladders, cross swinging bridges, ride zip-lines and more, all while securely clipped into fixed safety cables and harnesses. Long popular in Europe, most courses can be customized to match both your fitness level and your appetite for adrenaline, making this an activity the whole family can enjoy.
KOA Can't Miss: If traditional whitewater rafting isn't exciting enough for you, how about donning a helmet and some swim fins to run the rapids on the Jacques-Cartier River just north of Quebec City atop a specially-designed whitewater riverboard at Rafting Valcartier.
Rarely will you find a more remarkable collection of natural wonders in a more compact area than those awaiting you at Montreal's Espace Pour La Vie (A Space For Life). The complex consists of the huge Biodome, which houses more than 230 species of animals in environments raging from tropical rainforests to subarctic islands, the nearby Botanical Garden and Insectarium and the Rio Tinto Alcan Planetarium.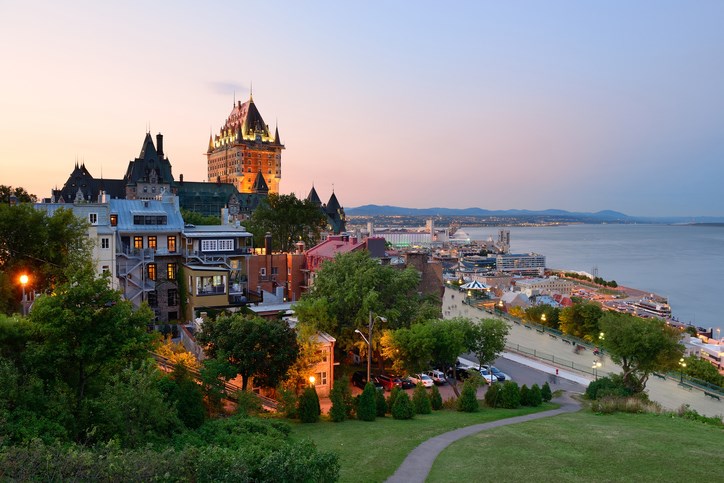 KOA Can't Miss: When Samuel du Champlain settled the site that would become Quebec City, he noticed an abundance of wild grapes, which he supplemented with imported French stock. The result is one of the most active wine regions in Canada with some 40 varieties produced in the area's short growing season. If you'd like to sample some of the local winemaker's wares, pick a designated driver and visit some of the 22 wineries located along what's become known as Quebec's Wine Route. Guided tours are also available from Kava Tours.
In the end, there are just two things to remember: First, which of these Quebec adventures you choose to partake of is less important than the fact that you just get out there and see all this supersize province has to see. And second: That you can count on your local KOA campground hosts to be there with both campsites and cabins to help you make the most of your visit.
Alan Rider
---
Save