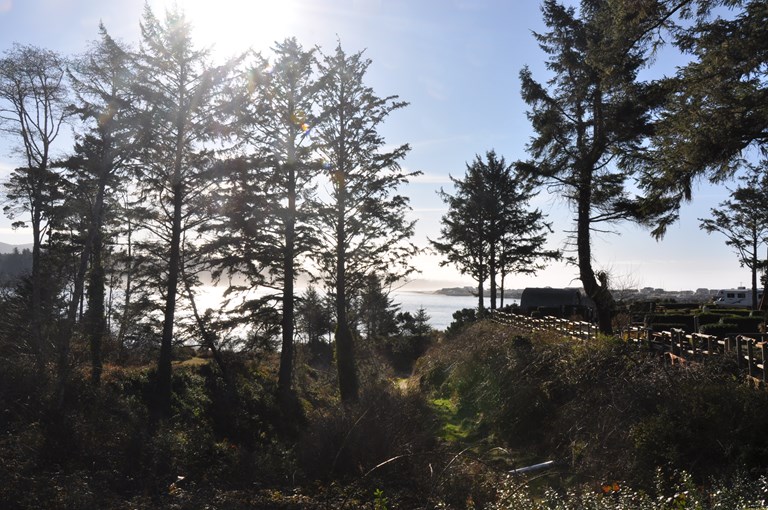 Waldport / Newport KOA Recreation
Waldport / Newport KOA Recreation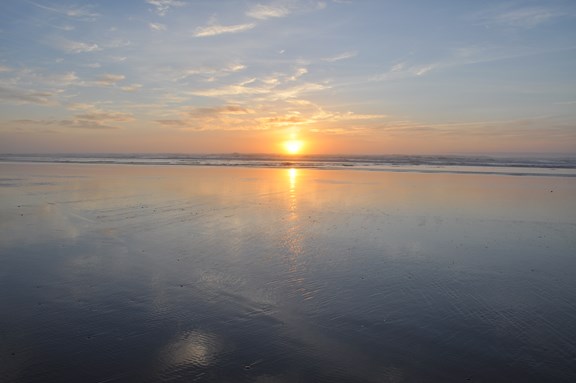 Sunrises/Sunsets
If you enjoy witnessing a beautiful sunrise or sunset, our area won't disappoint you.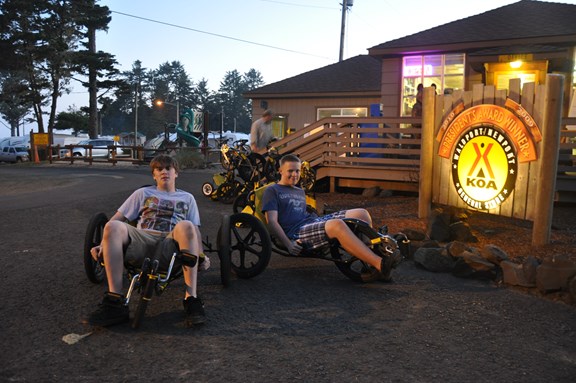 Banana Bicycles
Rent one of our banana bikes to ride around the park on. We have three sizes, so everyone can ride. Trail to the Bay Beach
Enjoy a beautiful walk down to Alsea Bay on our Bay Beach Trail. An easy trail to take, enjoy old-growth pines, wild flowers, and the sound of a running stream. Our four-legged kampers can't resist it.
Playgrounds
We have two playgrounds on our Kampground to keep the kids busy.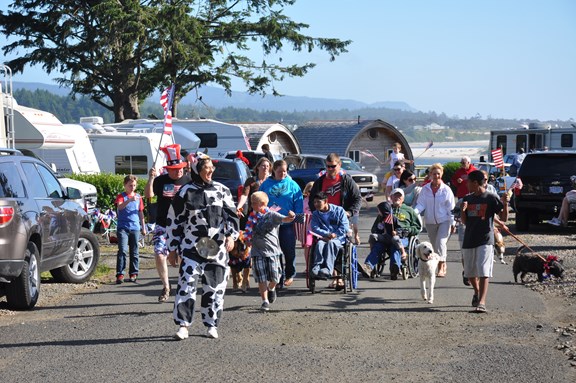 Summer Activities
Scavenger hunts, ice cream scoop, family game night, are just some of the things we do for additional fun in the summer.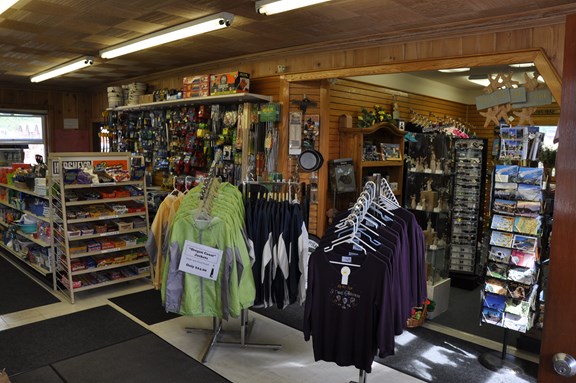 Well-Stocked Kamp Store
We love to shop, so we keep our store stocked. You'll find local brews and wines, souvenirs, warm sweatshirts, RV supplies, groceries, gifts for the house sitter. Check us out.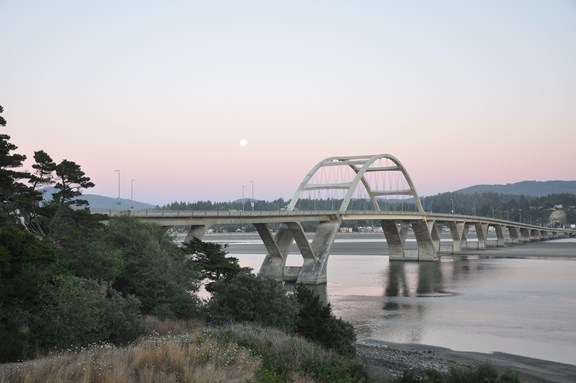 Alsea Bay Bridge
Enjoy the beauty of Alsea Bay to its fullest with a walk across the Alsea Bay Bridge. It is located just outside our front entrance. You can watch the harbor seals playing, see a variety of shorebirds, and witness a bald eagle or a hawk flying over.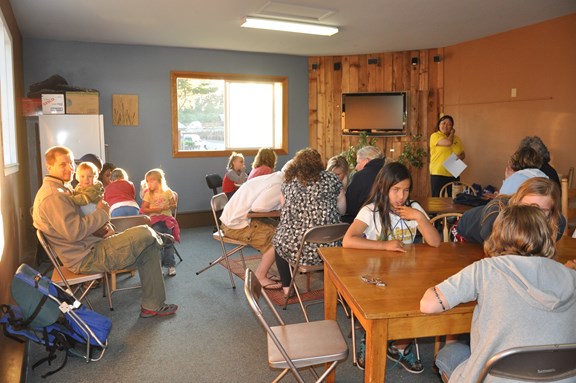 Our Rec Room!
Enjoy the big screen TV, find or share a book with our book exchange, play air hockey, or put a puzzle together. Our Ratings
Woodalls 4W/4W; Trailer Life 8/10 */9; KOA President's Award