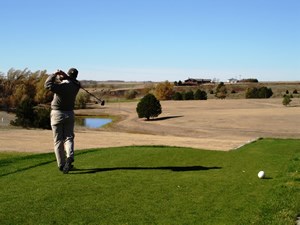 Golfing
Big Creek Golf Course
This challenging course features longer, more open fairways and is one of the finest grass green, 9-hole golf courses in Northwest Kansas. The course has native/buffalo fairways, pencross bent greens and native rough. The Club is a member of the Kansas Golf Association. Various tournaments and events are held throughout the year. The Tournament Schedule is listed on the Calendar of Events.
Green fees for non-members are $10 on weekdays and $15 on weekends and holidays, and cart rental is $15. Meals are available from April through September.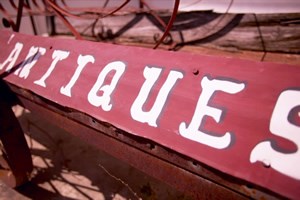 Antique Shopping
Boeve's Coin & Antiques located next door.
Boeve's specializes in all types of antiques and collectibles. This unusual antique store is open year round in two area churches which have been relocated and connected. The two old churches are easily visible and accessible from I-70. The churches were moved to this location and have operated here since 1982. There is a large inventory of antiques and collectibles inside which will interest every type of collector as well as antique machinery surrounding the exterior of the store. Boeve's also has a downtown location.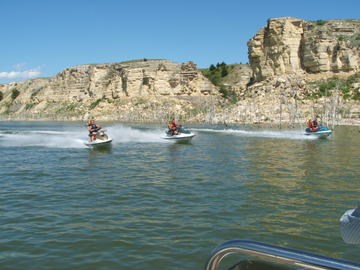 Fishing / Boating / Picnics
Enjoy fishing, boating, picnics and water sports on nearby Cedar Bluff Reservoir.