Update on COVID-19 Status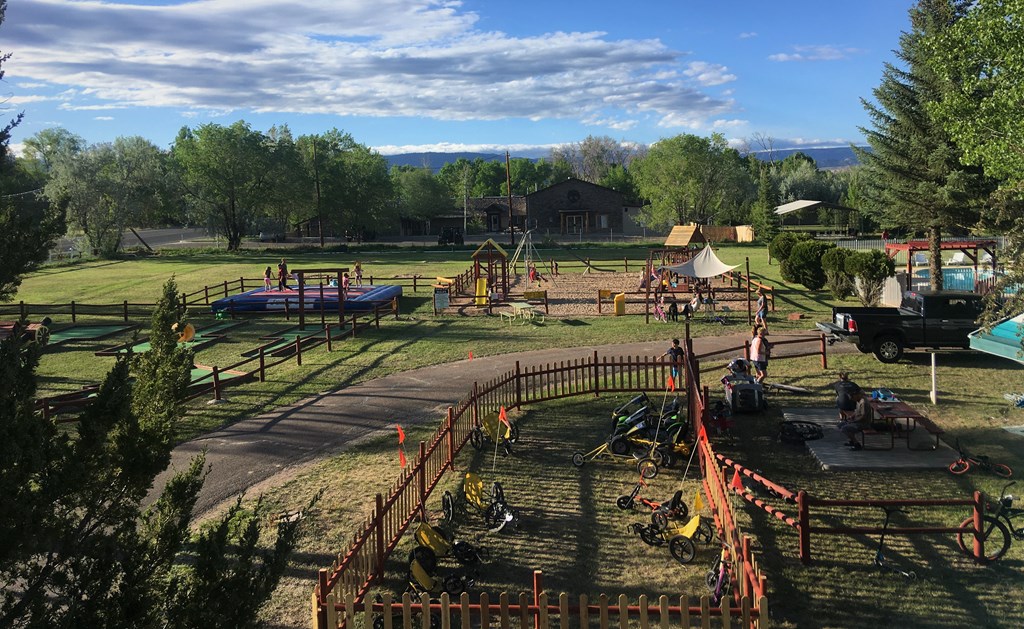 All of our RV & tent sites as well as cabins, deluxe cabins, our Woody Tent and Teepee are open and available to be booked online. Also, during weekdays 2 of our 3 bathhouses are open and on weekends all 3.
Our store, the pool, playground, horse-shoe pit, volleyball, game pavilion, mini golf, bike rentals, UTV/Jeep rentals and other amenities are open during posted hours.
We recommend that all guests regularly wash or sanitize hands and maintain social distancing or wear face mask when distancing not possible or when entering the store/office.
We follow CDC and local Health Department recommendations in regards of social distancing signage, cleaning & disinfection and group gatherings.
Happy Camping and Welcome to beautiful Dinosaurland!