Tips for Your Dream Cabin Vacation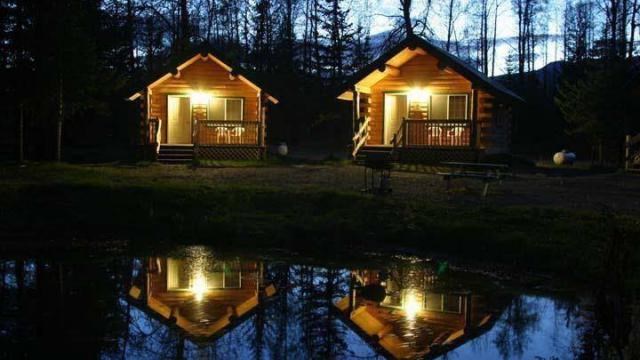 Tucked away in the woods, surrounded by the majestic views of the Chugach Mountains of Valdez, Cabin accommodations are a haven from the fast city life where they come decorated with Alaskan decor, whirlpool tubs to soothe the soul after a hard day of exploring the local area, all with linen, mini fridge, coffee pot, cable TV, Wi-Fi and within a short driving distance to the best fishing and dining experiences in Valdez. If the slower pace appeals to you, well just relaxing on the porch overlooking a cool pond with the amazing views of snow-capped mountains will be hard to take. So to help you, we've put together some helpful tips that can make your cabin life dream vacation come true at Valdez KOA Journey, here in Valdez, Alaska.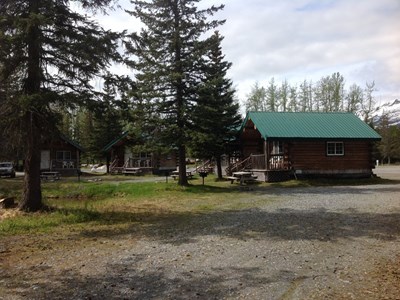 Planning Your Trip
Planning ahead is definitely recommended when it comes to our cabins as they sell out fast! (Booking holidays a year in advance is always a great start.) Last minute may find some vacancies, but you will need to contact our Hosts at Valdez KOA Journey. Ways to save: Get more and pay less by sharing a cabin with family or friends. Visiting Alaska can be expensive, so why not pool your cash and share accommodations. Cabins have Queen and Double Beds. Cabins can fit up to 4 Adults. Travelers have been known to survive and relive their childhood summer-camp fun memories but on an Alaskan scale. For big groups: Planning a family reunion, wedding, or big-group trip? Book early, and book multiple cabins. Groups can be accommodated but you will need to ensure you are in communication with your Hosts, Tim & LaVerne Eickman, in order to prepare for your groups' arrival and stay. What to pack, or should we say, what "not" to pack: All Cabins come with Coffee services, microwave ovens, mini fridges, linens (towels, sheets, blankets etc.) - all you need to pack is your clothing and personal items. If you are planning on fishing, then pack your fishing gear, but you don't have to if you are wanting a fishing charter adventure on your arrival, as they carry it all. And most importantly – your adventurous spirit and your camera.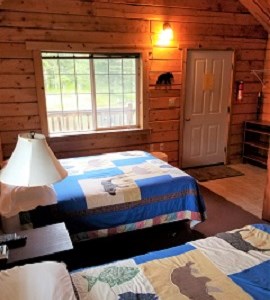 When you go: Try and arrive by our 3:00 pm check in time, but with so many distracting majestic views on your way to Valdez, it is easy to be late. Contact your Hosts advising them that you will be late, and they will make sure your cabin access will be available on your arrival. We have a late arrival process to assist you.
Pick Your Perfect Cabin Dream Vacation. Follow these easy steps to narrow down your options.
Step 1: Figure out what your cabin dream vacation will look like. From A Romantic Getaway, Fishing Adventures with Friends or just Relaxation.
Step 2: Determine your daily activities. Each outdoor activity appeals to a different type of traveler. Determine what you would like to do whilst staying in Valdez. There are many tours and attractions, ranging from watching wildlife, visiting museums, fishing from shore, riding an all terrain vehicle (ATV), flying over Valdez and landing on a Glacier by Helicopter to sailing through Prince William Sound on a glacier day boat cruise to see Orca and Humpback Whales and even glaciers calving, and so much more - all accessible from your cabin.
Step 3: Book early. Cabins at Valdez KOA Journey almost always book out before and during each Summer, so either book online or contact your Hosts and get your booking locked in.
Escape the traffic, the tourist traps, and the crowds. After one stay, you'll be hooked on Valdez. Here's why.
• The setting: Sigh-worthy vistas, affordable prices, family attractions, best fishing in Alaska, abundance of hiking trails. There's something for everyone.
• Why you'll love cabins: Spread out, cook, and enjoy perks that please those seeking the relaxed vacation, or the adrenaline fishing trip. Cozy times around your own camp fire, grilling outdoors, moonlit soaks in a whirlpool tub–what's not to love? Keep the conveniences of home (such as a washer and dryer – services available on site) but add views that remind you you're on the dream Alaskan vacation.
• The advantage: Cooking outdoors all the salmon or halibut you just caught that day. Meet other travelers around the fire pits and roast marshmallows or make s'mores. Share your cabin life adventures. Share Family time. Relax, surrounded by the majestic Chugach Mountains.
• What you'll find: Not your granny's cabin. All of our Cabins are a good fit for those who are honeymooning right through to family reunions alike.