Awesome Pancake Recipe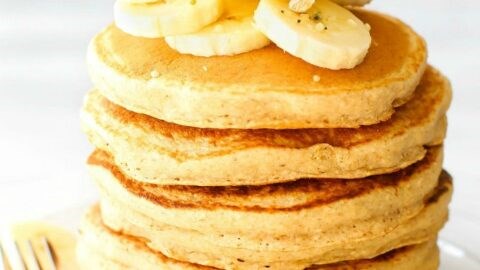 When it comes to pancake recipes this one is (in our opinion of course as we tested it and have full bellies to prove it) one of the best and easiest recipes to make while camping, in addition, you can make this recipe in advance and store the finished product in your freezer for up to a week or in your fridge for up to 2 days.
Most ingredients you will have in your pantry, if not, they are easy to find in your local grocery store before you leave home or at the downtown grocery store here in Valdez. Our camp store carries the Pancake Syrup if you need it.
Ingredients:
4 tablespoons of Butter - melted (do this first so it cools down in time)
2 cups of all-purpose flour
2 teaspoons of Baking Powder
1 teaspoon of Baking Soda
3 tablespoons of Sugar (you can substitute the sugar to your preference)
1 teaspoon of Salt
1 teaspoon of Vanilla extract
2 Eggs (any size)
2 cups of Buttermilk (you can substitute with any kind of milk, but these taste better with buttermilk)
Pancake Syrup of your choice.
Process:
1. Melt the butter first and leave it aside to cool down. This will be added last.
2. Place all the dry ingredients into a large bowl and stir until all combined.
3. Into a separate bowl or jug: add the eggs, vanilla and milk. Whisk them all up until combined.
4. Pour the wet ingredients into the dry and stir for about one minute. Don't worry if there are lumps, that's normal.
You don't want to over stir or you will have really tough pancakes that can be used as hockey pucks! So best to not over mix.
5. Finally add in the melted butter and stir until combined.
6. Cover the bowl with plastic wrap and place into your fridge for about 10 minutes. If you can't wait, you can use the batter right away. Most of us can't wait so just as well the batter can be used straight away.
Note: if making the batter the night before, then transfer the mixture into a zip lock bag. (a large one as there is a lot of batter with this recipe). When you wish to use it, then snip off a corner of the bag and make your pancakes. If you want to get fancy, then place the mixture into several medium sized cake piping bags and seal the top opening, then pop them into the freezer for use when you want just pancakes for breakfast.
Time to make these delicious Pancakes:
1. If the batter is overly thick, then just thin out with a small amount of buttermilk but be careful not to thin it out too much.
2. You can make them on your RV/camper stove or out on the campfire using a skillet/frypan. When using the campfire just make sure you don't overheat the skillet/frypan. Temperature should be low to medium.
Wipe the skillet/frypan with some butter to enhance the flavor and also get those crispy edges. If you have a non stick skillet/frypan, then you won't need to do this step.
3. Pour the batter into the frypan, making the size you prefer. Don't wait until all the bubbles appear in the pancake, flip the pancake over when it is half bubbling, this will give you amazing results with puffed up thick pancakes. You will see the pancake rise and puff up before your eyes. You will know they are done when golden brown on both sides.
4. As always when done, pour copious amounts of pancake syrup over them, or just your desired amount.
This recipe makes anywhere between 8 really huge pancakes or up to 12 small ones.
Special Note: You can halve all of this recipe to make a smaller batch if you prefer or you are travelling by yourself.