Local Area Attractions Near Traverse City KOA
Make us your base camp for the many wonderful adventures in Northern Michigan.  After your long day exploring, you can relax in our beautiful campground.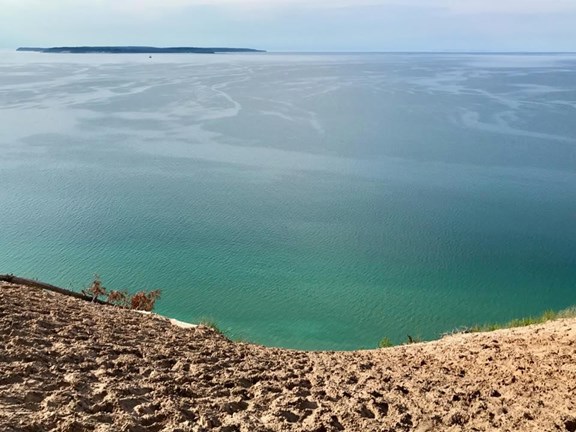 Sleeping Bear Sand Dunes
Sleeping Bear took its name from an Ojibway legend about its formation. According to the story, a mother bear and her two cubs were driven by forest fires from what is now Wisconsin and forced to swim across Lake Michigan. When the mother bear reached the Michigan shore, she turned to discover that her cubs had vanished. The Great Spirit was so touched by her plight that he had her fall off to sleep there, creating Sleeping Bear Dune, and marked the place where her cubs disappeared by creating the Manitou Islands. Historic Perry Hannah House
A massive Victorian Mansion once home to one of the founders of Traverse City.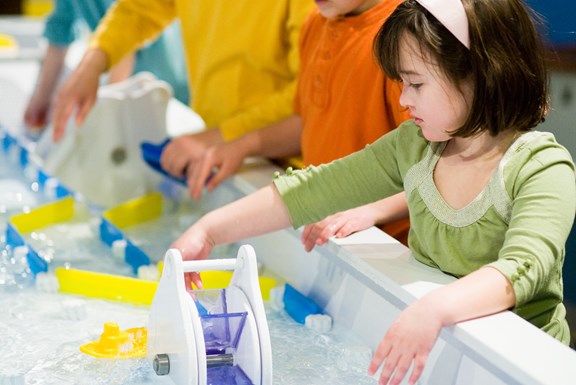 Great Lakes Children's Museum
The mission of the Great Lakes Children's Museum is to surround children and the adults in their lives with a hands-on, interactive and informal educational environment that will invite curiosity, allow exploration, encourage participation and celebrate the child-like wonder in all of us. City Opera House
Traverse City's handsome second-story City Opera House has been a source of community pride since its construction in 1891. The first building in Traverse City to install electric lights, the Opera House hosted plays, lectures, meetings, balls, concerts and vaudeville acts before closing in 1920. It is being restored to its former splendor, and is now used for a variety of community meetings, dances and other events. Dennos Museum Center
The Michael and Barbara Dennos Museum Center features both the visual and performing arts. Changing exhibitions focus on a variety of media and subjects from historical art to contemporary work by artists of state, national and international stature. The museum's permanent display of sculpture, prints and drawings by the Inuit artists of the Canadian arctic is one of the largest and most historically complete collections anywhere. A hands-on Discovery Gallery is especially popular with children. The Milliken Auditorium showcases the performing arts, including theater, dance and music.
Local Area Recreation Near Traverse City KOA