Local Area Attractions Near Townsend / Great Smokies KOA
Townsend, also known as "The Peaceful Side" makes for a great base camp to visit lots of attractions in Pigeon Forge or Gatlinburg.  Get a taste of the hustle and bustle and then return to the peace and tranquility of Townsend.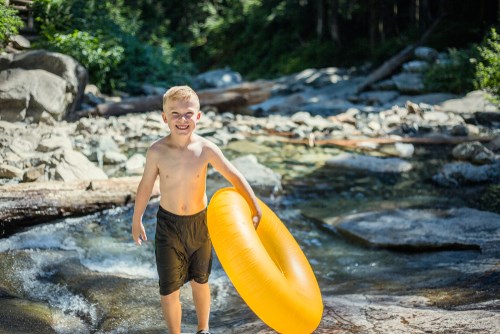 Tubing
Tubing the Little River is the most popular water activity in this area. Our KOA is located on the Little River, so tubing fun is just a short walk away! Ask one of our staff about our tube rentals and convenient tube shuttle service.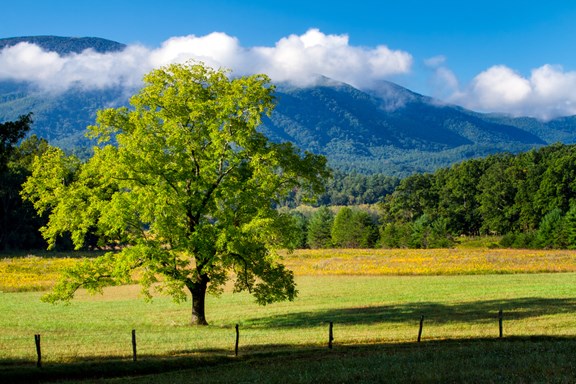 Cades Cove
Known as one of the most popular focal points in Smoky Mountain National Park, Cades Cove is a scenic 11 mile loop. The loop is a biker's paradise; not only is it scenic, it is closed to everyone except bikers and runners until 10am on Wednesdays and Saturdays.
Cades Cove Loop Road
Townsend, TN 37882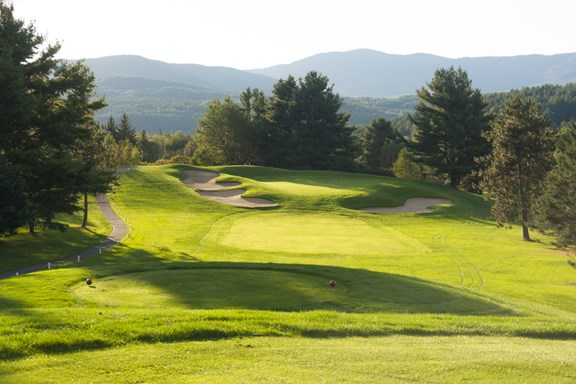 Wild Laurel Golf Course
For those of you that love to golf, Townsend has a wonderful golf course located at the Laurel Valley Community Club. It boasts a scenic 18-hole course, along with a pro shop and club rental. The course is bordered by the Smoky Mountain National Park and the Laurel Lake Nature Preserve, offering gorgeous views and many opportunities for wildlife sightings.
702 Country Club Drive
Townsend, TN 37882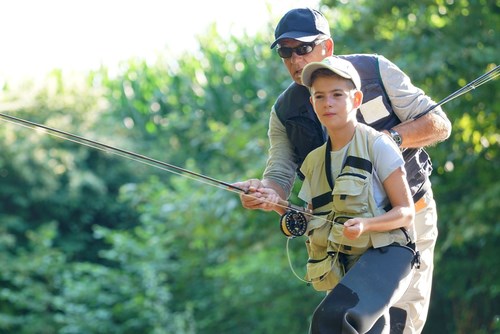 Fishing
If fishing is your thing, then we have plenty of it! You can fish right from our campground, or if you like fly-fishing put your waders on and take a trip into the national park. We have several local shops that cater to the fisherman's needs. You could stop by The Backcountry, which is just a short ½ block walk from our campground, or visit the Little River Outfitter Shop where they have fly fishing classes.
106 Town Square Drive
P.O. Box 505
Townsend, TN 37882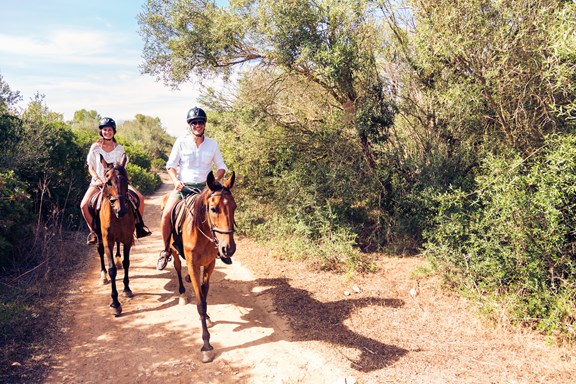 Horseback Riding
Townsend offers several horseback-riding stables within just minutes of our campground. Horseback riding is just one way to enjoy the true beauty of what the Great Smoky Mountains have to offer. Some of our favorite stables are: Cades Cove, Davy Crockett, and Packs Stables.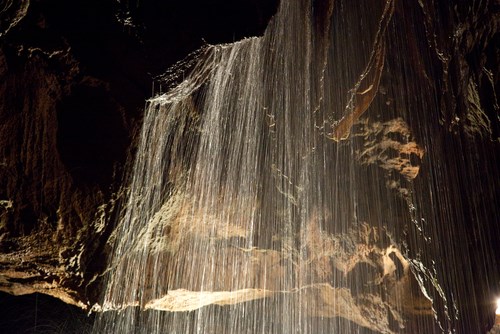 Tuckaleechee Caverns
See why the Tuckaleechee Caverns are known as the "Greatest site under the Smokies". Estimated to be between 20 and 30 million years old, the Caverns are rich in history. Featuring the football stadium sized 'Big Room', 210 foot tall 'Silver Falls' and massive formations.
825 Cavern Road
Townsend, TN 37882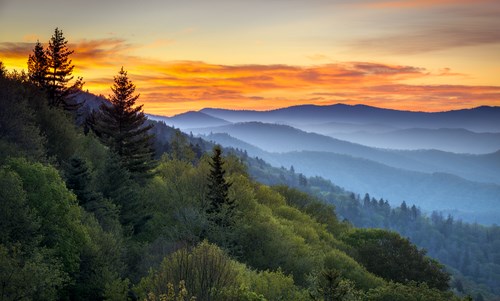 Great Smoky Mountains National Park
This world-renowned park has something for everyone! Hike and horseback ride over hundreds of miles of maintained trails. Take an auto tour of the area and enjoy spectacular views at the many overlooks. Fish for trout on over 700 miles of fishable streams! Tour 78 historic buildings to get a taste of American history. Enjoy waterfalls, wildflowers and wildlife viewing - don't forget your camera! Open year-round. No entrance fee.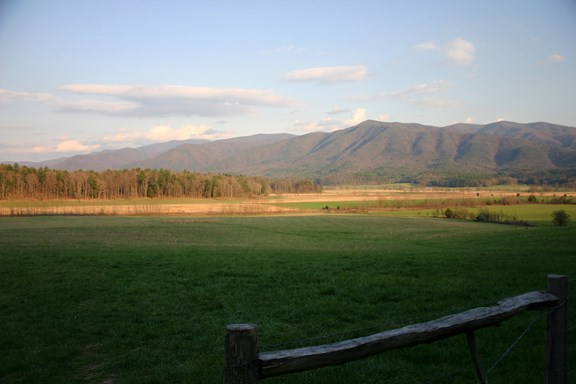 Historic Townsend
This small town's history goes back hundreds of years. First called Tuckaleechee Cove by the Cherokee, white settlers began arriving in the late 1700s. Around 1900, there was a logging boom and the town was named after the Little River Lumber Company president, W.B. Townsend. Since the 1930s, when the national park was created, Townsend has been a major portal into the park. Enjoy the rich Appalachian culture, beautiful scenery and wonderful people of Tennessee.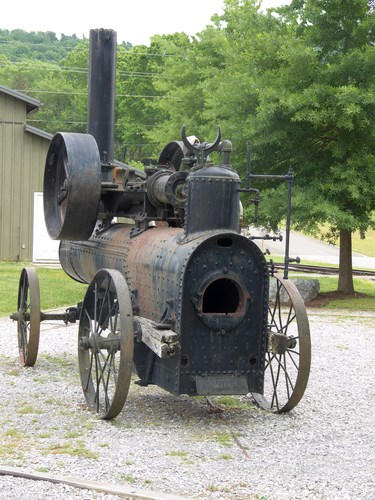 Little River Railroad & Lumber Co. Museum
Visit this museum for a view into the history and people of this beautiful region! Enjoy the collections of photos, papers, tools and artifacts as well as a vintage caboose, flatcars, steam engine and more! Open Monday - Saturday, 10:00 am - 5:00 pm; Sunday, 1:00 pm - 5:00 pm in June, July, August and October and Saturday, 10:00 am - 5:00 pm; Sunday, 1:00 pm - 5:00 pm in April, May and September. This attraction is located in Townsend.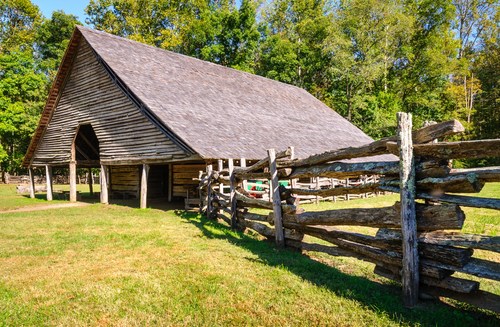 Great Smoky Mountains Heritage Center
Explore and celebrate the cultural heritage of East Tennessee and the Great Smoky Mountains Region with a tour of the Great Smoky Mountains Heritage Center. Featuring gallery exhibits, educational programs, demonstrations and festivals that guide you on an historic journey through time.
Great Smoky Mountain Heritage Center
P.O. Box 268
Townsend, TN 37882-0268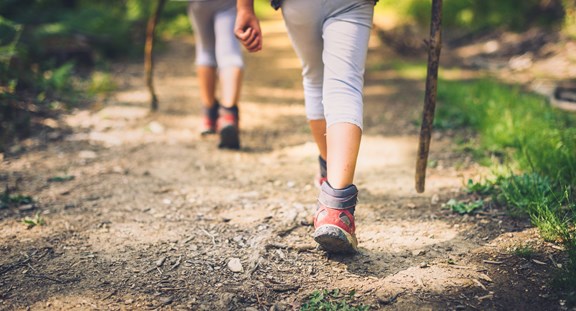 Hiking
Great Smoky Mountains National Park is filled with hiking trails ranging from easy to primitive. There are gentle hikes for the first-timers and backwoods hikes for the hardcore. The hiking trail choices include Schoolhouse Gap at four miles, Russell Field at ten miles and the Thunderhead, 14 miles of hard, but rewarding work.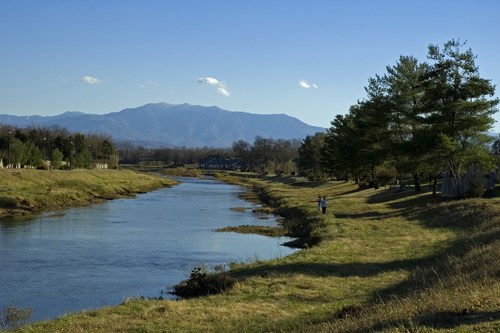 Historic Sevierville
Sevierville, named the county seat in 1795, suffered fires and floods through its history, but has come through stronger than ever. It is famous for shopping, outdoor adventures, great attractions and museums.