Townsend / Great Smokies KOA Holiday Recreation
The activities listed below are seasonal, and normally are happening between roughly Memorial Day through Labor Day. Please contact us and we can provide details or answer questions. 800-562-3428 or townsend@koa.net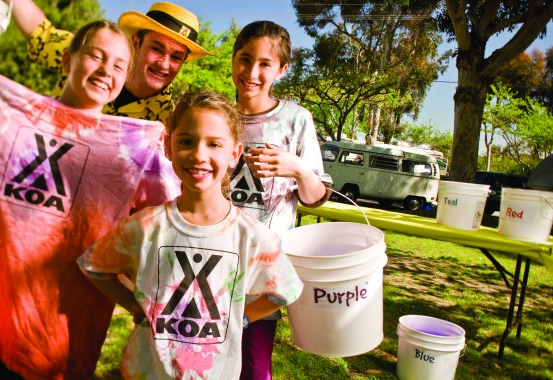 Tie-dyed T-shirts
We are currenlty suspending group activities due to Covid-19.
Bring a piece of your trip home with you: make a t-shirt during craft hour. Your tie-dyed t-shirt will be a wearable memento from your vacation. With a demonstration and all supplies provided, this retro activity satisfies campers of all ages. Remember, there is no right or wrong way to tie-dye! *Weekend Seasonal - Memorial Day to Labor Day ($ Fee)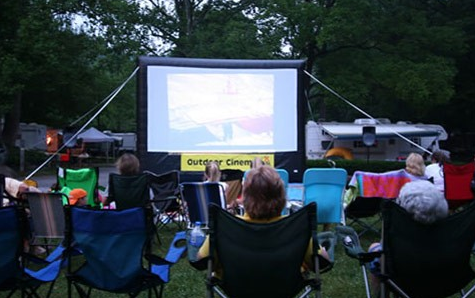 Outdoor Cinema
The outdoor cinema is like a drive-in movie without the car. You can enjoy a family-oriented film under the stars. Grab your blanket and some change for the concession stand for freshly-popped popcorn, tasty treats and drinks. Be prepared to get comfortable and enjoy the show! *Weekend Seasonal - Memorial Day to Labor Day*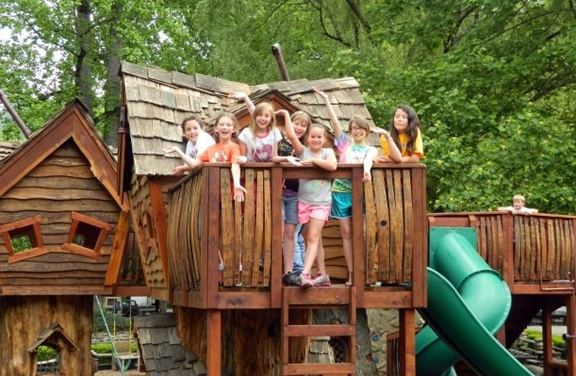 Playground Fun
At our KOA playground, kids rule. Here they can climb to new heights, swing into action and meet other junior campers in a safe environment. Our playground is designed to encourage exercise, social development, and, oh yeah, tons of fun!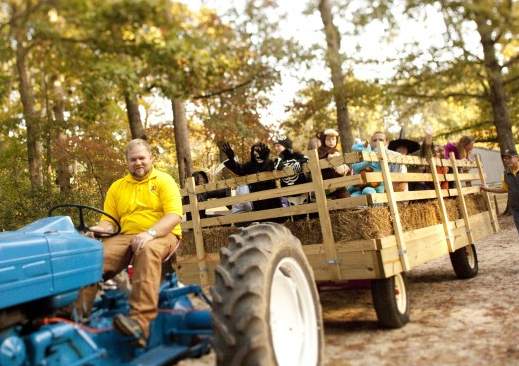 "Hey" Wagon Ride
We are currently suspending group activities due to Covid-19.
Hop on board our "hey" wagon for an old fashioned ride through the campground. This activity is great for taking pictures and making vacation memories.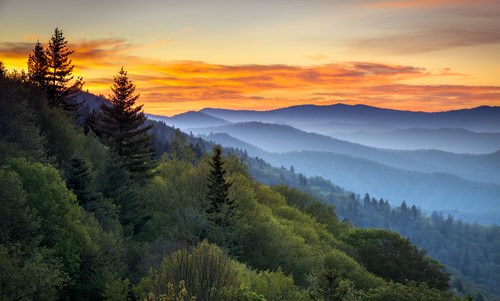 Great Smoky National Park
Located between Tennessee and North Carolina, the Great Smoky National Park is renowned for its diversity of plant and animal life, the beauty of its ancient mountains, and the quality of its remnants of Southern Appalachian mountain culture.  This is America's most visited national park.
Local Area Recreation