Temecula / Vail Lake KOA Recreation
Our campground is anchored around world-class recreation including mountain bike trails, hiking trails and equestrian trails. Please note that access to the lake is currently closed with plans to restore access in 2020.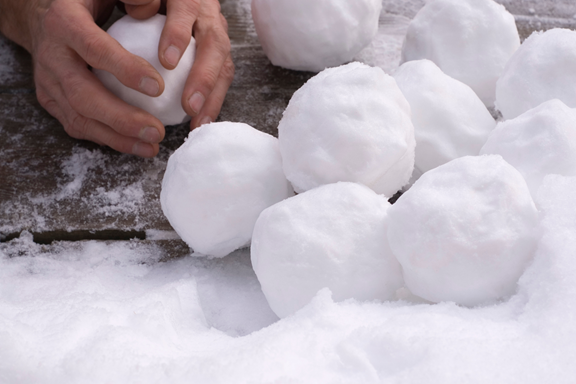 Cancelled: Snow Days
Snow in Temecula?!?! Bundle up in your winter gear and bring the family down to the village to have some snow fun!! You won't want to miss out on this magical experience! Hot cocoa stand will be open to keep you warm!
Free for registered guests.
Saturday, December 12th
Saturday, December 19th
Daily, December 26th - 31st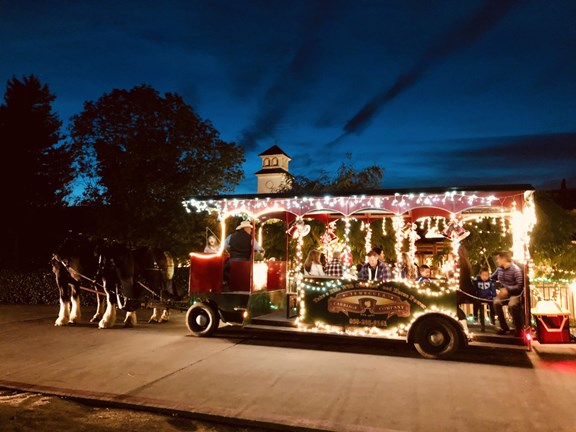 Cancelled: Evening Horse Drawn Trolley Rides
Bring a warm blanket and a hot cup of cocoa, while you snuggle with your loved ones, as you are ushered through 100,000 twinkling lights at the park, on a horse-drawn trolley. Rides are approximately 10 minutes long and run every Saturday evening, Nov 28th-Jan 2nd from 5:00-8:00pm. $5.00 per person. Purchase your tickets early by calling the front desk. 951-303-0173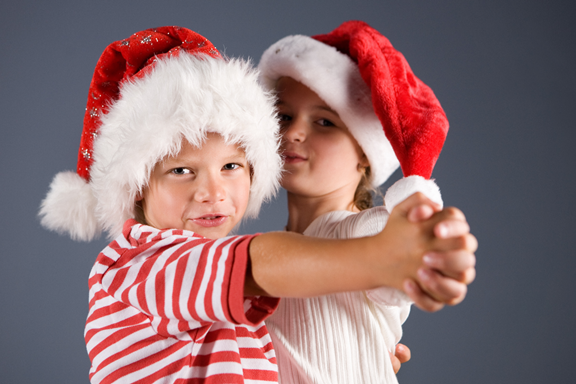 Cancelled: Holiday Pajama Dance Party
Come to the Village and enjoy some fun family time in your jammies, while we dance to Holiday music & watch the snow fall!
Free for registered guests.
Every Saturday at 6:30pm - 8:00 pm, November 28th - December 26th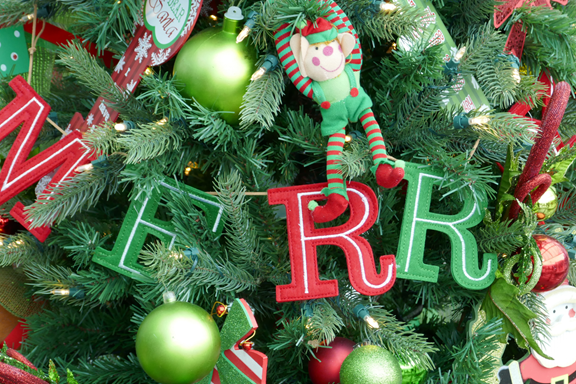 Elfabet Scavenger Hunt
Come play the Elfabet Scavenger Hunt! It's a complimentary park-wide scavenger hunt featuring Elves from A to Z. Start at the Elf Shack, where you will receive an Elfabet card with 26 Elf names on it. You will then search for the 26 Elves throughout the park. When you find each Elf, write down their Elf # next to their name. Once you find all 26 Elves, return to the village for a nice cup of hot cocoa. Elfabet Scavenger Hunt - Free for Registered Guests.
Saturdays November 28th - December 19th
Daily December 26th - January 2nd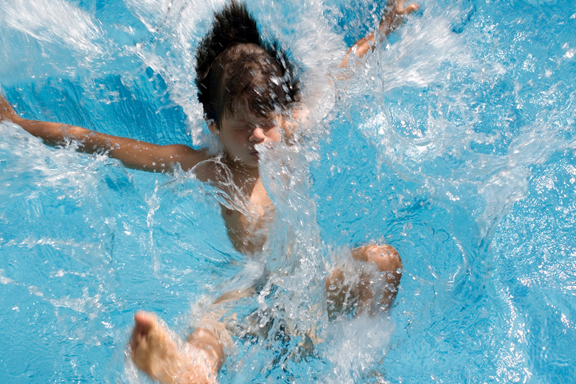 Cancelled: Polar Plunge
Feeling Adventurous?! Head out to the pool and join us for our Polar Plunge!! (Ages 10+) Every dollar raised through the Polar Plunge goes to KOA Care Camps, to help children who have cancer enjoy care-free time focusing on fun, friends and activities at sleep-away camp instead of their illness. Donate $10.00 to plunge and receive a commemorative ornament or donate $30 for an I Survived the Polar Plunge T-shirt and Ornament.
Every Saturday at 10:00 am from December 5th - January 2nd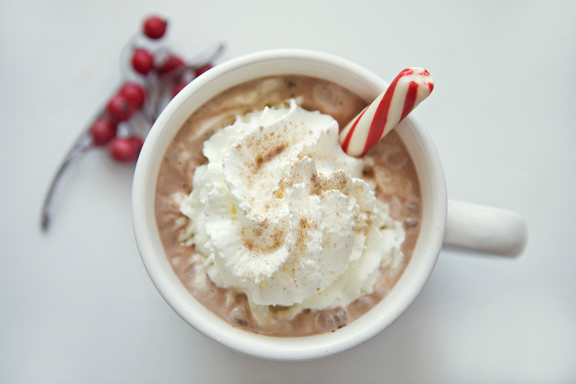 Hot Cocoa Stand
Our Hot Cocoa Stand will be in The Village during Holidays at Vail Lake from Friday evenings to late Sunday mornings! Enjoy a variety of fun toppings and syrups to add to our guest's delicious cup of hot cocoa. Sprinkles, candy canes, whipped cream, chocolate chips, marshmallows and more!
Hot Cocoa - $3.00 each
Friday & Saturday Evenings
Saturday, November 28th - Saturday, January 2nd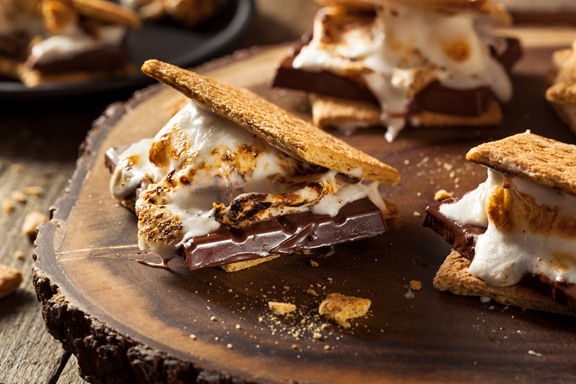 Ultimate S'mores Station
Come build your own custom, delicious s'mores at the Ultimate Smore's Station in The Village, near Horseshoe Park. Roast your marshmallow just the way you like it, then add your choice of candy bars, crackers, cookies and toppings, such as Nutella, chocolate syrup, caramel sauce and peanut butter.
Ultimate Smore's - $3.00 each
Friday and Saturday Evenings from November 28th - December 20th
Daily from December 26th – January 2nd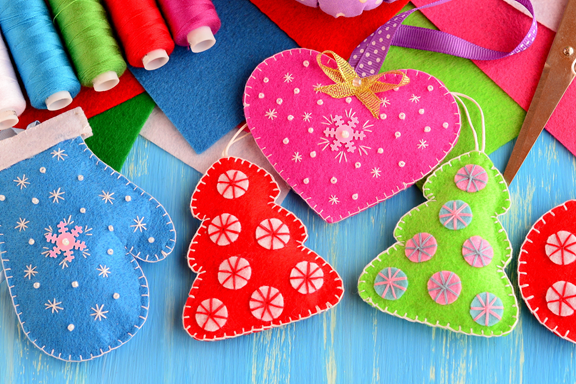 Holiday Memorable Events
Don't miss out on special moments with your loved ones and the chance to create a lasting memory with your littles. Letters to Santa, Cookie Decorating, Ornament Decorating, Tie Dye and Crafts may be what you remember most about your Holidays at Vail Lake.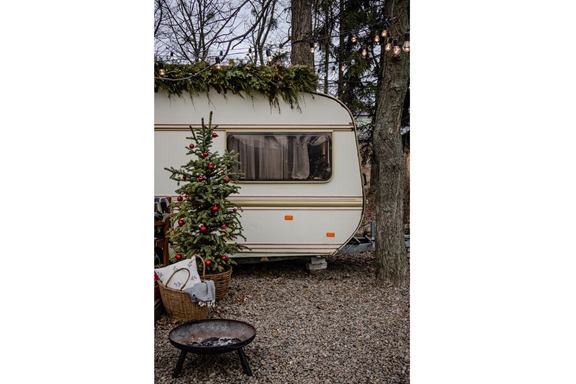 Holiday Site Decorating Contest
Think you've got what it takes to win our 1st annual Christmas/Holiday Site Decorating Contest? Decorate those sites and show that Christmas spirit!! 1st, 2nd & 3rd place winners receive prizes!! Winners announced Saturday, 7:30 pm, in the village. Every Saturday, November 28th - January 2nd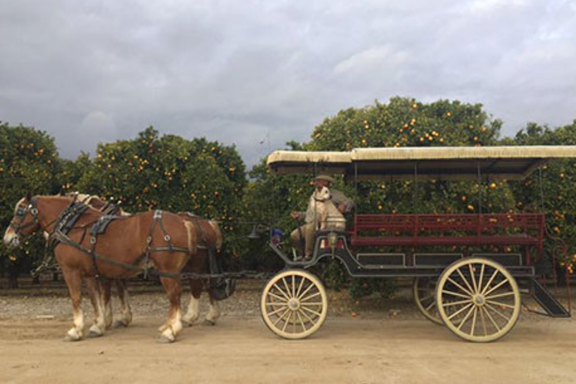 Cancelled: Horse Drawn Carriage Rides
Temecula Carriage Company will be offering horse-drawn carriage rides. The carriage seats up to 6 guests. The ride will be approximately 15 minutes long and will start in the village, run through the Oaks, then end back in the village. The cost per reservation (of up to 6 guests) is $65.00. TVL is offering a discount code with each reservation, which will take $35.00 off the cost of the ride. Horse Drawn Carriage Rides - $30.00 per reservation of up to 6 guests.
Saturday, December 12th 9:00 am-12:00 pm
Saturday, December 19th 9:00 am-12:00 pm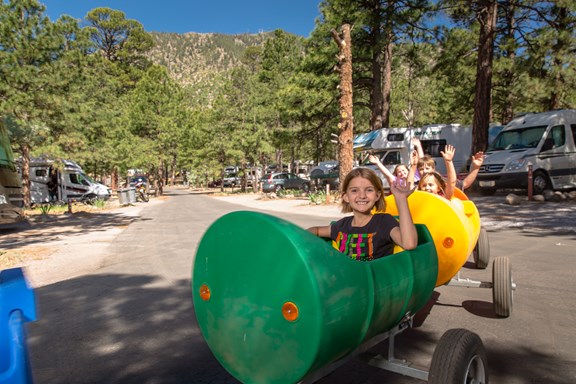 Cancelled: The Merry Barrel Train
Take a ride on the Merry Barrel train through the Oaks. The train conductor will pick you up in front of the mini-golf area. All ages welcome. 3 years and older must wear a mask
Merry Barrel Train – Free for Registered Guests
Every Saturday, November 28th - January 2nd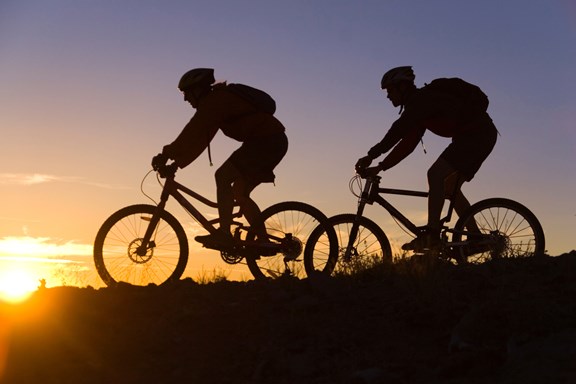 Mountain Biking Trails
Experts and learners alike will be thrilled with the vistas and terrain of our 25-miles of world class mountain bike trails. Host to many mountain biking events, come for a race, or enjoy an adventure packed ride as part of your camping escape.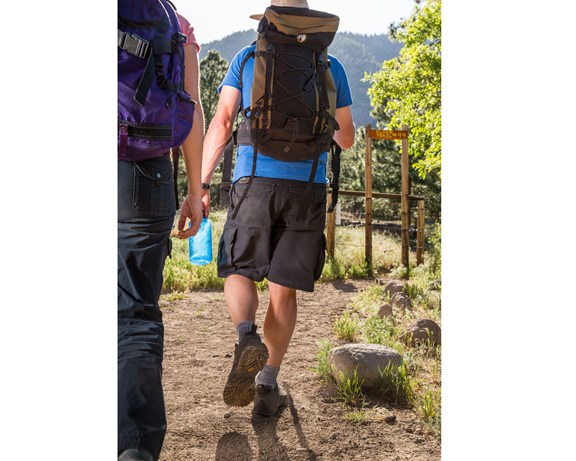 Hiking Trails
Enjoy a variety of scenic and challenging hiking  trails set on more than 200-acres of open space.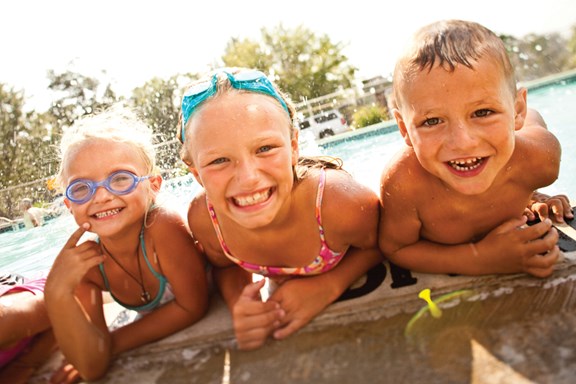 3 Swimming Pools
We've got a pool for everyone:  a 25-meter lap pool, a kid's wading pool, and a full sized leisure swimming pool.
*OPEN SEASONALLY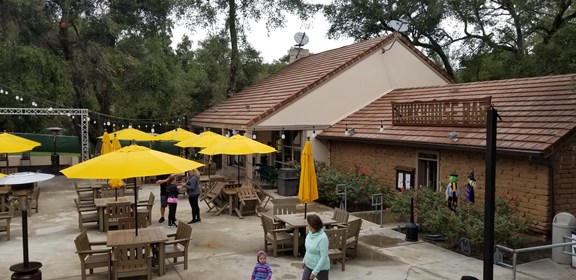 Happy Camper Café & Bunkhouse Bar
Our Café & Bar are a great places to meet up with friends and family for a meal or cocktail. We now offer extended hours for your convenience. Please call the front desk for food and beverage service hours during your stay.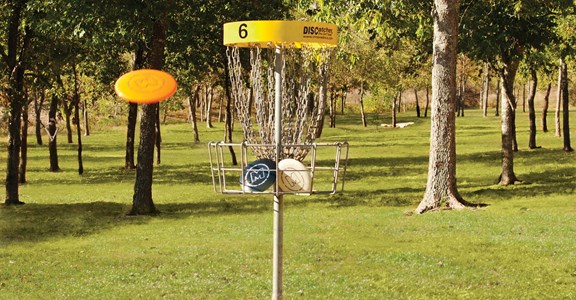 Disc Golf
A great game the whole family can play.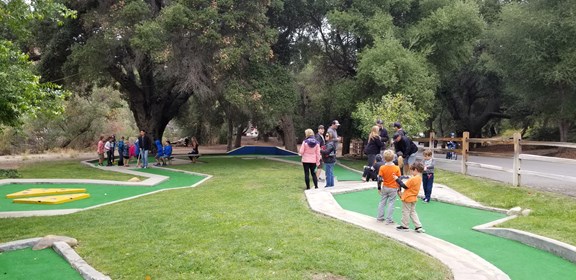 Mini-Golf
Temecula/Vail Lake KOA features a very popular mini-golf course that's a favorite among guests.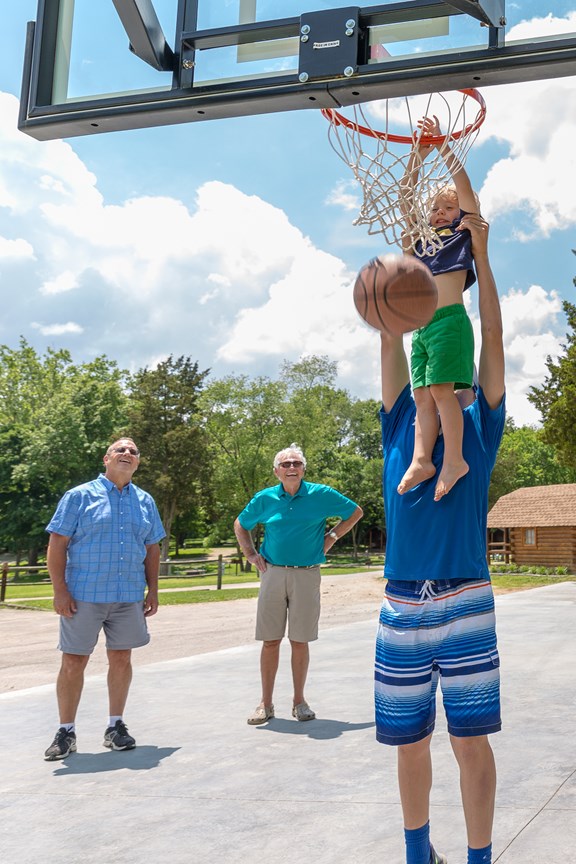 Basketball Court
Come play with your fellow campers at our newly re-done basketball court.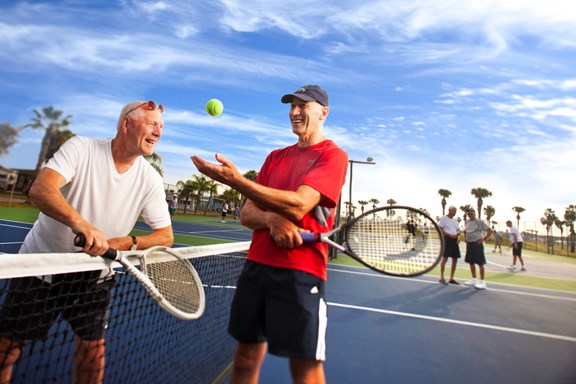 Pickleball Court
What's Pickleball?  A great outdoor game combining elements of tennis, badminton and ping-pong. You'll soon be obsessed!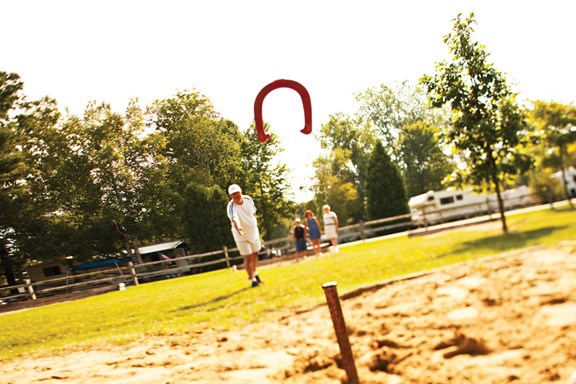 Horseshoe Pits
...Because it wouldn't be a camping trip without horseshoes!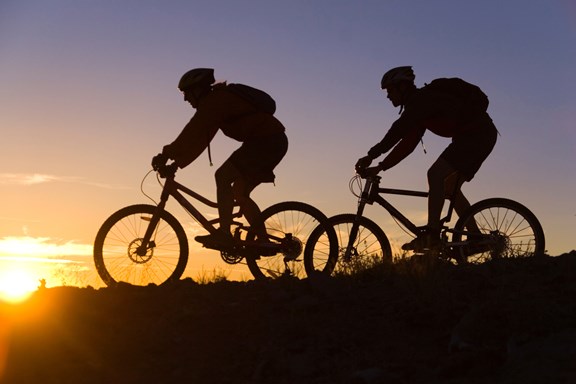 Mountain Biking Season Passes for Purchase through Vailocity
BIKE PASSES
Wanna Come Ride Our Trails When You're Not Camping?
1. Annual Pass 18+ $150 / Children Under 17 $99
Valid from 1 Jan. thru to 31 Dec.
*All passes include parking for one vehicle only. 
2. Day Pass
Weekdays - 18+ $5 / Children Under 17 $3
Weekends- 18+ $10 / Children Under 17 $5
*All passes include parking for one vehicle only. 
3. NICA Pass - $50. The NICA pass is exclusively for NICA members and participants. This pass is valid from 1 January thru 1 May. A NICA membership is required for purchase. The pass fee is $50.00 and is valid for unlimited riding, with or without an organized team. NICA passes can be upgraded to Annual passes for an additional $35.00, making them valid from 1 Jan. thru to 31 Dec. NICA Coaches can purchase the 1 Jan through 1 May pass for $50.00, with the option to upgrade to an Annual pass for an additional $50.00. NICA passes will be available for purchase beginning Monday, November 18th, and every Sunday through Thursday thereafter, from 2:30 pm to 5:00 pm.