St. Louis West / Historic Route 66 KOA Holiday Recreation
As your NEW hosts at the St Louis West KOA we are thrilled to bring you new activities to enhance your time at the park. This summer we'll have NEW recreational elements including the Old Fox Creek Gold Mine where you can pan for gold & jewels. Plus rocket launching, fun cycle bikes, out door movies, flashlight lollipop hunts and more!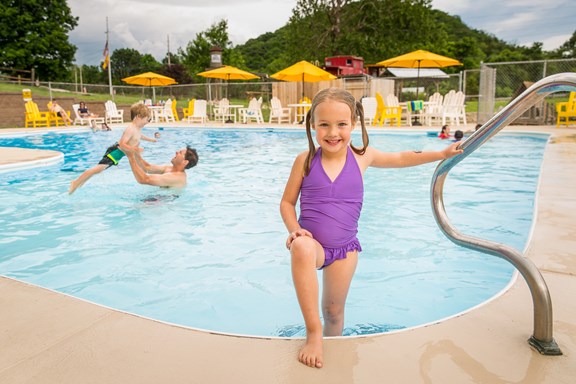 Heated Pool
You'll enjoy a heated swimming pool with an extended swimming season and hours!  Plus our bigger, expanded deck means that lounging by the pool just got even more fun!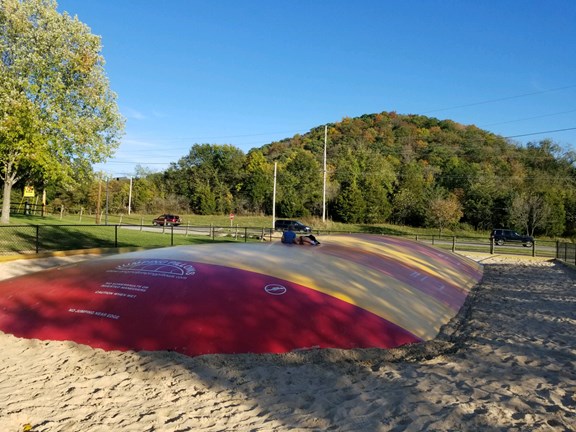 Jumping Pillow
You'll sleep well tonight!  Open daily from dawn 'til dusk.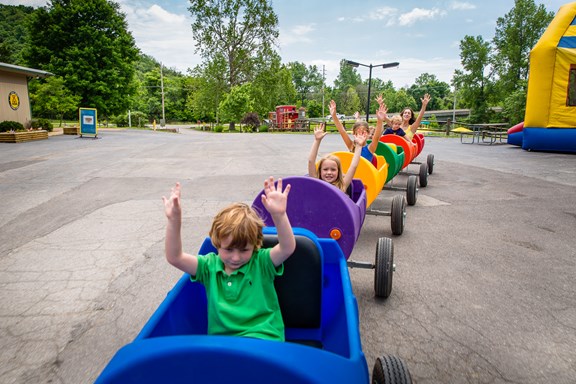 Barrel Train Rides
This summer you can hop on the barrel train for a fun adventure through the park! Check the activities schedule for times.
Runs Daily in Summer and for Special Event Weekends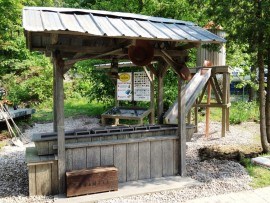 Panning for Gems and Minerals
Come to the Old Fox Creek Mining Company where you can pan for gemstones, arrowheads, and precious rocks & minerals.  The thrill of the discovery will keep you coming back for more! Open everyday. Panning bags are available for purchase in the store.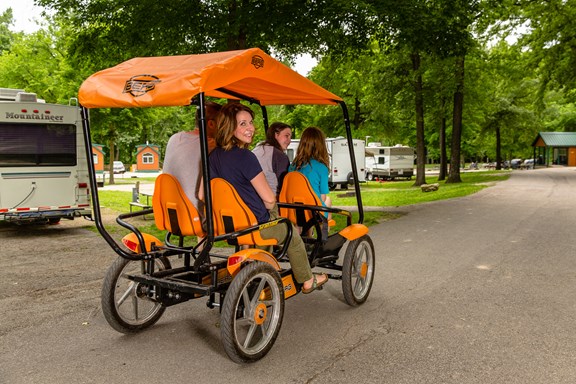 Fun Cycle Bike Rentals
Try our 4-seat bicycles! Take a spin on fun bikes that you don't have at home.  Fun Cycles and Banana Peels!  $5/half an hour and $7/hour. Come to the front desk! Don't forget your closed-toed shoes!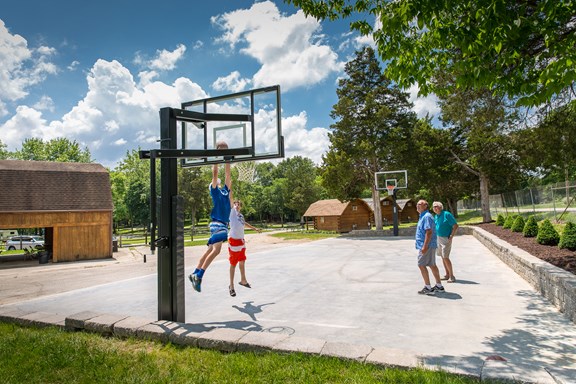 Full Court Basketball
Our full court basketball area with 2 hoops is open and ready for your family team! Basketballs are available at the front desk.
Rocket Launch
Get ready for a thrill! Rockets are $5 and then design and launch your rocket as many times as you like! Check your weekly calendar for times.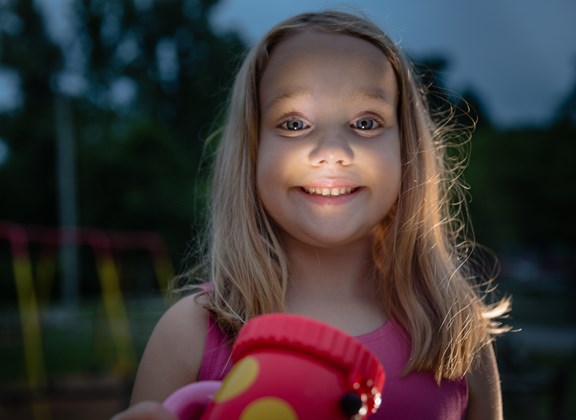 Flashlight Lollipop Hunts
Shhhhhhhh. We're hunting lollipops. We'll start in front of the store at dusk and then parade to a secret location where you'll hunt for sweets in a field of fireflies! Check your weekly calendar for times.
Outdoor Movies
Join us for an outdoor movie in the pavilion near the giant fireplace.  If it's cool out we'll have a fire and hot chocolate. In the heat of summer enjoy cool drinks and snacks. Check your weekly calendar for titles and times.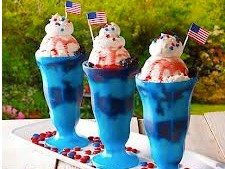 Ice-cream Party
I scream. You scream. We all Scream for Ice-cream! Join us in the pavilion for two big scoops of Ice-cream plus all the toppings you'd like for just $3.  Check your weekly calendar for times.

Crafts & T-Shirt Decorating
Show off your creative side and join us for crafts! Or decorate a t-shirt, backpack and pillowcase. We offer projects for kids and adults alike starting from $3. Check your weekly schedule for times.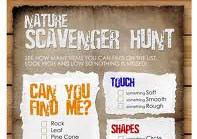 Scavenger Hunts
Stop by the front desk anytime and pick up a family scavenger hunt game.  Complete the hunt and bring a completed game back to the front desk for a prize. Offered everyday.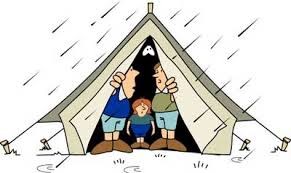 Rainy-Day Activities
Rain-Rain-Go-Away...Not to worry. We've got a Plan B! Join us for games in the in-door group space, try a book from the book swap, movies, or even an kiddie disco! Ask the front desk about rainy-day activities.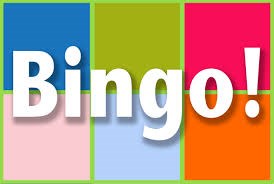 BINGO!
You asked for it-so this summer we're adding BINGO!
Check your weekly calendar for details.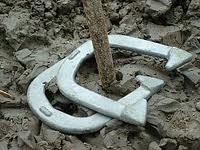 Horseshoes
NEW in 2016, our official horseshoe pits are now located by the tent sites for a great place to challenge your fellow camper to a tournament!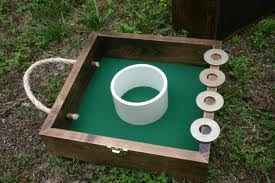 Washers Toss Game
Have you every played Washers before?  You'll soon be addicted!  Stop by the front desk to check out a game!
Local Area Recreation